Instant Analysis: Cisco Systems Buys Cloud Security Startup for $293 Million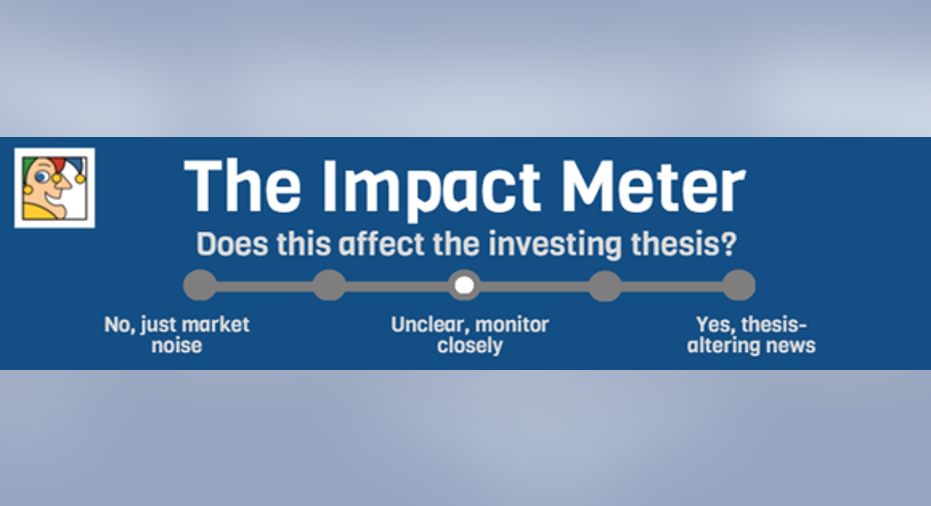 Image source: Getty Images.
What
This week Cisco Systems bought a leading cloud security start-up, CloudLock. Cisco said it's paying$293 million in cash and assumed equity awards, plus additional retention-based employee incentives.
In just five short years, CloudLock has built out a massive enterprise cloud security presence of 700 customers, some of which are Fortune 500 companies.
CloudLock's cloud security solutions allow companies to see and control what their users are doing in cloud services like Office365, Google Drive, and Salesforce. Because CloudLock's system is platform- and API-based, it offers enterprise customers much more detailed information about how users are accessing and sharing data and identifying potential risks.
Cisco says CloudLock employees will join the company's networking and security business team.
Does it matter to shareholders?
While it's normal for companies the size of Cisco to make frequent acquisitions, the CloudLock purchase should be quite important for Cisco.
The company has been on a security buying spree as of late, adding Lancope, OpenDNS, and Sourcefire to its growing enterprise security solutions. Cisco says that its own security solutions, along with its purchases, have helped the company grow its security revenue for the past three consecutive quarters.
Cisco faces competition in the cloud security space, particularly from International Business Machines. IBM grew its cloud services revenue to $5.4 billion in the first quarter of 2016, which represents a 42% increase year over year. And its cloud security revenue grew by 18% year over year.
Like Cisco, IBM's been busy snatching up smaller cloud companies to build out its services quickly. These two tech giants may not have the same approach to cloud solutions, but it's becoming increasingly clear that their cloud services are beginning to overlap.
Cisco knows that security needs are increasing as companies migrate their existing infrastructure onto the cloud. Research company Markets and Markets expects the cloud security market to reach $8.7 billion by 2019, and Transparency Market Research says it'll hit nearly $12 billion globally by 2022.
Cisco's security unit was the top performer among its segments in fiscal Q3 2016, with revenue jumping 17% year over year. With this week's acquisition of CloudLock, the company should continue to add to that security growth.
The article Instant Analysis: Cisco Systems Buys Cloud Security Startup for $293 Million originally appeared on Fool.com.
Chris Neiger has no position in any stocks mentioned. The Motley Fool owns shares of and recommends Salesforce.com. The Motley Fool recommends Cisco Systems. Try any of our Foolish newsletter services free for 30 days. We Fools may not all hold the same opinions, but we all believe that considering a diverse range of insights makes us better investors. The Motley Fool has a disclosure policy.
Copyright 1995 - 2016 The Motley Fool, LLC. All rights reserved. The Motley Fool has a disclosure policy.