Instant Analysis: Chicago Police to Double Its Taser Arsenal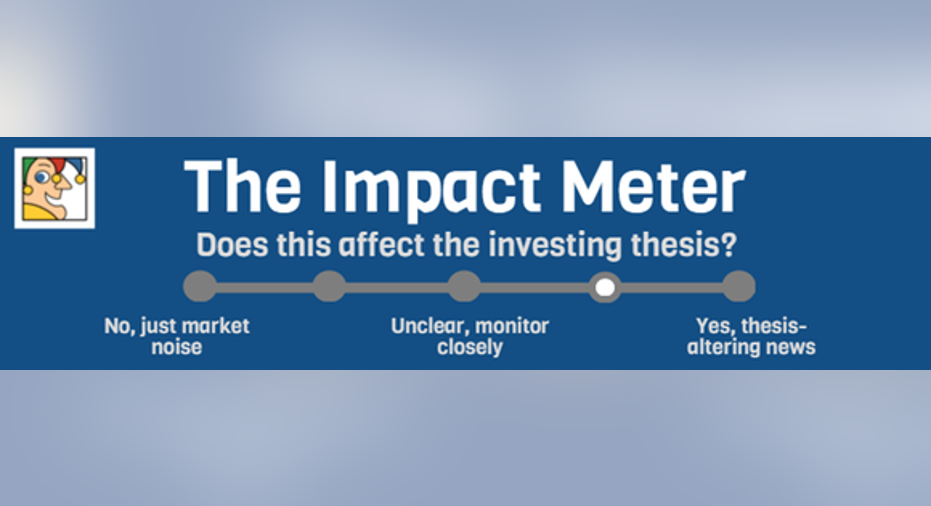 What happened?Chicago's mayor Rahm Emanuel announced on Wednesday that the city's police department would step up its use of TASER International's signature nonlethal weapon. Emanuel said in a press conference that every officer responding to a service call will have a taser in his or her patrol car.All officers will receive training in the weapon's use.
All told, the number of Tasers used by the department will double to around 1,400. This is part of a broader initiative to shift police strategy away from the use of deadly force. It follows several fatal incidents involving police shootings, which have triggered a wave of protests and increasingly vociferous calls for reform, and for Emanuel's resignation.
Does it matter?TASER International's stock price got a modest, but noticeable, boost in the wake of the announcement, which is notable because this occurred on a generally down day for the overall market. Although we can't describe the latest developments in Chicago as good news, the increased order from one of the largest police departments in the country is obviously beneficial for TASER International's business.
It also helps improve TASER's reputation as the go-to company for nonlethal weapons. And it enhances its status as a key partner in American law enforcement's (clearly necessary) shift toward less-deadly methods of conflict resolution.
The company is busy these days, lately taking several sizable orders for Tasers and its line of Axon body cameras. Just before Christmas, it announced that it had booked an order from Toronto's police service for 450 Taser X2s. Earlier in the month it reported that it had received an order from the UK's Greater Manchester Police -- the third-largest police force in that country -- for more than 3,100 Axon Body 2 cameras, with an accompanying subscription to TASER International's Evidence.com digital evidence-management solution.
The article Instant Analysis: Chicago Police to Double Its Taser Arsenal originally appeared on Fool.com.
Eric Volkman has no position in any stocks mentioned. The Motley Fool recommends TASER International. Try any of our Foolish newsletter services free for 30 days. We Fools may not all hold the same opinions, but we all believe that considering a diverse range of insights makes us better investors. The Motley Fool has a disclosure policy.
Copyright 1995 - 2015 The Motley Fool, LLC. All rights reserved. The Motley Fool has a disclosure policy.