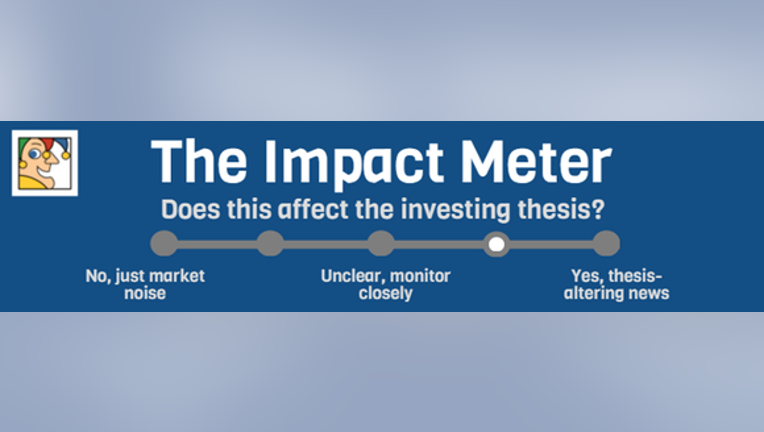 What happened?Swedish industrial metals 3D printing company Arcam AB received an order on Tuesday for 10 of its electron beam melting (EBM) 3D printers from Avio Aero, a subsidiary of General Electric .
Turin, Italy-based Avio Aero is moving into series production of state-of-the-art turbine blades for jet engines, according to Arcam's press release, and is doubling its Arcam EBM machine capacity via today's order.
Those following Arcam closely already knew from CEO MagnusRene's previous comments during the company's earnings calls that a very large order from General Electric's Avio was in the works, but the exact timing wasn't known.
Arcam's stock soared 20% on heavy volume to close at $20.55 per share on Tuesday; it's now up 43% since I called it "the best 3D printing stock to buy" on Sept. 3.
Does it matter?This is very material news to Arcam and its investors for two primary reasons, in my opinion. First, the order in and of itself is material since it's the largest single order ever for Arcam EBM systems. Second, and more important, I agree with Rene's comment in the press release that the "deal confirms the potential of the Arcam EBM technology as a volume production system for the aerospace industry."
This order bodes well not onlyfor additional sizable future orders from General Electric's Avio, but also for orders from other aerospace players as the industry continues to embrace 3D printing as a high-quality yet cost-saving technology to replace traditional manufacturing techniques in critical applications.
The article Instant Analysis: Arcam Receives Order for 10 3D Printers From General Electric originally appeared on Fool.com.
Beth McKenna has no position in any stocks mentioned. The Motley Fool owns shares of General Electric Company. Try any of our Foolish newsletter services free for 30 days. We Fools may not all hold the same opinions, but we all believe that considering a diverse range of insights makes us better investors. The Motley Fool has a disclosure policy.
Copyright 1995 - 2015 The Motley Fool, LLC. All rights reserved. The Motley Fool has a disclosure policy.