Instant Analysis: Amazon.com to Lease 20 Boeing Jets for Delivery Service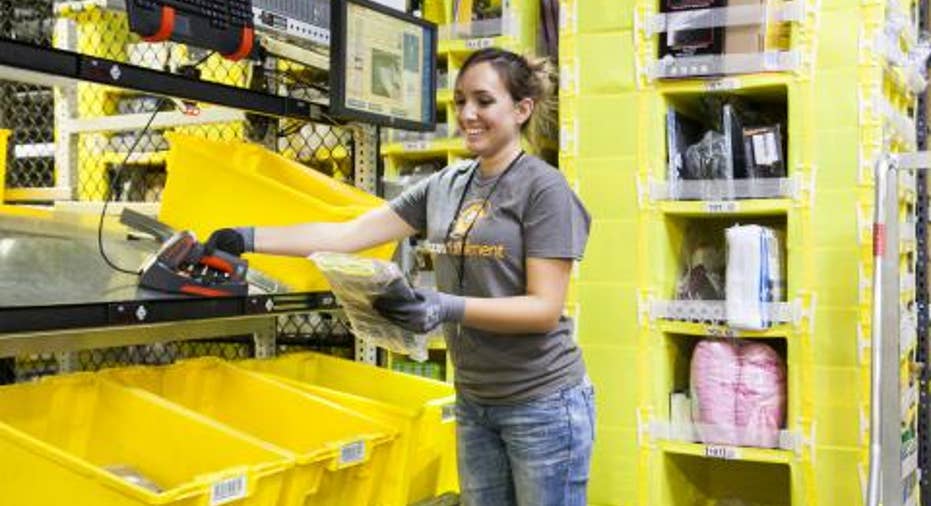 Image source: Amazon.
What happened?Months after initial reports that Amazon.com was interested in launching its own air-delivery service, the company has made a tangible step in that direction. Air Transport Services Group has announced that it will lease 20 Boeing 767 freighter aircraft to Amazon Fulfillment Services in order to operate an air cargo network.
CEO Joe Hete said that the two companies have been working on a deal since last summer, and the new customized network will supplement Amazon's existing distribution network and carriers. On top of that, ATSG has given Amazon warrants that would allow the e-commerce company to acquire nearly 20% of ATSG's common stock at $9.73 per share, over a five-year period.
ATSG also reported earnings last night. Following all of the news, shares have soared to all-time highs.
Does it matter?Shipping costs are a critically important part of Amazon.com's overall cost structure. Indeed, rising fulfillment costs last quarter were a contributing factor to investor concerns about profitability. Amazon paid net shipping costs of $5 billion last year, or 5.1% of total revenue.
Building a vertically integrated distribution network would be a massive undertaking in terms of capital requirements, and it doesn't seem realistic that Amazon would ever be able to fully integrate delivery services. But at the same time, it may be able to generate some cost savings by supplementing its existing delivery networks.
The article Instant Analysis: Amazon.com to Lease 20 Boeing Jets for Delivery Service originally appeared on Fool.com.
Evan Niu, CFA has no position in any stocks mentioned. The Motley Fool owns shares of and recommends Amazon.com. Try any of our Foolish newsletter services free for 30 days. We Fools may not all hold the same opinions, but we all believe that considering a diverse range of insights makes us better investors. The Motley Fool has a disclosure policy.
Copyright 1995 - 2016 The Motley Fool, LLC. All rights reserved. The Motley Fool has a disclosure policy.