Instant Analysis: Alcoa Opens 3D Printing Metal Powder Plant as It Aims to Become a Major Industry P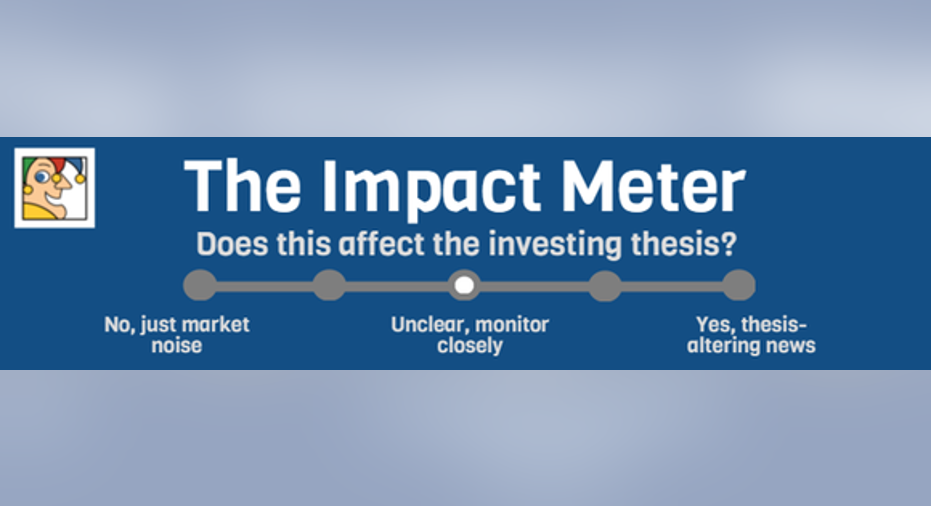 Alcoa Technology Center. Image source: Alcoa.
Alcoa on Wednesday opened a 3D printing metal powder production facility at its Alcoa Technology Center located outside of Pittsburgh. The lightweight metals leader will produce proprietary titanium, nickel, and aluminum powders optimized for 3D printing aerospace parts at the facility.
The metal powder plant is just one of Alcoa's new 3D printing initiatives, as it aims to join3D Systems andStratasys as a major player in the industry. It's part of the company's $60 million investment in 3D printing, which also includes developing and advancing a range of 3D printing techniques.
Alcoa's 3D printing initiatives will become part of Arconic following the company's separation into two companies in the second half of 2016.
Impact refers to impact on Arconic investors.
Does it matter?
It remains to be seen how successful Arconic will be with its 3D printing initiatives, including the new metal powder plant, or how large a portion of its overall business they'll comprise. Its progress bears watching by investors in the soon-to-be company. The metal 3D printing space, along with the industry in general, is projected to continue to experience strong growth. So, the company's prospects look good, especially given Alcoa's deep roots and expertise in developing metal alloys and metal powders.
3D Systems, which makes metal 3D printers, doesn't produce metal powders. It could potentially be a future customer of Arconic on this end, as it buys raw material to supply to customers who purchase its metal printers, and for use in its 3D printing services operation. Arconic's endeavors into advancing 3D printing techniques for the aerospace industry, however, could put it in direct competition with 3D Systems, along with Stratasys. Stratasys doesn't make metal 3D printers, but both leading 3D printing companies offer metal 3D printing services to aerospace and other industrial companies.
Arcaminvestors should especially watch Arconic's progress, as its new 3D printing powder plant makes it a direct competitor to the Swedish industrial metals 3D printing company. Arcam's Canadian subsidiary AP&C produces titanium and titanium alloy powders for the metal 3D printing industry.
The article Instant Analysis: Alcoa Opens 3D Printing Metal Powder Plant as It Aims to Become a Major Industry Player originally appeared on Fool.com.
Beth McKenna has no position in any stocks mentioned. The Motley Fool recommends 3D Systems and Stratasys. Try any of our Foolish newsletter services free for 30 days. We Fools may not all hold the same opinions, but we all believe that considering a diverse range of insights makes us better investors. The Motley Fool has a disclosure policy.
Copyright 1995 - 2016 The Motley Fool, LLC. All rights reserved. The Motley Fool has a disclosure policy.