Instant Analysis: 3D Printing Start-Up Carbon Is One of 2016's "50 Smartest Companies"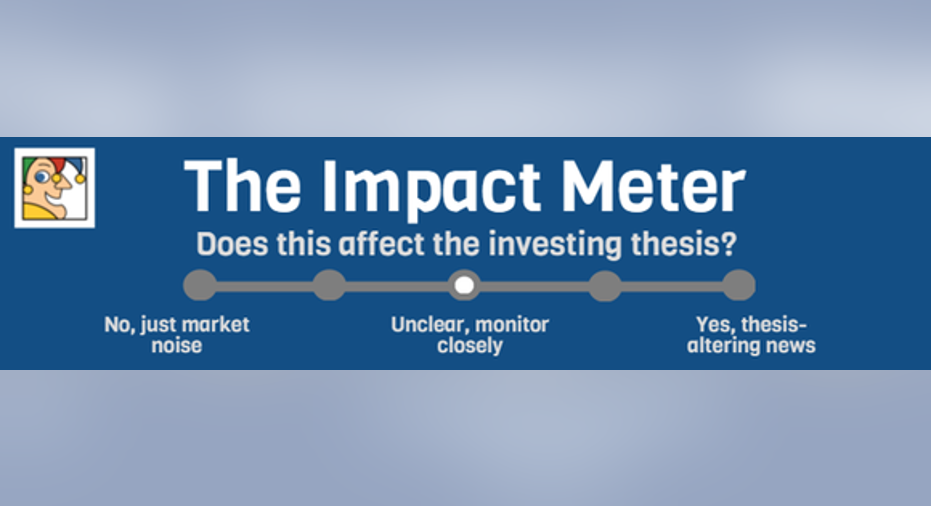 Image source: Carbon.
What happened?
Carbon (formerly Carbon3D) was named this week by MIT Technology Review as one of the "50 Smartest Companies" in 2016. The 3D printing start-up placed No. 32 among a mix of publicly traded and privately held companies that are involved in technology.
Companies that made the list "best combine innovative technology with an effective business model," in the view of the editors of the prestigious tech publication. Neither 3D Systems nor Stratasys , the 3D printing industry's leading diversified players, are on the list. In fact, Carbon is the sole company involved in the 3D printing space that made the cut. Amazon, Baidu, Illumina, Tesla Motors,and Aquion Energy took the top five spots.
The more accurate label in this case should be: "Carbon's progress bears watching, monitor closely."
Does it matter?
It's a nice honor for Carbon to be named to such a list, but it doesn't matter per se to investors in 3D Systems, Stratasys, or others 3D printing companies. However, it does reflect that a group of respected tech experts believes that Carbon's Continuous Liquid Interface Production (CLIP) 3D printing tech is innovative and that the company's industry-first subscription-based business model will prove effective. So, Carbon's progress certainly bears watching by 3D printing investors.
In April, Carbon launched its M1 3D printer, powered by its CLIP tech, which is reportedly up to 100 times faster than the leading 3D printing technologies. The company's powerful backers include Google Ventures, Alphabet'sventure capital arm, while its board members include formerFordCEO Alan Mulally and former DuPont CEO Ellen Kullman.
Carbon's not the only potentially compelling new competition for 3D Systems and Stratasys. HP Inc.unveiled in May its Jet Fusion 3D 3200 printer, powered by its Multi Jet Fusion technology. This reportedly speedy 3D printer will be available for delivery in the fall.
The article Instant Analysis: 3D Printing Start-Up Carbon Is One of 2016's "50 Smartest Companies" originally appeared on Fool.com.
Suzanne Frey, an executive at Alphabet, is a member of The Motley Fool's board of directors. Beth McKenna has no position in any stocks mentioned. The Motley Fool owns shares of and recommends Alphabet (A shares and C shares), Amazon.com, Baidu, Ford, Illumina, and Tesla Motors. The Motley Fool recommends 3D Systems and Stratasys. Try any of our Foolish newsletter services free for 30 days. We Fools may not all hold the same opinions, but we all believe that considering a diverse range of insights makes us better investors. The Motley Fool has a disclosure policy.
Copyright 1995 - 2016 The Motley Fool, LLC. All rights reserved. The Motley Fool has a disclosure policy.