Inside Intel Corporations Memory Strategy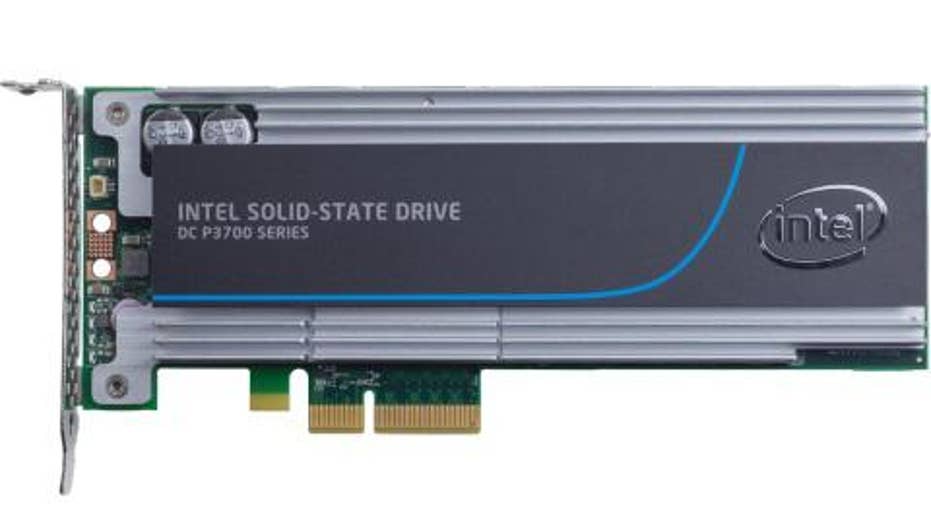 Intel is a company that has for years been known as a vendor of logic semiconductors and not so much for memory products. However, Intel, via the IM Flash Technologies joint venture with memory specialist Micron , has had a significant presence in the market for flash-based storage drives for quite a number of years.
Until recently, though, Intel didn't really spend a lot of time talking about a formal "memory strategy" with investors. That really began to change last year, when Intel gave Rob Crooke, the general manager of the company's nonvolatile memory solutions group, an entire 30-minute segment to discuss Intel's memory plans at the company's 2014 investor meeting.
Throughout 2015, Intel has tried to focus investor attention on its efforts in NAND flash as well as in a new category of storage and memory known as 3D XPoint. Then, just ahead of the company's investor meeting this year, the company announced it would convert its logic fab in China into a 3D NAND flash factory.
Intel is clearly serious about memory.
In this article, I'd like to explain the company's memory strategy to the best of my knowledge, as I feel this is a topic that will become increasingly important to Intel investors in the years ahead.
The big pictureOne of the key messages that Crooke tried to get across during the company's 2014 investor presentation is that memory is a critical part of computer architecture and this is especially true in the data center.
Given that Intel views its Data Center Group as its key growth engine for the years ahead, it's no surprise the company wants to do anything and everything to strengthen its platform offerings there.
Another of Crooke's key messages is that storage drives that use memory technologies such as NAND flash are still merely at the "beginning of the adoption curve," which means there is a "significant business growth opportunity to be had."
Inside Intel's solid state drive strategyIntel's goal isn't to sell raw memory media such as NAND flash to customers; this market is quite competitive, which leads to relatively slim margins.
Instead, Intel's goal seems to be to work with Micron to develop competitive memory media and then package that media up into much higher-value solutions.
For example, here is an example of such a "high value" solution from Intel, a datacenter oriented solid state drive known as the DC P3700:
Image credit: Intel.
Such a drive with a 400-gigabyte storage capacity sells for around $900, with the largest configuration -- a two terabyte (2000 gigabytes) monster -- retailing for a stunning $4,319 on Newegg.com.
The reason Intel can charge so much for these drives (and given that Intel is a leading vendor of enterprise solid-state drives, customers are willing to pay) is that there is a lot more to it than raw flash memory. Powering the drive is an Intel-designed flash controller that, running firmware written by Intel, is a specialized processor that acts as the "brain" of the drive.
In a nutshell, the "value add" that Intel provides is in the design of the controller and firmware.
Intel and Micron also recently announced a completely new memory technology known as 3D XPoint. This technology, according to the companies, offers significantly better performance and endurance than the best NAND flash today.
The way Intel seems to be planning to deliver significant value with this technology is quite interesting. The company has indicated it will offer solid-state drives based on this technology. These will be used, to use the words of Rob Crooke, as "wicked fast storage."
Beyond that, though, Intel is also planning to offer 3D XPoint memory modules that can be used in place of traditional DRAM. Although 3D XPoint isn't as fast as DRAM, it is both much denser (meaning more memory can be used in a given footprint) and nonvolatile (meaning the contents of the memory don't go away when power is removed).
For a number of data-center applications (a commonly cited example is a large in-memory database), the greater memory capacity and nonvolatility could make 3D XPoint memory modules a better alternative to DRAM.
Should customers find value in such memory modules, Intel would win in a number of ways. Firstly, Intel doesn't even sell DRAM modules today, so in the case where 3D XPoint memory modules are used in place of traditional DRAM modules, Intel grabs revenue it otherwise wouldn't have gotten.
Another way Intel wins is that these 3D XPoint-based memory modules require Intel's upcoming "Purley" server processor platform to even work. If customers find real value in 3D XPoint, the dependence on Intel's platforms to even function should help Intel defend/grow its CPU share relative to competitors that don't have access to this technology.
How large is this business today? Where does it go from here?Intel says its nonvolatile memory business should rake in somewhere between $2 billion and $3 billion in revenue this year (eyeballing the slide shown at the company's most recent investor meeting, I'd call it $2.5 billion).
Source: Intel.
This isn't anywhere close to Intel's largest business, and it isn't the company's most profitable by any stretch of the imagination, but it is quite fast growing as the chart above shows.
My expectation is that as the company begins ramping solutions based on 3D NAND as well as 3D XPoint, its revenues here should grow nicely. I wouldn't be surprised to see this business well over the $3 billion mark in 2017 with much improved operating margins (as the company's product portfolio becomes even more differentiated, thanks to 3D XPoint).
As an Intel stockholder, I certainly plan to keep a close eye on this small but exciting and rapidly growing business segment.
The article Inside Intel Corporations Memory Strategy originally appeared on Fool.com.
Ashraf Eassa owns shares of Intel and Micron Technology,. The Motley Fool recommends Intel. Try any of our Foolish newsletter services free for 30 days. We Fools may not all hold the same opinions, but we all believe that considering a diverse range of insights makes us better investors. The Motley Fool has a disclosure policy.
Copyright 1995 - 2015 The Motley Fool, LLC. All rights reserved. The Motley Fool has a disclosure policy.