Inside a judge's rehab: Unpaid work at a Coca-Cola plant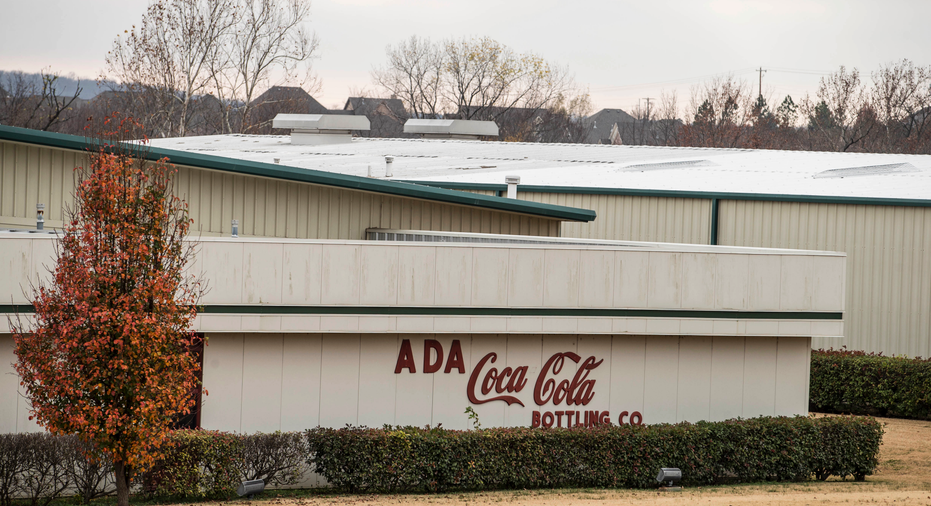 Retired Oklahoma judge Thomas Landrith is hailed as a hero of criminal justice reform.
He started the first rural drug court in the nation and has reaped awards for sending defendants to treatment rather than prison.
But Landrith is also involved in a more sinister byproduct of criminal justice reform.
Landrith started his own rehab work camp where defendants must work full-time for free at a Coca-Cola bottling plant and other companies, under threat of prison. They are required to say they're unemployed and turn over their food stamps to the program, which state regulators say is fraud. Some of them even work on Landrith's yard - for free.
----
This article was provided to The Associated Press by the nonprofit news outlet Reveal from The Center for Investigative Reporting. To read - or publish - a full version of this investigation go to: https://www.revealnews.org/judgesrehab .
----
"It was the worst experience of my life," said Cody Evans, a former participant at Southern Oklahoma Addiction Recovery - also known as SOAR. "I'd rather go to prison."
It's the latest discovery in an ongoing investigation by Reveal from The Center for Investigative Reporting into rehab programs across the country that are little more than lucrative work camps for private industry.
Coca-Cola prohibits forced labor at its independent bottling plants. In response to Reveal's reporting, the Ada Coca-Cola Bottling Co. said it would suspend use of the program.
"We take the concerns that have been raised seriously," the company said in a statement. "We have participated in the SOAR program because of the good we have seen it can do for people in our community and are hopeful we can work with SOAR to revise the terms of the program."
The involvement of one of Oklahoma's most celebrated judges exposes just how pervasive this type of rehab model has become, implicating major corporations , powerful politicians and even those whose job is to uphold the law. And it lays bare a litany of ethical and legal problems that can arise in the process, including in programs started with the best of intentions.
Many defendants sent to SOAR have not yet been convicted of crimes, making their forced labor a potential violation of the 13th Amendment ban on slavery and involuntary servitude, according to legal experts.
State ethics rules say a judge should not serve as an officer of an organization whose proceedings might come before him. Landrith currently is an unpaid SOAR board member and has sent at least nine defendants from his drug court to SOAR since 2010, state records show.
Landrith retired from the bench in 2014 but continues to volunteer as the drug court judge in Pontotoc County. He said he doesn't consider it a violation of the rules to send men to the program.
He started SOAR in 2008, inspired by a similar program founded by a methamphetamine dealer who'd once come through his court. Amid a shortage of affordable treatment programs, it cost defendants and taxpayers nothing. All men in the program had to do was work.
"Labor conquers all," Landrith said. "Some of those people have never worked a day in their life."
Today, SOAR houses about 45 men who work at the bottling plant , a car wash owned by a board member , a roofing company, and a Leachco factory that makes pregnancy pillows sold at Babies R Us, Nordstrom and Bed Bath & Beyond.
"It's the best way to re-establish some kind of self-worth in those individuals," said board President Duane Murray. "There's nothing better, more therapeutic than getting up and doing what everybody else does on a regularly scheduled basis."
Instead of paying the men, the companies pay SOAR, and don't have to pay taxes or workers' compensation insurance, the program said.
Kevin Lowe, the manager at Ultimate Carwashes, said the program benefits the men more than the business. Putting them to work is the only way most are able to afford treatment, he said.
"If that's against the law, then shame on the law," Lowe said. "I see men get their lives back and become fathers and husbands and contributing members of society again."
In addition to working, the men are required to attend a group counseling session once a week and church services twice a week. If they complete the six-month program without breaking any rules, they're eligible for a $500 stipend.
Reveal spoke with more than a dozen former participants. All but one said the program was more concerned with work than recovery. Justin Manion called it "a joke." Dustin Barnes called the people who run SOAR "crooks."
"This ain't the place for you if you can't work," said Lee Purdy. "They tell you that when you first get there."
Upon arrival, participants go straight to the local food stamp office, recalled Cody Theriac, who was ordered into the program by the Tulsa drug court. A SOAR employee told him to say he was unemployed, he said, even though a few days later he would be working full-time at LeachCo.
"Isn't this fraud?" Theriac remembers asking at the time. "The whole time I thought, 'If I don't do what they said, I would go to prison.'"
SOAR confiscated all the men's benefit cards, they said. Every few weeks, administrators would haul a group to the local Walmart, where they were forced to use their cards to buy food for the entire rehab, they said.
Debra Martin, a spokeswoman for the Oklahoma Department of Human Services, said that was considered fraud. "It is against the law," she said.
Some rehab programs are allowed to apply for special food stamps for clients and legally purchase food on their behalf. But SOAR is not one of these approved programs, Martin said.
Duane Murray, the president of SOAR's board of directors said the rehab had worked out an arrangement with the department. Martin said the department was unaware of any such deal.
In recent months, two similar rehab programs have faced lawsuits alleging human trafficking and fraud.
Landrith said he expects SOAR also to get sued. If that happens, he said, most defendants going to work-based programs will probably end up going to prison.
"We started the SOAR program because there was no place to send anybody," he said. "It's still that way."
___
This article was provided to The Associated Press by the nonprofit news outlet Reveal from The Center for Investigative Reporting. To read - or publish - a full version of this investigation go to: https://www.revealnews.org/judgesrehab . Amy Julia Harris can be reached at aharris@revealnews.org, and Shoshana Walter can be reached at swalter@revealnews.org. Follow them on Twitter:@amyjharris and @shoeshine.