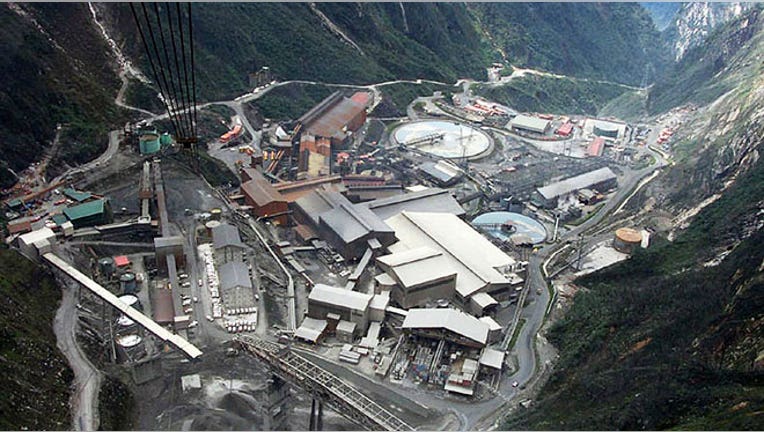 Indonesia's mining ministry on Tuesday recommended that Freeport McMoRan Inc receive a new six-month copper export permit, potentially ending a near two-week stoppage after the previous permit expired last month.
Freeport was forced to halt overseas shipments from one of the world's biggest copper mines in Papua after the government demanded the U.S. mining giant first pay a $530 million deposit for a new smelter before a new export permit could be approved.
A lengthy export stoppage would have hit Freeport's profits and denied the Indonesian government desperately needed revenue from one of its biggest taxpayers.
"We issued a recommendation that Freeport receive an export permit," Bambang Gatot, the mining ministry's director general of coal and minerals, told reporters.
The mining ministry recommendation will now be sent to the trade ministry, which has the power to issue export permits.
Typically once the trade ministry receives a recommendation from the mining ministry, the renewal of an export permit would be a formality.
Freeport Indonesia produces about 220,000 tonnes of copper ore from the mine per day. About a third usually goes to a domestic smelter at Gresik, with the rest exported as concentrate.
Gatot told parliament the mining ministry supported the renewal of Freeport's export permit because of the miner's willingness to continue paying an export tax of 5 percent.
Talks between the two sides over the $530 million bond were still ongoing.
Indonesia wants the deposit as a guarantee that the Phoenix, Arizona-based company will complete construction of another local smelter. The amount would add to an estimated $80 million that Freeport set aside in July 2015 to obtain its current export permit.
Clementino Lamury, a director for Freeport Indonesia, told parliament the company already had a contract with vendors on constructing the smelter and would abide by the agreed payment terms, despite government demands for the investment to be accelerated.
Freeport CEO Richard Adkerson last month said the government's demand for a smelter deposit was "inconsistent" with an agreement reached between the two sides in mid-2014.
According to that agreement, Freeport must sell the government a greater share of the Grasberg mine, and invest in domestic processing to win an extension of its mining contract beyond 2021.
The U.S. mining giant wants to invest $18 billion to expand its operations at Grasberg, but is seeking government assurances first that it will get a contract extension.
Freeport's long-held desire to continue mining in Indonesia beyond 2021 has been beset by controversy, including cabinet infighting, resignations and a major political scandal that led to the resignation of the parliamentary speaker.
(Reporting by Wilda Asmarini; Additional reporting by Bernadette Christina Munthe; Writing by Michael Taylor and Randy Fabi; Editing by Himani Sarkar, Tom Hogue and Mark Potter)