In an Ironic Twist, Obamacare Enrollment Hits an All-Time High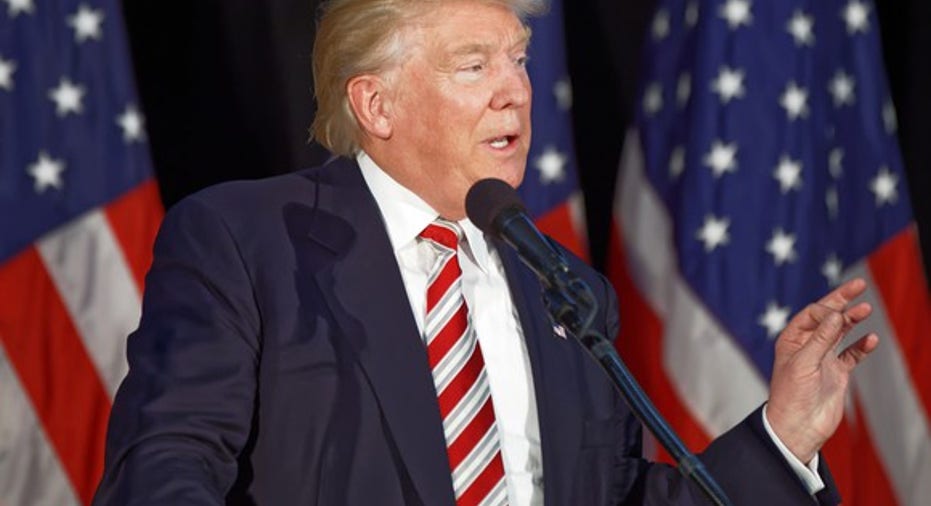 Image source: Getty Images.
In less than three weeks, the sands of time will likely begin slipping away for the Affordable Care Act, which is more commonly known as Obamacare. The hallmark legislation passed by President Obama in March 2010 faces the likelihood that it'll be heavily amended or repealed in its entirety soon after President-elect Trump takes office.
Surprise! Obamacare is thriving in 2017
Yet in spite of its perceived demise, Obamacare enrollment is currently proceeding at a record pace, at least according to the Department of Health and Human Services. According to the HHS, roughly 6.4 million people had enrolled via HealthCare.gov, the federally run website that runs the online marketplace exchange for more than three dozen states, between Nov. 1 and Dec. 19. This represents an increase of nearly 7% year over year, or about 400,000 enrollees.
Part of the bump can be attributed to the Dec. 15 deadline for coverage by Jan. 1. This deadline not only encourages consumers to pick a plan so they're covered when the calendar changes to a new year, but it was also the auto-enrollment deadline for returning customers. If you were covered by an Obamacare plan in 2016, your plan was carried over into 2017, and you did nothing (i.e., you didn't purposely unenroll in your plan or enroll in a separate plan), there's a very good likelihood that your insurer re-enrolled you into the same plan for 2017. Enrollment on Dec. 15, traditionally the busiest enrollment day, grew by 70,000 to 670,000 year over year on HealthCare.gov.
It's also possible consumers fear the possibility of having Obamacare repealed in the near future and want to lock in their coverage for at least another year.
Based on the current pace of enrollment, the HHS continues to believe that enrollment will increase by about 1 million people from 2016.
Image source: Covered California.
Quite the irony
What's ironic about the record pace of Obamacare enrollment over the past two months is that it comes as talk of a possible "death spiral" ramps up. In 2017, benchmark plans (the second-lowest cost silver plans across states covered by Healthcare.gov) are rising by an average of 25%, and competition on the exchanges has diminished, further heightening pricing pressure on the consumer.
With losses that could near $1 billion between 2015 and 2016 combined, UnitedHealth Group (NYSE: UNH) announced that it was pulling out of 31 of the 34 states it operated in during 2016 for the 2017 campaign. Similarly, Aetna (NYSE: AET) and Humana (NYSE: HUM) reduced their county-based coverage by nearly 70% and 90%, respectively. Even Anthem (NYSE: ANTM), which has largely been viewed as successful with its ACA enrollment by Wall Street pundits, has been pondering a cut in coverage if its 2017 business doesn't improve. As icing on the cake, three-quarters of Obamacare's approved healthcare cooperatives went belly-up in 2016 and shuttered their doors because of unsustainable losses.
Despite all of this, Obamacare enrollment is up. The data midway through 2016 from the Centers for Disease Control and Prevention found that the uninsured rate had fallen to 8.9% from 16% in the quarter immediately preceding Obamacare's implementation on the individual market. If the early enrollment data is any indication, the uninsured rate could fall even further in 2017.
Obamacare is probably still going away
However, no amount of good enrollment data is likely to save the program from being completely altered or repealed in its entirety. Republicans control the legislative branch of the government, and they've made it crystal clear that healthcare reform is a top priority.
Image source: Michael Vadon, Flickr.
The big question at this point is what that might reform look like. Republicans essentially have two paths they can take. The first involves fully repealing Obamacare. This would be ideal for the incoming administration, but it's also the biggest challenge, since 60 votes would be required in the Senate to completely repeal Obamacare. Even with a majority in the Senate, Republicans are unlikely to have enough votes to ax Obamacare in its entirety, at least in 2017.
A more likely path is a reconciliation act. Reconciliation requires only a simple majority to pass, and Republicans have a majority in both houses of Congress. The catch is that reconciliation can only remove aspects of Obamacare that directly affect the federal budget. This would mean the various subsidies paid out to eligible consumers to lower their premiums and make their doctor visits more affordable could be removed, along with various taxes -- the medical device excise tax and Cadillac tax -- and the penalties associated with not purchasing health insurance. What reconciliation can't change are the laws that govern what insurers can and can't do under Obamacare.
Image source: Getty Images.
Essentially, reconciliation would leave Obamacare's framework intact, but it would gut the meat and potatoes of the law, rendering it mostly ineffective. With 85% of enrollees on HealthCare.gov currently receiving a premium subsidy, removing that subsidy would probably leave millions of Americans unable to afford health insurance.
But Trump and Congress need to also carefully consider how they implement healthcare reforms. Simply ending one system in favor of another could have catastrophic consequences and spike the uninsured rate. There's probably going to be a transition period of a year or two where the ACA is wound down and Trump's healthcare plan is implemented in an effort to reduce attrition among the insured.
We should know more in a matter of weeks, once Trump takes office, but it's probable that the Obamacare we know now won't be around much longer.
10 stocks we like better than UnitedHealth Group When investing geniuses David and Tom Gardner have a stock tip, it can pay to listen. After all, the newsletter they have run for over a decade, Motley Fool Stock Advisor, has tripled the market.*
David and Tom just revealed what they believe are the 10 best stocks for investors to buy right now... and UnitedHealth Group wasn't one of them! That's right -- they think these 10 stocks are even better buys.
Click here to learn about these picks!
*Stock Advisor returns as of Nov. 7, 2016
Sean Williamshas no material interest in any companies mentioned in this article. You can follow him on CAPS under the screen nameTMFUltraLong, and check him out on Twitter, where he goes by the handle@TMFUltraLong.
The Motley Fool recommends Anthem and UnitedHealth Group. Try any of our Foolish newsletter services free for 30 days. We Fools may not all hold the same opinions, but we all believe that considering a diverse range of insights makes us better investors. The Motley Fool has a disclosure policy.