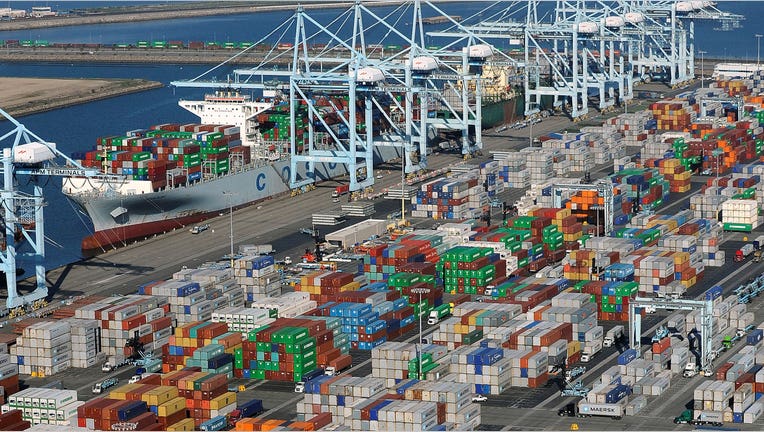 U.S. import prices unexpectedly rose in July as a drop in petroleum prices was offset by gains in the cost of other goods, but renewed dollar strength will likely dampen underlying inflation in the coming months.
The Labor Department said on Thursday that import prices edged up 0.1 percent last month after an upwardly revised 0.6 percent increase in June.
Economists polled by Reuters had forecast import prices falling 0.3 percent in July after a previously reported 0.2 percent advance in June. In the 12 months through July, import prices fell 3.7 percent, the smallest decrease since November 2014, after declining 4.7 percent in June.
Last month's gain came despite the dollar rising in July against the currencies of the United States' main trading partners after losing some steam early in the year. Oil prices which had started to rise toward $50 per barrel, fell in July. Oil prices are now below $45 per barrel.
The combination of dollar strength and cheap oil will likely continue to dampen imported inflation pressures and keep overall inflation below the Federal Reserve's 2 percent target.
Persistently low inflation suggests the U.S. central bank is unlikely to raise interest rates in the near term, even as the labor market approaches full employment.
Last month, imported petroleum prices fell 3.6 percent after surging 10.6 percent in June. Import prices excluding petroleum increased 0.5 percent, the largest gain since April 2011.
Imported consumer goods prices excluding automobiles dipped 0.1 percent. Prices for imported food prices jumped 3.3 percent last month, the biggest increase since March 2014.
The report also showed export prices increased 0.2 percent in July after rising 0.8 percent in June. Export prices were down 3.0 percent from a year ago.
(Reporting by Lucia Mutikani; Editing by Paul Simao) ((Lucia.Mutikani@thomsonreuters.com; 1 202 898 8315; Reuters Messaging: lucia.mutikani.thomsonreuters.com@reuters.net)