ImmunoGen, Inc. Shares Fall After It Outlines Its 2016 Clinical Events Outlook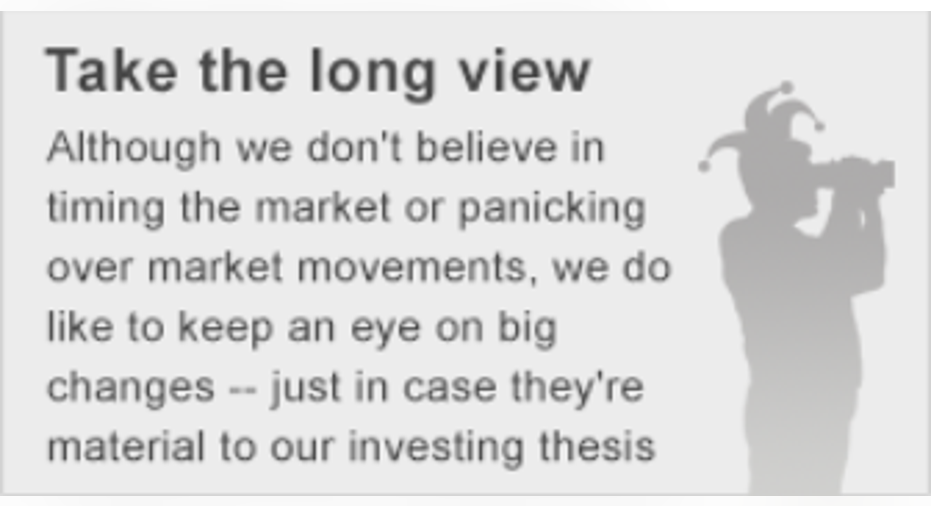 What: Shares of ImmunoGen , a biotechnology company focused on the development of antibody-drug conjugates (ADCs) to fight cancer, tumbled as much as 12% during Monday's session. The decline came after the company outlined its advancements in 2015, and offered its expectations for 2016, in a pre-release to its J.P. Morgan Healthcare Conference presentation at 3:00 pm ET. Shares as of 2:50pm ET had bounced slightly off their lows and were down 10%.
So what: As is commonplace with the J.P. Morgan Healthcare Conference, essentially the Super Bowl of healthcare conferences, investors were much more focused on what ImmunoGen has to offer in 2016 than what it delivered in 2015.
With regard to mirvetuximab soravtansine, the company's first folate receptor-targeting ADC, the focus in 2016 is on advancing its FORWARD I and FORWARD II studies which are phase 2 and phase 1b/2, respectively. ImmunoGen plans to meet with regulators in the first half of 2016 to discuss the advancement of FORWARD I into phase 2 in order to potentially gain access to an accelerated approval should it surpass expectations. Shareholders can also look forward to clinical data from a 40-patient ovarian cancer cohort in the second quarter per ImmunoGen's update.
The remainder of the update involved expectations for trial initiations in 2016 for IMGN779, the company's CD33-targeting ADC for acute myeloid leukemia; IMGN529, its CD37-targeting ADC for diffuse-large B-cell lymphoma (DLBCL) and non-Hodgkin lymphoma (NHL) subtypes; and coltuximab ravtansine, a CD19-targeting ADC also for DLBCL and NHL subtypes.
Image source: ImmunoGen.
Now what: Why is ImmunoGen having such a rough go today? It's tough to tell based on the press release, but the entire biotech industry is having a rough day, so that could certainly be playing a part.
Another possible answer is that Wall Street and investors were hoping for a number of clinical updates in 2016, and it appears that ImmunoGen will be spending more time initiating studies in 2016 than reporting on results. Clinical data is what drives the value of biotech stocks, and having to patiently wait for that data can result in some anxious trading, which is what we could be witnessing today.
Looking long-term, ImmunoGen's ADC technology remains a unique way to combat cancer, and ImmunoGen's linking technology caters to the idea of partnerships -- and partnerships bring the potential for upfront cash, milestone payment possibilities, and sales royalties. While not profitable at the moment, ImmunoGen does have more than a dozen unique compounds in clinical development, giving it plenty of promise for the future.
The article ImmunoGen, Inc. Shares Fall After It Outlines Its 2016 Clinical Events Outlook originally appeared on Fool.com.
Sean Williamshas no material interest in any companies mentioned in this article. You can follow him on CAPS under the screen nameTMFUltraLong, track every pick he makes under the screen nameTrackUltraLong, and check him out on Twitter, where he goes by the handle@TMFUltraLong.The Motley Fool recommends ImmunoGen. Try any of our Foolish newsletter services free for 30 days. We Fools may not all hold the same opinions, but we all believe that considering a diverse range of insights makes us better investors. The Motley Fool has a disclosure policy.
Copyright 1995 - 2016 The Motley Fool, LLC. All rights reserved. The Motley Fool has a disclosure policy.