Immigration agents arrest 114 in landscaper sting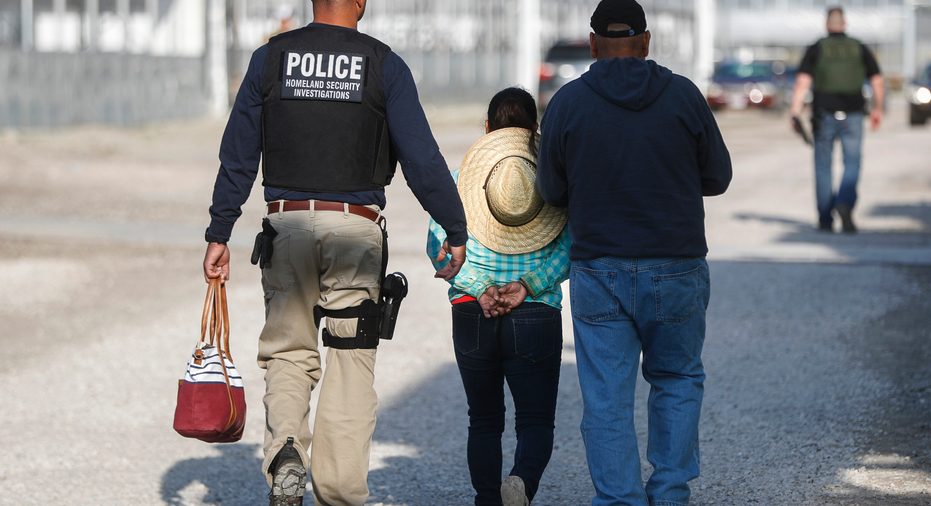 U.S. immigration agents made more than 100 arrests Tuesday at an Ohio gardening and landscaping company, one of the largest such stings in recent years and part of the Trump administration's growing crackdown on employers for hiring people who are in the country illegally.
The 114 arrests occurred at two locations of Corso's Flower & Garden Center, one in Sandusky, a resort city on Lake Erie, and another in nearby Castalia. U.S. Immigration and Customs Enforcement said it expected criminal charges including identity theft and tax evasion.
No criminal charges have been filed against Corso's, but the employer is under investigation, authorities said. Two locations were searched, and Khaalid Walls, an agency spokesman, said "a large volume of business documents" were seized.
The operation is part of the Trump administration's focus on employers, one that took hold about a year after the president took office, and came months after a surge in deportation arrests began. The crackdown is likely to please immigration hawks among Trump's supporters but may alienate industries and companies that rely on immigrant labor.
In April, agents made about 100 worker arrests at a meatpacking plant in rural Tennessee, reminiscent of the high-profile shows of force that were common during President George W. Bush's administration. No criminal charges have been filed against the employer.
Tuesday's operation was rehearsed and carried out with quiet efficiency. At the sprawling Castalia location — covered with trees, flowers and greenhouse tarps — no workers were seen running as about 100 law enforcement workers from a variety of agencies established a perimeter. A voice on a radio called attention to specific employees who might try to flee, but none did.
Corso's did not immediately return a message seeking information on the workers' home countries.
The investigation into Corso's began in October 2017 when the U.S. Border Patrol arrested a woman who gave stolen identity documents to job applicants in the country illegally, said Steve Francis, head of U.S. Immigration and Customs Enforcement's Homeland Security Investigations unit in Detroit.
The document vendor led investigators to the landscaping company, where they examined documents in its files for irregularities, Francis said. Some Social Security numbers belonged to dead people.
Of the 313 employees whose records were examined, 123 were found suspicious and targeted for arrest and criminal charges of identity theft and, in nearly all cases, tax evasion.
"We verified that a lot of U.S. persons were obviously unaware of this. It's caused them a lot of hardship," Francis said. "It's not one that we're looking for strictly as a worksite immigration raid."
Immigration officials have sharply increased audits of companies to verify their employees are authorized to work in the country. There were 2,282 employer audits opened between Oct. 1 and May 4, nearly a 60 percent jump from the 1,360 audits opened between October 2016 and September 2017. Many of those reviews were launched after audits began at 100 7-Eleven franchises in 17 states in January.
___
Spagat reported from San Diego.