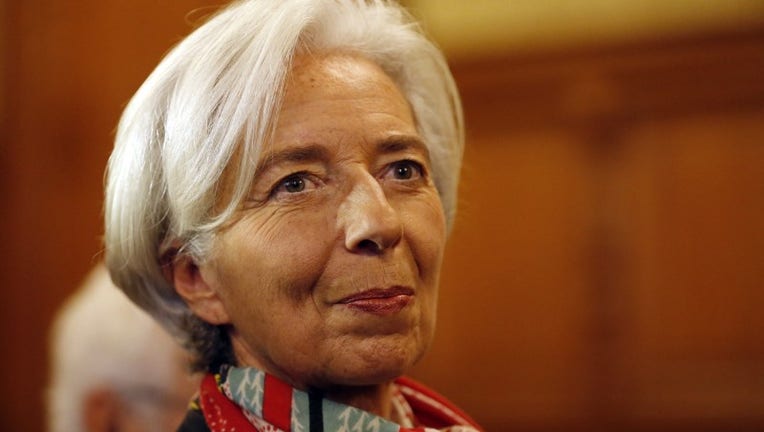 The head of the International Monetary Fund, Christine Lagarde, cautioned the world's central bankers on Friday against discounting digital currencies, including bitcoin.
Addressing a Bank of England conference, Lagarde conceded that digital currencies don't currently pose a major threat to the status quo, as they are "too volatile, too risky, too energy-intensive." Some have also been hacked, she noted.
But in time, she argued Friday, technological innovations could address some of these issues and as such it "may not be wise to dismiss virtual currencies."
In the future, she said, virtual currencies "might just give existing currencies and monetary policy a run for their money."
Meanwhile, as previously reported by FOX Business, Overstock CEO Patrick Byrne (NASDAQ:OSTK) is involved in a joint venture to launch a fully regulated digital currency exchange. With Byrne pledging to receive approval from the Securities and Exchange Commission (SEC), the cryptocurrencies traded there, could ultimately be recognized as a form of security.
More from FOXBusiness.com...
Blockchain and cryptocurrency expert, Michael Casey, told FOX Business this week that digital currencies are the future.
"They represent a new software-based paradigm for money, one that for the first time can embed governance and shared values directly into the medium of exchange itself, allowing economic communities to deploy them in order to overcome mistrust, align incentives and collaborate on common objectives," Casey, who is also a senior advisor at MIT Media Lab, said.
The debate over the legitimacy of digital currencies is heating up. Earlier this month, JPMorgan (NYSE:JPM) CEO Jamie Dimon said bitcoin "is a fraud" during a discussion at the Delivering Alpha conference.
The Associated Press contributed to this report.