IMF Says Global Economic Slowdown is Worsening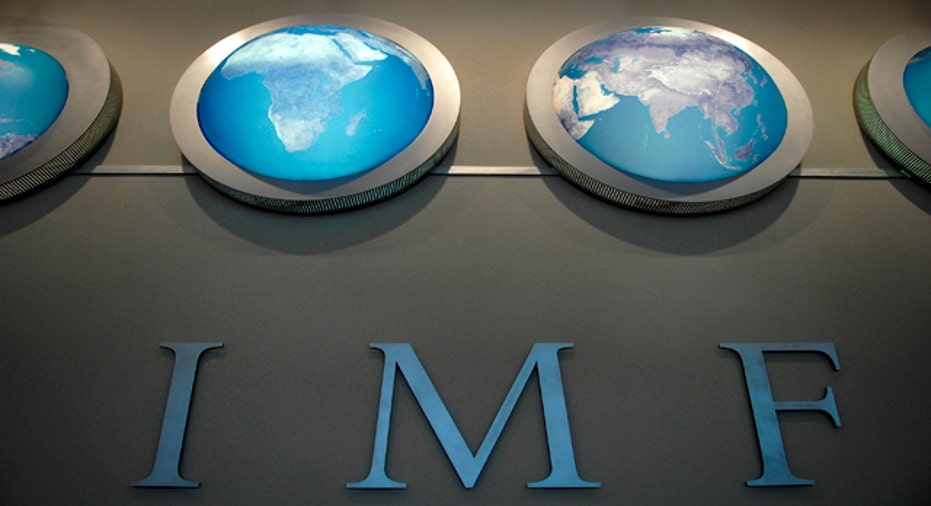 The IMF said the global economic slowdown is worsening as it cut its growth forecasts for the second time since April and warned U.S. and European policymakers that failure to fix their economic ills would prolong the slump.
Global growth in advanced economies is too weak to bring down unemployment and what little momentum exists is coming primarily from central banks, the International Monetary Fund said in its World Economic Outlook, released ahead of its twice-yearly meeting, which will be held in Tokyo later this week.
"A key issue is whether the global economy is just hitting another bout of turbulence in what was always expected to be a slow and bumpy recovery or whether the current slowdown has a more lasting component," it said.
"The answer depends on whether European and U.S. policymakers deal proactively with their major short-term economic challenges."
Ahead of the Tokyo meeting, policymakers have flagged the U.S. "fiscal cliff" -- government spending cuts and tax raises due to take affect early in 2013 -- and resolving the euro area's debt crisis as the top issues facing the global economy.
U.S. Treasury Secretary Timothy Geithner said on Tuesday that reforms in Europe "could take years to bear fruit".
"We are very worried about risk of collapse in Europe ... Europe has a hard road ahead of them," he said during a visit to India.
His comments echoed those of Canadian Finance Minister Jim Flaherty, who last week said Europe's debt crisis was "a clear and present danger".
The IMF forecast in its latest health check on the world economy that global output in 2012 would grow just 3.3 percent, down from a July estimate of 3.5 percent.
That would make this the slowest year of growth since 2009 when the world was struggling to pull out of the global financial crisis. It predicted only a modest pickup next year to 3.6 percent, below its July estimate of 3.9 percent.
It projected U.S. growth would be a little more than 2 percent this year and next, but forecast a contraction in the euro area this year by 0.4 percent and modest growth in 2013 of 0.2 percent.
Emerging markets are still expected to grow four times as fast as advanced economies, but the IMF took a sharp knife to its estimates for India and Brazil, with the latter now seen growing slower than the United States this year.
It also cut its expectations for China in 2012 and 2013 but warned against being overly pessimistic about the prospects of these economies, which were major engines of growth in the global financial crisis.
"Let me be clear. We do not see these developments as signs of a hard landing in any of these countries," IMF Chief Economist Olivier Blanchard said at a briefing, referring to China, India and Brazil.
MORE AT WORK
The IMF said "familiar" forces were dragging down advanced economy growth: fiscal consolidation and a still-weak financial system, the same problems that have plagued the world since the global financial crisis exploded in 2008.
"More seems to be at work, however, than these mechanical forces - namely, a general feeling of uncertainty," Blanchard said in a commentary on the forecasts.
Measures of risk and uncertainty, such as the VIX volatility gauge in the United States, remain at low levels, Blanchard pointed out, which makes it difficult to assess the nature of the uncertainty.
"Worries about the ability of European policymakers to control the euro crisis and worries about the failure to date of U.S. policymakers to agree on a fiscal plan surely play an important role, but one that is hard to nail down," Blanchard said.
Geithner, who was speaking at an India-U.S. business forum in New Delhi, said he was "relatively confident" that Washington can manage its fiscal challenges.
"Now we're growing close to potential but if you look through those factors, its a little more encouraging than you might think," he said. "We are now in a much stronger position than what is true for any other major developed economy."
Concerns about the health of the global economy and corporate earnings prospects have weighed on financial markets. World shares as measured by the MSCI world equity index <.MIWD00000PUS> fell 0.7 percent on Monday. The index was flat in Asia on Tuesday.
S&P 500 earnings for the third quarter are forecast to have fallen more than 2 percent from the year-earlier period, which would be the first decline in three years, Thomson Reuters data shows.
The IMF said financial conditions are likely to remain "very fragile" over the near term because repairing euro zone problems will take time and there are concerns about how the U.S. economy will cope with the expected spending cuts and tax increases.
The "urgent policy priorities" for the United States should include avoiding the fiscal cliff, which the IMF said at the extreme would amount to a fiscal withdrawal of more than 4 percent of GDP in 2013, and economic growth would stall.
"Both sides of the political isle (should) signal that they are willing to compromise and that they're willing to get this done ... that could help lower the level of uncertainty that is affecting U.S. investors and consumers," IMF First Deputy Managing Director David Lipton told Reuters in an interview on Monday.
Resolving the euro area crisis would require progress in adopting and implementing the various measures discussed, including banking and fiscal union, the IMF report said.
"If the complex puzzle can be rapidly completed, one can reasonably hope that the worst might be behind us," Blanchard said.
Euro zone finance ministers on Monday unveiled the European Stability Mechanism (ESM), a 500 billion euro rescue mechanism for lending to distressed economies in the 17-country bloc.
But perhaps the biggest contagion risk for the region is Spain, which a British finance ministry source suggested will be the top issue for finance ministers in Tokyo.
"We have always been very clear that the euro zone needs to take significant action," the source said.
The euro zone has already set aside 100 billion euros for Spain to recapitalize its banks but financial markets believe a government bailout will follow in coming weeks or months.