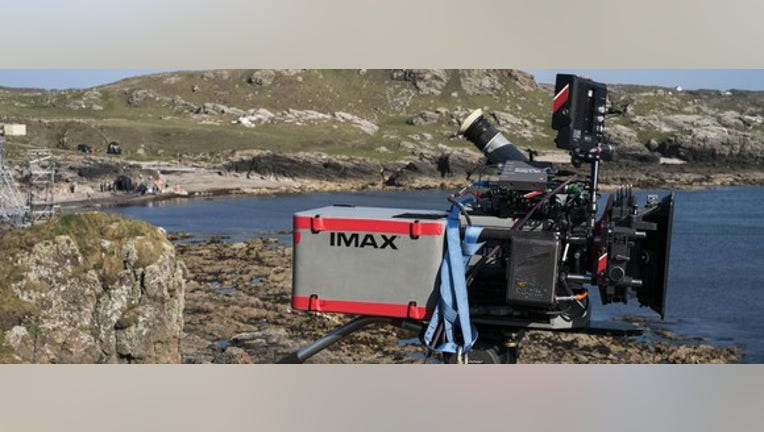 For those invested in IMAX Corporation (NYSE: IMAX), the industry leader in large screen movie theaters, it should come as no surprise that the company's performance follows the slate of movies for the year -- the company lives and dies by blockbusters.
In 2016, box office growth was tepid, so the company had some tough comps going into its fourth-quarter and full year financial report, and investors were preparing for the worst.
Will IMAX's outlook improve in 2017? Image source: IMAX.
Tough comps
IMAX reported revenue of $106.9 million for the quarter, down 10% from $119.3 million from the prior year quarter, though it was better than the $99.6 million analysts were expecting. Net income of $0.27 per diluted share also exceeded expectations of $0.21 expected by analysts. Pulling back to a wider view, the overall annual results looked better. For the full year, IMAX produced revenue of $377 million compared to $374 million in the prior year.
Let's face it: While 2016 was a good year at the movies, this was never going to be easy. The slate from 2015 boasted such cinematic heavyweights as Jurassic World, Furious 7, Avengers: Age of Ultron, Minions, and Star Wars: The Force Awakens. These top five movies pulled in a combined $7.8 billion in box office. Even though 2016 leaders Captain America: Civil War, Rogue One: A Star Wars Story, Finding Dory and Zootopia, and The Jungle Book were each an unqualified success, their combined box office of $5.2 billion was nearly $2.6 billion below the results of 2015's all-stars.That's a lot of popcorn.
Expanding network and deals
There was, however, plenty of good news in the report for investors willing to dig a little deeper. The company installed 166 new IMAX theaters during the year, up 22% over the prior year. This brings the installed base of theaters to 1,215 screens in 75 countries. The company also signed installation agreements for a record 319 IMAX theater systems during the year and the backlog of theaters waiting to be built now totals 498. The majority of these new signings were joint-revenue sharing agreements, which cost more up front, but allows IMAX to share in future box office revenue going forward. This all indicates that the company is well positioned to take advantage of an improved slate of movies in 2017 and beyond.
IMAX also announced that it had extended its existing agreement with The Walt Disney Company (NYSE: DIS) with a multi-picture deal through 2019. From the press release:
IMAX has new virtual opportunites! Image source: IMAX.
JUMPing on this opportunities
Another exciting development for the company is in the field of virtual reality (VR). IMAX announced last year that it had partnered with Alphabet's (NASDAQ: GOOGL) (NASDAQ: GOOG) Google to develop a cinema grade VR camera, incorporating Google's Jump 360 camera rig. This fits into IMAX's strategy for a location-based virtual reality initiative, which would allow friends to participate in a group VR experience. On the conference call, IMAX indicated that more than 7,000 attendees had visited the pilot center, which opened in Los Angeles on January 6th,during its first six weeks of operation. The company believes that providing consumers with an option to participate in VR without spending thousands of dollars on equipment will "kick-start" the industry. As the result of this successful pilot, IMAX is expanding its experiment to five additional locations, which it expects will all be open by mid-year.
Though 2016 didn't give IMAX investors anything to cheer about, the company has been investing in the future. IMAX has been quietly investing in big initiatives, signing new theaters and building out its network. Seems like its following advice from an old movie "if you build it, they will come".
10 stocks we like better than IMAXWhen investing geniuses David and Tom Gardner have a stock tip, it can pay to listen. After all, the newsletter they have run for over a decade, Motley Fool Stock Advisor, has tripled the market.*
David and Tom just revealed what they believe are the 10 best stocks for investors to buy right now... and IMAX wasn't one of them! That's right -- they think these 10 stocks are even better buys.
Click here to learn about these picks!
*Stock Advisor returns as of February 6, 2017
Suzanne Frey, an executive at Alphabet, is a member of The Motley Fool's board of directors. Danny Vena owns shares of Alphabet (A shares), IMAX, and Walt Disney. Danny Vena has the following options: long January 2018 $80 calls on Walt Disney, short April 2017 $105 calls on Walt Disney, long January 2018 $640 calls on Alphabet (C shares), and short January 2018 $650 calls on Alphabet (C shares). The Motley Fool owns shares of and recommends Alphabet (A shares), Alphabet (C shares), IMAX, and Walt Disney. The Motley Fool has a disclosure policy.