If You're in Your 40s, Consider Buying These 3 Undervalued Stocks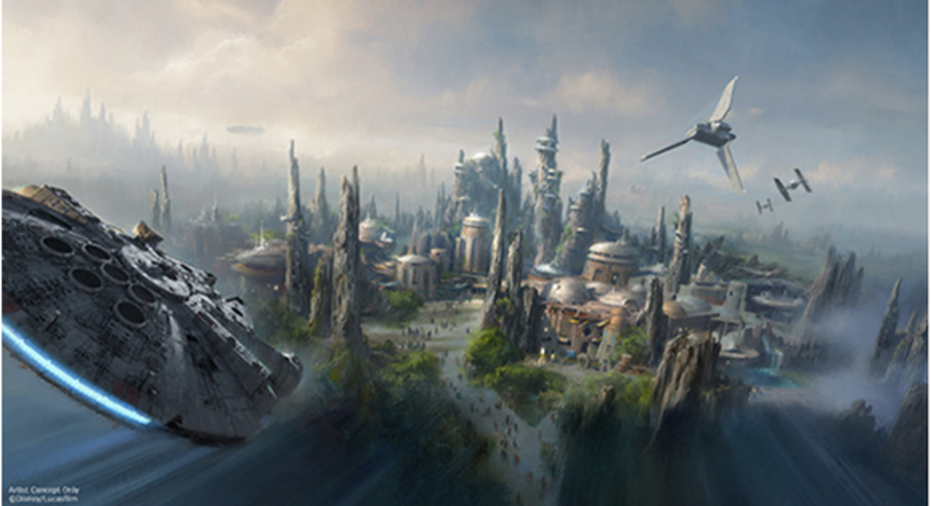 Your 40s can be a great time to be an investor. At this age you generally have at least a couple of decades until retirement, and this is a crucial advantage. With time on your side, you can tolerate short-term volatility in exchange for superior upside potential over the long term.
With this in mind, companies like Apple , Disney , and Priceline look like attractive candidates for investors with a long enough time horizon.
Apple looks like a bargainApple is facing a slowdown in growth lately, and this is generating considerable negativity among investors. The smartphone industry is maturing, and Apple makes almost 70% of revenue from the iPhone. Apple reported a modest increase of only 2% in total sales during the quarter ended in December of 2015; even worse, management is expecting a year-over-year decline of between 9% and 14% in revenue for the quarter ending in March.
However, this slowdown in growth could be relatively brief. According to management, nearly 60% of all iPhone customers around the world haven't yet upgraded to the iPhone 6 or iPhone 6S versions, so it makes sense to expect improving demand on the back of accelerating upgrades in the middle term. The company also said in the last conference call that the rate of swichers from Android is at record levels, so market share gains could be another driver allowing Apple to jump-start sales growth in spite of slowing demand in the smartphone industry.
Image source: Apple
The company is also betting on emerging markets for growth, and iPhone revenue grew 18% in Mainland China and 76% in India last quarter. Apple has recently launched its new iPhone SE model, which is competitively priced at only $400. This more affordable iPhone seems to be clearly targeted at capitalizing on growth opportunities in emerging markets.
Importantly, all the negativity surrounding Apple stock could be creating a buying opportunity for long-term investors. Apple is currently trading at a remarkably low price-to-earnings ratio around 12; as a reference, the average price-to-earnings ratio for companies in the S&P 500 index is in the area of 19.
The bar is quite low for Apple at current prices. If the company can outperform expectations, then the stock should offer considerable room for gains.
Disney is a magic opportunityShares of Disney are down by 20% from their highs of the last year, mostly due to growing concerns about the cord-cutting revolution and how this could impact the company's network division. Disney produces nearly half of its operating profits from the networks segment, and since many consumers are moving away from traditional pay TV toward streaming options like Netflix, Disney will need to adapt to evolving consumer demand -- and this is a source of uncertainty.
Nevertheless, Disney is arguably the strongest player in the entertainment business on a global scale. The company owns powerful brands and intellectual properties that set it apart from the competition, including massively successful movie franchises with tremendous economic value that benefit from deep emotional connections with consumers of different generations.
Image source: Disney
Disney reported rock-solid financial performance last quarter, mostly driven by the explosive success of Star Wars: The Force Awakens. Total revenue during the quarter ended on Jan. 2 grew 14% versus the same quarter in the prior year, while adjusted earnings per share jumped by an even stronger 36% year-over-year.
Both sales and earnings made new historical records for Disney last quarter, so the company is clearly proving that it's strong enough to continue delivering impressive numbers in spite of the uncertainties it's facing in the networks division. If it can do so well while its biggest segment is lagging, just imagine the kind of performance Disney can produce when its multiple growth engines are all firing on all cylinders.
Priceline is positioned for take-offPriceline is the global market leader among online travel agencies, meaning the companies that provide online reservations for hotel rooms, plane tickets, and car rentals. Online travel is a promising growth industry offering enormous potential for expansion, but investors are concerned about the company's exposure to international markets, especially in Europe.
Priceline produced almost 90% of its gross bookings in international markets last quarter. This is a major advantage over the long term, since emerging markets offer abundant room for growth in the coming years. On the other hand, most global currencies are depreciating against the U.S. dollar lately, and the recent terrorist attacks in Europe could materially hurt travel demand in the Old Continent over the coming months.
Image source: Priceline.
The negative impact from foreign currency fluctuations is clearly weighing on performance, but Priceline is still doing better than fine when leaving macroeconomic headwinds aside. The company produced $12 billion in gross travel bookings during the fourth quarter of 2015, a year-over-year increase of 13% in U.S. dollars, and a much stronger jump of 24% in constant currency terms. The business is also remarkably profitable, Priceline retained over 35% of sales as operating profit during the full year 2015.
The stock is selling for a fairly reasonable forward price-to-earnings ratio in the area of 16 times earnings forecasts for the coming year, quite an attractive valuation for such a profitable growth business. Even if the company will be facing some economic turbulence in the short term, Priceline stock looks poised to gain altitude over the long haul.
The article If You're in Your 40s, Consider Buying These 3 Undervalued Stocks originally appeared on Fool.com.
Andrs Cardenal owns shares of Apple, Netflix, Priceline Group, and Walt Disney. The Motley Fool owns shares of and recommends Apple, Netflix, Priceline Group, and Walt Disney. Try any of our Foolish newsletter services free for 30 days. We Fools may not all hold the same opinions, but we all believe that considering a diverse range of insights makes us better investors. The Motley Fool has a disclosure policy.
Copyright 1995 - 2016 The Motley Fool, LLC. All rights reserved. The Motley Fool has a disclosure policy.