Janet Yellen named Biden's Treasury Secretary, may make history again
Yellen has served under Obama and Clinton
President-elect Joe Biden, on Monday, named former Fed Chair Janet Yellen as his pick for U.S. Treasury Secretary
In a tweet, Yellen promised to "restore the American dream":
We face great challenges as a country right now. To recover, we must restore the American dream—a society where each person can rise to their potential and dream even bigger for their children. As Treasury Secretary, I will work every day towards rebuilding that dream for all.
If confirmed, she may make history as the first female to hold the role and she is a familiar face to the financial markets and welcome by progressives.
BIDEN'S SHORTLIST OF TREASURY PICKS IS DIVERSE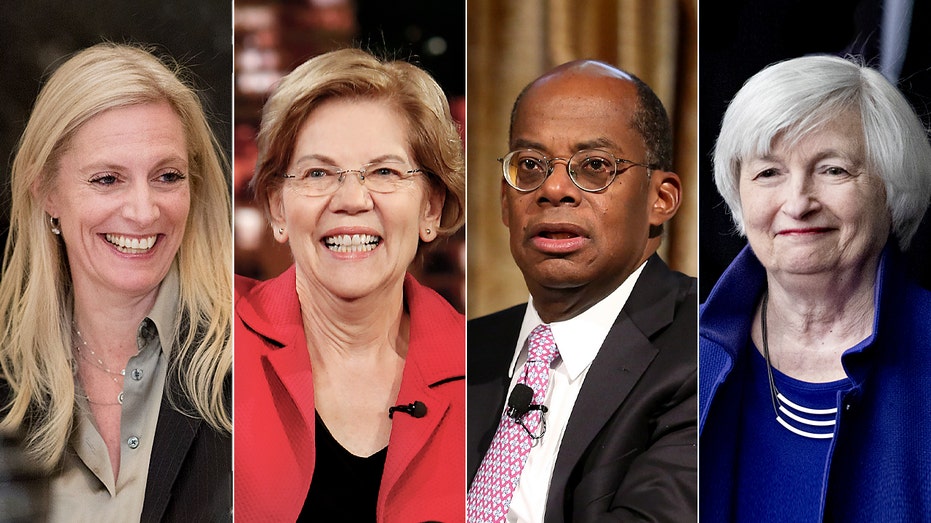 Progressives aligned with Warren have told FOX Business they'd consider it a victory if Yellen is confirmed.
Yellen has a long history of serving under Democratic administrations. She became the first woman to head the central bank after she was appointed by former President Barack Obama helping guide the U.S. economy in its recovery from the 2008 financial crisis.
TREASURY HAS PLENTY OF FIREPOWER IF ECONOMY SOURS: MNUCHIN
That experience would serve her well in 2021 as she would be inheriting a fragile economy and elevated unemployment hammered by the COVID-19 pandemic.
U.S. Treasury Secretary Steven Mnuchin, along with Fed Chair Powell, have injected some of the most inventive fiscal policies in history into the economy in efforts to stabilize a potential collapse including one-time $1,200 stimulus checks for most Americans as part of the CARES Act, the PPP Loan program and interest rates cut to record lows last March when coronavirus first exploded in the U.S.
TRUMP TARGETS MEDICARE DRUG COSTS WITH CUTS
Yellen, who was succeeded by Powell, was also a lightning rod for a then campaigning Donald J. Trump who accused her of keeping interest rates low to help Obama. Trump also became a frequent and vocal critic of Powell for raising interest rates starting in March 2018.
Yellen also served as head of the Council of Economic Advisors [CEA] under former President Clinton.
The Brookings Institution, where Yellen is a distinguished fellow, celebrated her nomination in a statement.
"We have benefited greatly from Janet Yellen's perspective and wisdom at Brookings' Hutchins Center for the past three years," said Brookings President John R. Allen. "She has been an inspiration to so many—especially to young women who aspire to careers in economic and public service. We appreciate, and truly respect, her willingness to return to public service at this critical moment in our nation's history. We wish her our very best!"
A Brooklyn native, Yellen earned a Ph.D. in economics from Yale in 1971 before rising through the ranks of academia. She served as president of the San Francisco Federal Reserve Bank beginning in 2004 through 2010; in 2010, she was appointed as vice-chair of the Fed's board of governors in Washington.
Yellen will need to be confirmed in the Senate by a 51 vote majority.
If Republicans hold their majority of 52 seats – Democrats with 48 members would need to swing 3 GOP senators to confirm Yellen and get all 48 of their members to back Yellen.
Mnuchin, in a recent interview with CNBC, said he will work with his successor "if things get certified."
FOX Business' Hillary Vaughn contributed to this report.
*This article, originally published on 11-20-20, has been updated.