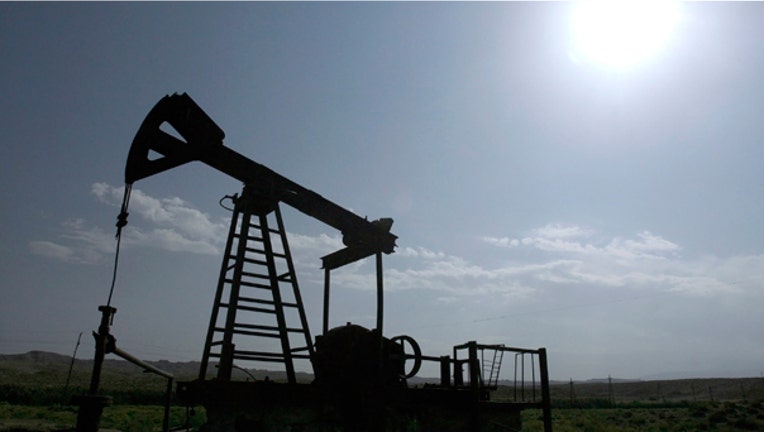 Global oil demand will be sluggish throughout 2013 as economic expansion remains tepid and oil supply levels comfortable, which could alleviate oil price pressures on consumers, the West's energy agency said on Wednesday.
"Global demand growth is expected to stay relatively sluggish through 2013, based on the continued assumption of tepid global economic expansion," the International Energy Agency said in a monthly report.
It forecast global oil demand growth for 2013 at 865,000 barrels per day, 110,000 bpd higher than in its previous report, taking consumption to an average of 90.5 million bpd.
On the supply front, the IEA said spectacular growth in U.S. production on the back of a boom in shale oil will be one of the top developments for the market in 2013.
The United States will contribute around two thirds of an aggregate increase of 890,000 bpd in non-OPEC output in 2013, for a total of 54.2 million bpd, IEA said.
"If confirmed, this would be the fourth-largest annual growth for nonOPEC supplies in the last decade. In fact, growth could exceed expectations in the U.S. if prices remain high and if producers of light tight oil are able to find economic transport options for their incremental barrels," it said.
The IEA also said its estimate of demand for OPEC oil was unchanged for 2013 at 29.9 million bpd, much higher than the group's current production of 31.22 million in November.
It said, however, that it did not expect OPEC ministers, who were meeting in Vienna on Wednesday, to decide on any production cuts but that they would probably roll over their current 30 million bpd target, given relatively robust oil prices.
"Indeed, Brent futures prices are on track to surpass 2011 record levels this year, buoyed by heightened political risks in key producing countries, both in OPEC and nonOPEC countries," it said.
IRANIAN EXPORTS TO FALL FURTHER
The IEA said it believed Iranian production had edged lower in November, down 20,000 bpd to 2.70 million bpd, and that preliminary shipping data indicated volumes may fall further in December due to international sanctions.
Shipments of Iranian crude, based on arrival data, fell to multi-year lows of 1.07 million bpd in September but recovered to 1.3 million in November as reduced oil buying from China and India was offset by a rise in purchases from Malaysia, Taiwan and the UAE, the IEA said.
"Iranian crude exports are expected to turn lower next month and into the New Year - reaching a level closer to 1 million bpd - as EU and Asian countries reduce further their crude imports from Iran in order to secure continued access to the U.S. financial system," it said.
The IEA expected top global exporter Saudi Arabia to cut shipments in coming months due to increased demand for crude supplies at its domestic and international refinery operations.
It said it believed Saudi Arabia's output edged higher in November, by 100,000 bpd to 9.9 million, significantly higher than data given by Saudi Arabia to OPEC earlier this week showing output of 9.49 million.
DEMAND SHIFTS EAST
The IEA said that, although on the surface the oil market appeared calm, recent data showed radical structural changes including an apparent acceleration in the eastward shift of global oil demand growth.
In the third quarter of 2012, European oil demand went through its steepest year-on-year contraction since the 20082009 financial crisis, while Asian oil demand remained robust.
Oil demand by the European members of the OECD plummeted by 895,000 bpd in the quarter to 13.8 million bpd due to a combination of nearrecord product prices and a weak economy.
"The last time European oil demand nosedived as it did this summer, international oil prices had been in freefall. Not only are crude prices holding up, but European consumer prices hovered near record highs this summer, buoyed in part by a weakening currency. This was likely part of the reason for the dip in demand," the IEA said.
It also noted that five of the world's top 10 oil consumers were now nonOECD countries. While the United States still leads the top 10, Brazil, Russia, India, China and Saudi Arabia together took five of the next six spots, the IEA said.