IDC Doesn't Think Apple's iPhone Business Will Grow in the Fourth Quarter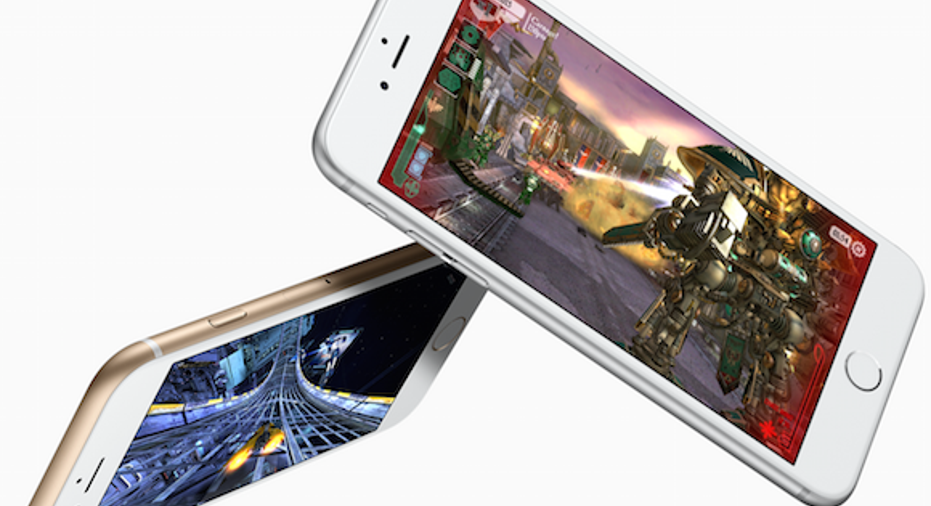 Image source: Apple.
There's been a lot of debate recently about how Apple's iPhone business will fare in the December quarter, as usual. But this time around, there's a certain sense of urgency, because iPhone unit sales are rapidly approaching a potential tipping point.
It's entirely likely that the December quarter will be the first time ever that Apple reports a year-over-year decline in iPhone unit sales. That's a pretty impressive feat if you consider the fact that the iPhone has been around for eight years, and has quite literally grown volumes every single quarter.
To be clear, Apple will eventually post negative unit growth; but I'm not all that worried about it.
Is a winter decline coming?Market researcher IDC has just released its forecasts for the smartphone market during the next five years. Long-term forecasts of this nature are often off, because technology markets evolve so rapidly -- so I won't focus on the forecasts. Instead, I'm looking at IDC's estimates for 2015.
First off, 2015 is expected to be the first time that the smartphone market will put up single-digit growth as it decelerates. Total units should be around 1.4 billion, an increase of 9.8%.
But specifically for Apple, IDC expects the Mac maker to ship 226 million units throughout all of 2015, for a 16% market share. But if we back out the 156.8 million iPhones that Apple sold in the first three quarters of the year, that implies that IDC is modeling for 69.3 million iPhones in the fourth quarter, and this comes even after IDC has raised its Q4 estimates by nearly 8%, based on "continued consumer demand." That figure would represent a 7% decline from the 74.5 million iPhones that Apple sold in Q4 2014. It's safe to say that IDC is in the camp that thinks the decline is coming sooner rather than later.
Stop me if you've heard this one beforeDuring the past month, there have been a couple of reports citing supply-chain data that suggests demand for the new iPhone 6s and 6s Plus is tepid. In early November, Credit Suisse reduced its estimates, citing supply checks. The company believes that Apple has reduced component orders and iPhone build orders due to weak demand. Shares fell expectedly.
Just this week, Credit Suisse reiterated these exact same concerns again. Shares fell again.
But I learned long ago not to be phased by supply-chain chatter. Do you remember way back in January 2013, when numerous outlets reported iPhone order cuts "due to weaker-than-expected demand," and investors freaked out? Just days later, Apple reported earnings: iPhone units indeed came in lower than expected, but it was because the iPhone was supply constrained. In a rare move, Tim Cook even addressed the rumors directly:
Investors should learn their lessons by now with overanalyzing individual supply-chain data points that are dubious to begin with.
What Cook says this timeOn the October conference call, Cook explicitly stated that he believes the iPhone business will grow in the fourth quarter (Apple's fiscal Q1):
When asked to clarify if he meant in terms of revenue or units, Cook added, "I was making a revenue statement, but units are also, yes, we expect units to be up, as well."
Apple believes that it can grow both iPhone revenue and unit volumes. We'll know when it reports in January.
The article IDC Doesn't Think Apple's iPhone Business Will Grow in the Fourth Quarter originally appeared on Fool.com.
Evan Niu, CFA owns shares of Apple. The Motley Fool owns shares of and recommends Apple. Try any of our Foolish newsletter services free for 30 days. We Fools may not all hold the same opinions, but we all believe that considering a diverse range of insights makes us better investors. The Motley Fool has a disclosure policy.
Copyright 1995 - 2015 The Motley Fool, LLC. All rights reserved. The Motley Fool has a disclosure policy.