Icahn urges Xerox's 'ostrich' board to weigh deal with rival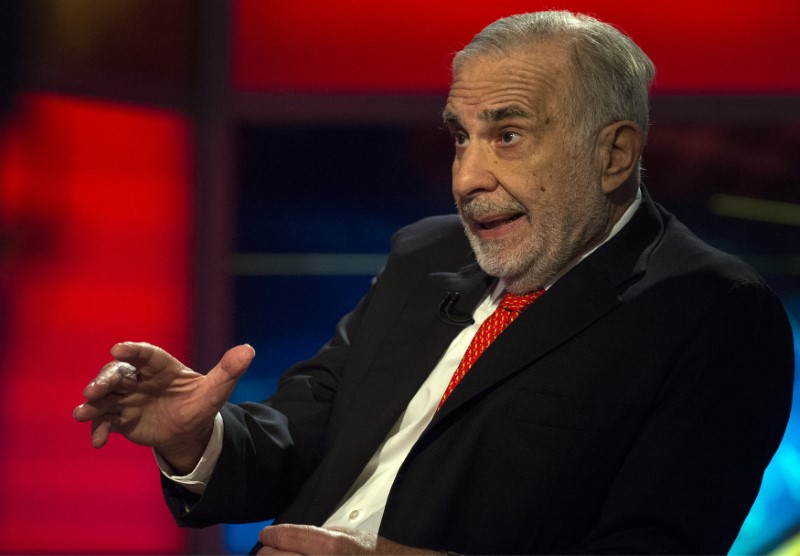 Activist investors Carl Icahn and Darwin Deason wrote a letter on Tuesday urging U.S. print and copy giant Xerox to consider selling itself to one of its rivals rather than moving forward with a planned takeover by Japan's Fujifilm.
"If this ostrich Board of Directors would simply take their heads out of the sand and do a deeper dive into the advice being given to them by Jeff Jacobson (who just wants a bigger job) and its financial advisors (who just want a huge fee), then they would see that THERE ARE VIABLE ALTERNATIVES TO THE PROPOSED FUJI SCHEME," Icahn and Deason wrote. "Possibly the best alternative would be to consolidate with or sell to one of our competitors (or to a private equity firm who would optimize the business and return it to growth). …"
Xerox recently announced a deal to merge with Fujifilm and cede majority control of the U.S. company to the acquirer. Under the proposal, Xerox shareholders would receive cash dividends totaling about $2.5 billion. The two companies already operate a joint venture.
Icahn and Deason, who own a collective 15% of Xerox, say it's not too late to circumvent the joint venture agreement and suggest that Fujifilm is seeking to eliminate the voice and influence of Xerox's board, of which the pair claims the Japanese company is "terrified."
The U.S. icon has undergone financial hardship in recent years, with revenue slipping 4.7% during the company's most recent fiscal year.
Still, Icahn believes the company is worth more than Fujifilm is willing to pay for it. He likened the value of the acquisition to giving Xerox away "for nothing more than a bowl of porridge."
In a statement to Reuters, Xerox rejected the activist investors' proposal, saying: "Carl Icahn and Darwin Deason's letter is consistent with their misguided campaign to undermine Xerox's combination with Fuji Xerox."
On Tuesday, shares of Xerox rose more than 1.5%.