Icahn, Blackstone Make 'Superior' Takeover Bids for Dell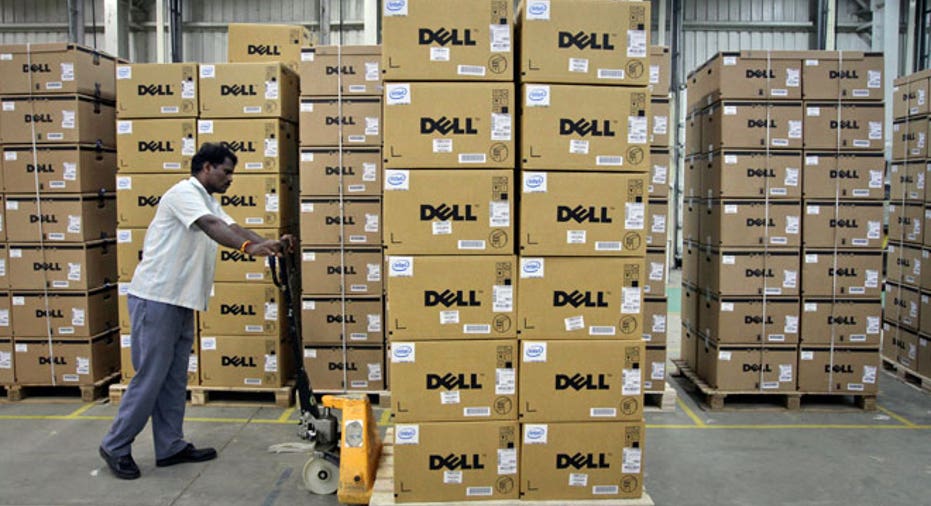 A bidding war official ramped up on Monday when Dell (NASDAQ:DELL) confirmed that it received two more takeover bids during its go-shop period that compete with an earlier $24.4 billion take-private bid by founder Michael Dell and equity firm Silver Lake.
The Round Rock, Texas-based PC maker said its special committee has determined that both proposals, one by Blackstone (NYSE:BX) and the other by billionaire investor Carl Icahn, could "reasonably be expected to result in superior proposals" as defined under its existing merger agreement.
Shares of Dell climbed some 3.5% premarket to $14.53.
The committee intends to continue negotiations with both and said it will terminate the agreement with Michael Dell should it find one of the alternatives superior. The 45-day go-shop period expired on Friday.
"We intend to work diligently with all three potential acquirers to ensure the best possible outcome for Dell shareholders, whichever transaction that may be," Chairman of Dell's Special Committee, Alex Mandl, said in a statement.
The tech giant said its chief executive has expressed willingness to work with the third parties to discuss potential superior alternatives to his February bid with Silver Lake, which is valued at $13.65 a share in cash, a premium of 37% to Dell's average price for the 90 days before rumors of the transaction first surfaced.
Blackstone, which in a statement said it sees "significant upside in the Dell businesses," offered $14.25 a share for Dell and said it would keep Dell as a public company trading on the Nasdaq.
New York-based Blackstone said it would fund the transaction using a combination of equity and debt and is "highly confident" that financing can be arranged. It is currently working with Morgan Stanley (NYSE:MS) as its lead debt financing source.
Blackstone says it has already held discussions with some of Dell's largest shareholders and anticipates inviting some of them, as well as other strategic and financial partners, to participate in the transaction.
Meanwhile, Icahn Enterprises, which together with its affiliates owns 80 million shares of Dell, has offered $15 a share to buy the remaining outstanding shares it does not already own, representing an aggregate value of more than $15 billion in cash.
Icahn said it believes T. Rowe Price and Southeastern Asset Management, which together own nearly 230 million shares of Dell, as well as other major shareholders that have opposed Dell's earlier take-private offer, would vote in favor of the Icahn deal should they have the opportunity.
If all existing shareholders elect to receive cash, Icahn estimates that 58.1% of the currently outstanding Dell shares would be subject to the takeover and following the completion, Icahn and its affiliates would own 24.1% of Dell. It would expect the deal to close in July 2013.