IBM's Gloomy Forecast Weighs Down Shares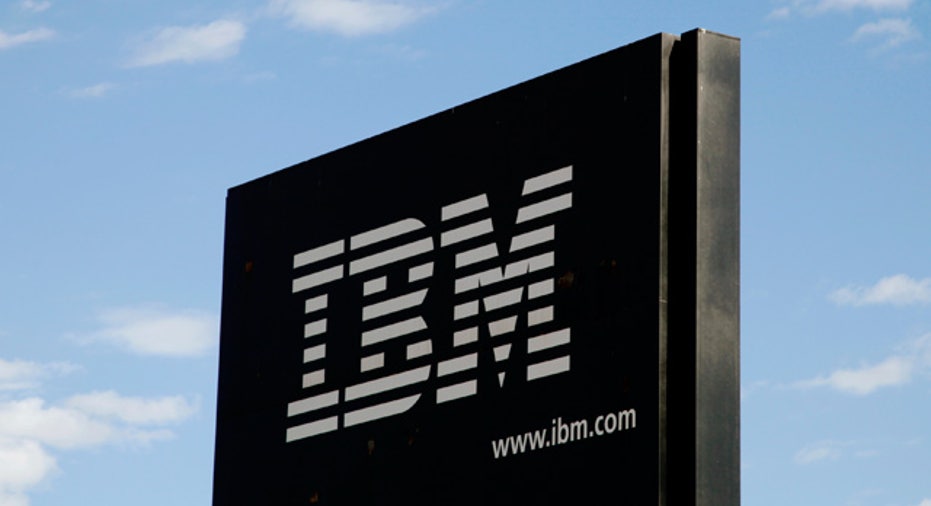 International Business Machines' shares looked set to touch a five-year low on Wednesday, a day after the company forecast weak earnings, underscoring challenges in its software business as it transitions to new growth areas.
The company's shares were down 6.3 percent at $122.55 in premarket trading.
At least eight brokerages lowered their price target on the stock.
IBM forecast 2016 adjusted earnings of "at least" $13.50 per share, missing the average analyst estimate of $15 per share, and reported a drop in revenue for the fifteenth straight quarter.
While a strong dollar reduced IBM's profit by $300 million in the fourth quarter and is expected to lower 2016 pre-tax profit by $1.3 billion, weakness in its software division remains a key concern.
Revenue at IBM's software business, which accounts for more than a quarter of the company's revenue, fell about 11 percent to $6.78 billion in the fourth quarter.
"We continue to think that the software segment represents the largest risk to ongoing top- and bottom-line financial performance, and thus also IBM shares," BMO Capital Markets analysts wrote in a note to clients.
The brokerage cut its price target on the stock to $135 from $155 and reaffirmed its "market perform" rating.
IBM has been restructuring its business to focus on high-margin products such as cloud, mobile security and big data, but has failed to make up the shortfall with newer initiatives.
"IBM Software is negatively impacted by two main factors in our view: ongoing transition to Cloud, product cycle less dynamic than major competitors (Oracle <ORCL.N>, Microsoft <MSFT.O> and SAP <SAPG.DE>)," Societe Generale analysts said.
The brokerage cut its price target to $120 from $140 and reiterated its "sell" rating.
Up to Tuesday's close, IBM stock lost 40 percent of its market value since touching a record-high of $215.90 in 2013.
(Reporting by Supantha Mukherjee in Bengaluru; Editing by Saumyadeb Chakrabarty)