IBM's Cloud Strategy: 3 Things You Need to Know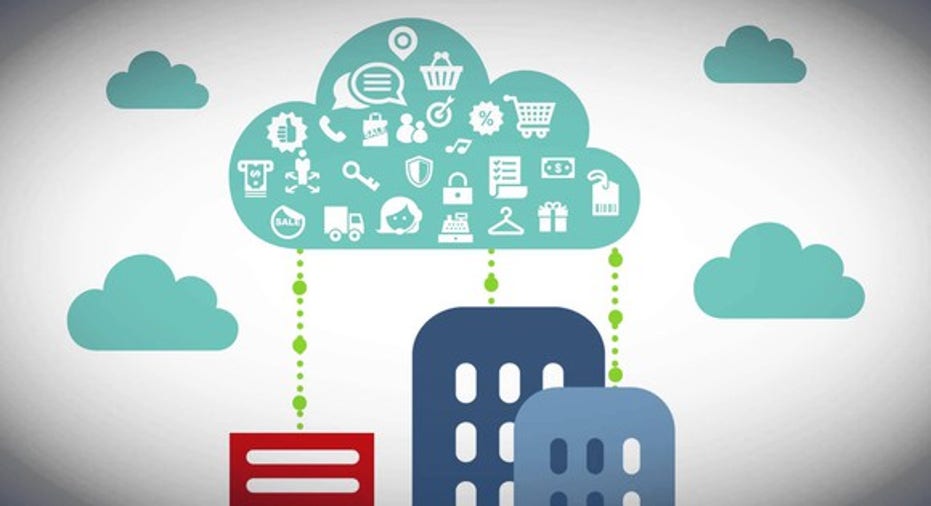 Image source: IBM.
The rise of cloud computing has upended business models and forced many technology companies to make major changes. International Business Machines is one such company. The IT giant has been investing heavily in cloud computing over the past few years. The 2013 acquisition of cloud infrastructure company SoftLayer gave IBM the foundation on which to build its cloud platform, and a slew of additional acquisitions since then have fleshed out the company's cloud offerings.
I think that many investors misunderstand IBM's cloud strategy. While Amazon's AWS gets a lot of attention for its massive scale, IBM is going in a different direction. At a recent conference held by Bank of America, Robert LeBlanc, IBM's senior vice president in charge of the cloud business, discussed at length the company's strategy. Here are three things LeBlanc said that investors need to know.
Being big isn't that important
Amazon is by far the largest player in the infrastructure-as-a-service market, dwarfing all of its competitors, including IBM. AWS is close to reaching a $10 billion annual revenue run rate, while IBM aims for SoftLayer to generate $1 billion of revenue this year. It's unlikely that IBM will ever be able to catch up with Amazon, but LeBlanc insists that size doesn't matter all that much:
AWS, being so much bigger than its competitors, may get better prices on components, but from the perspective of the customer, size only matters up to a point. As long as a cloud infrastructure provider is large enough to handle a client's workload, choosing a larger provider carries no direct benefit. Amazon has aggressively cut its cloud pricing over the years, but smaller competitors like Microsoft have promised to match those cuts. Comparing prices is not exactly straightforward, but it doesn't appear as though AWS has a clear pricing advantage, at least on average.
The cloud infrastructure business is unlikely to be completely dominated by one company. IBM's SoftLayer is a small player relative to Amazon, but it's large enough to successfully drive the rest of IBM's cloud business.
It's all about services
Cloud infrastructure is the most commoditized portion of the cloud computing market, and for IBM, it's a necessary component to its cloud strategy. IBM's real focus, though, is on providing high-value services built on top of its infrastructure. LeBlanc explains: "So the infrastructure is very much required to get there and it's the value services you can build on top like Cognitive and IoT and blockchain and others that really start to bring the value to the client. And that's where a lot of clients are willing to invest, because they know that that's where ultimately they need to get to."
Through Bluemix, the company's platform-as-a-service powered by SoftLayer, IBM offers a wide variety of cloud services, like Watson and other analytics solutions. The company's vast services business is also shifting toward the cloud, helping enterprise clients transition to and manage their cloud infrastructures.
IBM's general strategy is to focus on areas where the company can differentiate itself and build a durable competitive advantage. Competing on price in the cloud infrastructure market doesn't make much sense for IBM.
Owning the stack
SoftLayer still runs mostly on x86 processors, but IBM has begun adding its own Power processors as well. Power is designed for workloads that are highly parallelizable, making IBM's processors extremely efficient for certain types of tasks. The cloud can be viewed in layers: There's the underlying hardware, the cloud platform that runs on top of it, and the software that clients ultimate use. IBM is unique in that it's involved in each layer, which can be a major benefit, according to LeBlanc: "So having an understanding all the way down to the silicon enables us to build a fully integrated stack. And then [you] can have the right level of optimization and performance to really meet the needs of some of these large workloads that clients more and more are going to have running on the cloud."
Further, LeBlanc points out that different workloads require different optimizations. Analytics, for example, is very different from a mobile application backend. Being able to optimize for a specific workload at all levels is a point of differentiation for IBM.
Cloud computing, while far more mainstream today than it was five years ago, is still in its early stages. IBM was not a first mover in this space, and it will never be the largest cloud infrastructure provider. But IBM has adopted a strategy that makes sense given the strengths of the company.
The article IBM's Cloud Strategy: 3 Things You Need to Know originally appeared on Fool.com.
Timothy Green owns shares of International Business Machines. The Motley Fool owns shares of and recommends Amazon.com. The Motley Fool owns shares of Microsoft. The Motley Fool recommends Bank of America. Try any of our Foolish newsletter services free for 30 days. We Fools may not all hold the same opinions, but we all believe that considering a diverse range of insights makes us better investors. The Motley Fool has a disclosure policy.
Copyright 1995 - 2016 The Motley Fool, LLC. All rights reserved. The Motley Fool has a disclosure policy.