IBM Scores Server Chip Coup at Google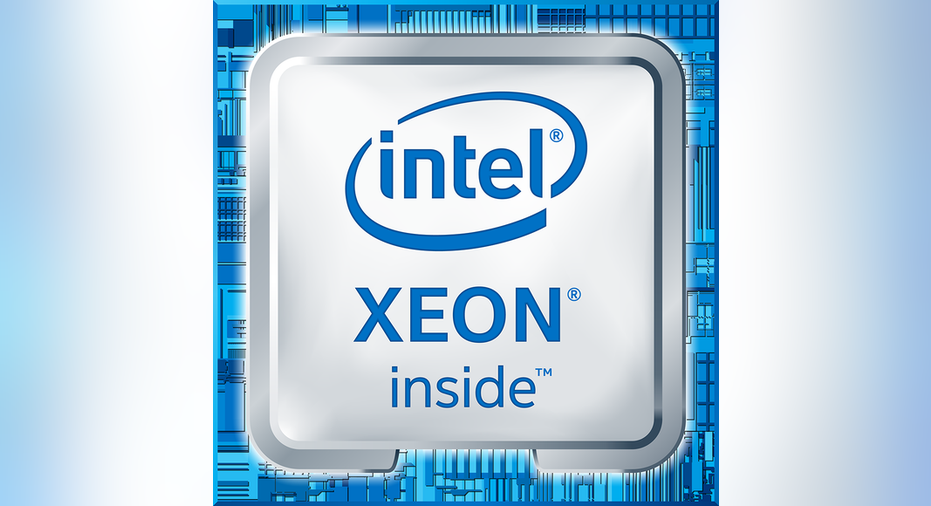 Image source: Google.
The server CPU market is currently dominated by Intel . The company has a market share close to 100%, and for large cloud companies that are building out massive data centers, like Alphabet's Google, Intel has been the only viable option for years. During 2015, Intel's data center segment enjoyed an operating margin of 50.4%.
Talk of ARM server chips has been around for years, but as I've been saying for quite some time, International Business Machines may be the biggest threat to Intel's server chip empire. IBM launched the OpenPOWER foundation in 2013 along with companies like Google in an effort to open up the POWER architecture and build an ecosystem around its chips. The initiative now has over 150 member companies, all working to make POWER a viable alternative to Intel.
These efforts over the past few years appear to finally be paying off. On April 6, Google announced that it was co-developing an open server architecture based on IBM's upcoming POWER9 processors with fellow cloud computing company Rackspace. POWER is now completely supported across Google's toolchain, allowing Google's data centers to mix and match Intel's x86 and IBM's POWER processors.
POWER9 isn't due until 2017, but Intel should certainly be concerned.
What it means for IBM
Image source: IBM.
Prior to OpenPOWER, the only way to get a POWER system was by buying it directly through IBM. This business model doesn't work well in a world where companies like Google are designing and building their own server hardware to meet specific needs. Given how uncompetitive chips from Advanced Micro Devices have been over the past few years, Intel's chips were the only viable option.
OpenPOWER changed things, allowing third-party companies to sell POWER systems, as well as design and sell custom POWER chips. IBM's POWER8 processor included a technology called CAPI, which allows accelerators from OpenPOWER member companies like NVIDIA and Xilinx to directly access system memory, boosting performance compared to a typical setup. IBM and NVIDIA won a deal with the U.S. Department of Energy in 2014 to build two new supercomputers built around POWER9 chips and NVIDIA's next-gen GPUs. The win was no doubt due to the newfound openness of the POWER architecture, which allows NVIDIA's GPUs to accelerate workloads dramatically.
IBM's POWER chips are best suited for big data applications that are highly parallel, so any market share that the company can win is limited to only the portion of the server CPU market where using POWER chips makes sense. IBM has stated that its goal is to capture 10% to 20% of the hyperscale data center and high-performance computing markets, up from basically zero today. Google's plan to design a POWER9 server architecture, and its push to support POWER processors across its toolchain, is the biggest step so far for the OpenPOWER initiative.
What it means for Intel
Image source: Intel.
If something can't go on forever, it won't, to paraphrase the late Herbert Stein. Intel maintaining a near-monopoly of the server chip market seems very unlikely in the long run, given the enormous amount of money cloud companies like Google spend on server chips each year. There's a major incentive for an alternative to emerge, especially considering Intel's lush margins. IBM's OpenPOWER is a threat in the high-end portion of the market, while ARM server chips will eventually be a threat in the low-end portion of the market. AMD may even launch a respectable product with its upcoming Zen CPUs.
With the PC market continuing to slump, and with Intel's mobile business still struggling, the data center segment has been a consistent source of growth for the company. But I seriously doubt that the ultra-high margins that Intel currently enjoys are sustainable. Intel has faced no serious competition in the server chip market for years, but that won't remain true for long.
Google may, at least in part, be using the threat of adding POWER chips to its data centers as a bargaining chip to get lower prices from Intel. But this would have the same effect of pushing Intel's data center profitability down. Either way, I don't see how the bonanza in Intel's data center segment can go on for much longer. That's not to say that Intel's data center segment won't continue to generate hefty profits. But I suspect the segment's margins will eventually fall back to earth.
OpenPOWER has been slowly building up momentum since its founding, and with Google now building a server architecture based on POWER9, and touting its desire to support different CPU architectures in its data centers, the initiative may be reaching critical mass. The days of having no option in the data center other than Intel look to be numbered.
The article IBM Scores Server Chip Coup at Google originally appeared on Fool.com.
Suzanne Frey, an executive at Alphabet, is a member of The Motley Fool's board of directors. Timothy Green owns shares of International Business Machines. The Motley Fool owns shares of and recommends Alphabet (A shares) and Alphabet (C shares). The Motley Fool recommends Intel, Nvidia, and Rackspace Hosting. Try any of our Foolish newsletter services free for 30 days. We Fools may not all hold the same opinions, but we all believe that considering a diverse range of insights makes us better investors. The Motley Fool has a disclosure policy.
Copyright 1995 - 2016 The Motley Fool, LLC. All rights reserved. The Motley Fool has a disclosure policy.