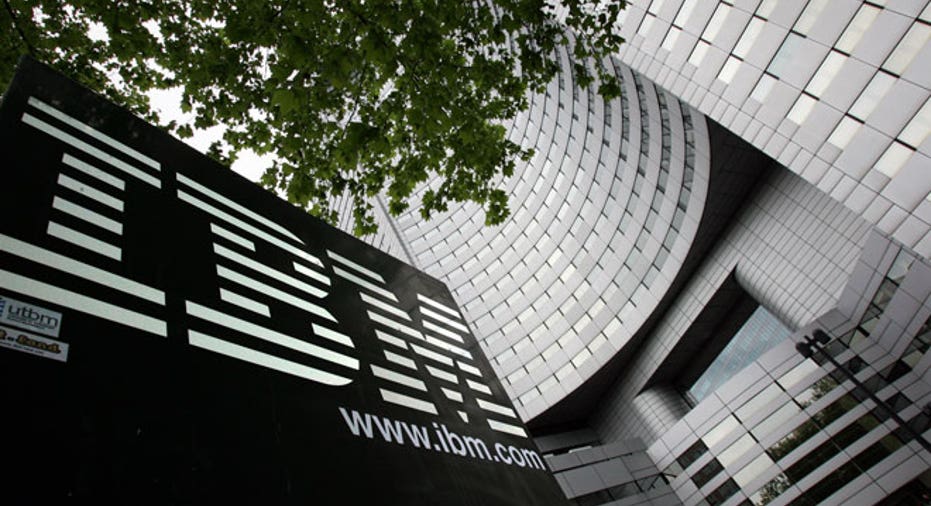 Shares of tech bellwether International Business Machine (NYSE:IBM) fell more than 6.5% on Friday after a disappointing earnings report, weighing down the Dow Jones Industrial Average.
Shares of IBM, widely watched as a gauge of corporate and government spending on technology consulting services, were down $13.79, or 6.66%, at $193.36 in early trading on the New York Stock Exchange.
The Dow was down 60.74, or 0.4%, at 14,476.40. Take away IBM's downdraft and the Dow would be more than 100 points higher.
After the markets closed Thursday, IBM reported first-quarter earnings that fell 1.1% on declines in services and hardware sales.
For the latest quarter, IBM reported net income of $3.03 billion, or $2.70 a share, down from $3.07 billion, or $2.61 a share, in 2012. Operating earnings rose to $3 a share from $2.78.
Revenue dipped 5.1% to $23.41 billion, or 3% when adjusted for currency fluctuations.
Analysts had forecast earnings of $3.05 a share and revenue of $24.62 billion.
IBM's revenue has been down in recent quarters, weakened by softer spending by corporations and governments due to the wobbly U.S. economy. The tech giant has attempted to counter that decline in spending through cost-cutting measures and by pushing higher profit margin services.