IBM CEO Rometty Getting $4.5M Bonus for 2015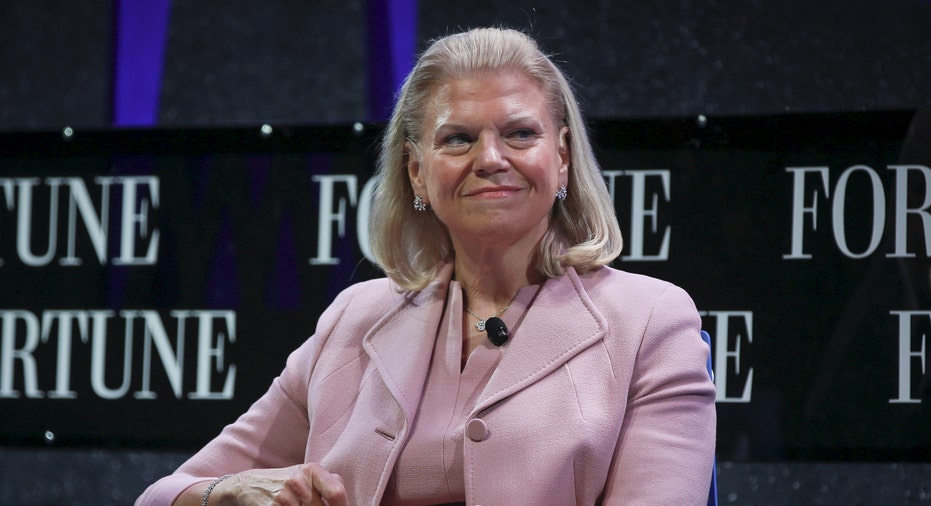 International Business Machines CEO Virginia Rometty is getting a $4.5 million performance bonus for 2015, despite the computer maker's ongoing financial struggles.
Ms. Rometty's total earnings for the year won't be clear until IBM discloses the value of certain equity grants, but her bonus was $900,000 more than the $3.6 million she earned last year. The IBM CEO's base pay for 2016 remains unchanged at $1.6 million, with $13.3 million in long-term incentive stock awards, the company said Thursday in a filing with the Securities and Exchange Commission.
Revenues at IBM have dropped for 15 straight quarters and the company has lowered profit expectations three times since late 2014. IBM shares declined more than 15% in 2015.
IBM has struggled as the company's core hardware, software, and services businesses have shrunk in the face of a changing climate in corporate IT. Since taking the helm in early 2012, Ms. Rometty has focused on next-generation businesses, such as data analytics and security. She has also moved IBM out of its low-margin Intel-based server business and paid Globalfoundries Inc. $1.5 billion to take over its money-losing semiconductor operations.
On a call with analysts last week, IBM CFO Martin Schroeter lowered the company's profit guidance for 2016, but said the company was "pleased with the progress that we made again this year in the transformation of our business."
To analysts and shareholders, however, IBM's slide cannot stop quickly enough. In a research note last week, Sanford Bernstein & Co. analyst Toni Sacconaghi noted, "the company's tone on its conference call was surprisingly (perhaps worrisomely) upbeat."
Last year, IBM awarded Rometty a $3.6 million bonus and a 6.7% raise in base compensation. That boosted her total compensation by 38.5% to $19.3 million, despite a 12.4% drop in shareholder return.
In 2013, Ms. Rometty and other senior managers at IBM chose to forego their annual bonus because of the company's poor performance.
Write to Robert McMillan at Robert.Mcmillan@wsj.com