I Was Wrong About T-Mobile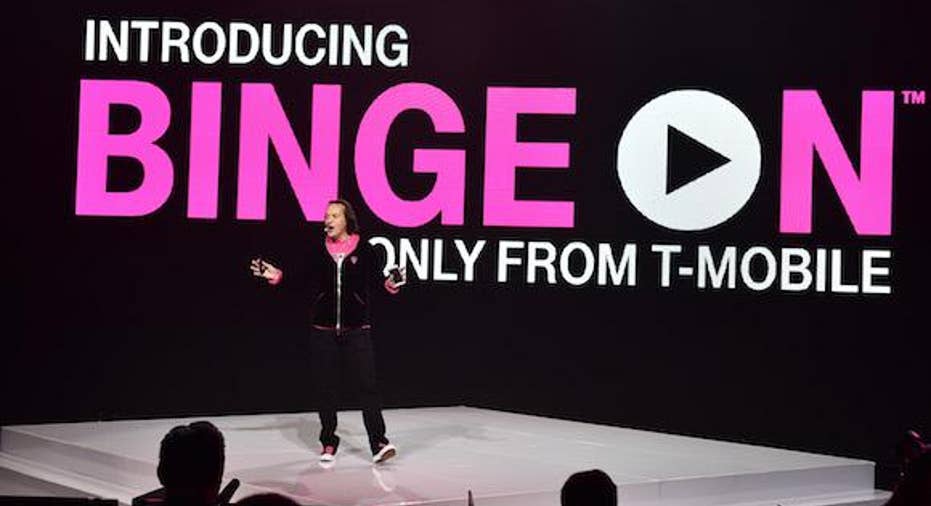 Image source: T-Mobile.
I have a confession to make: I was wrong about T-Mobilenot being able give away lots of freebiesandgrow revenue at the same time. At least, I'm wrong about it right now, and for the foreseeable future.
Back in January, I wrote an article questioning that T-Mobile would be able grow its customers at the astonishing rate it has in the past without significantly hurting revenue growth or pushing down average revenue per user (ARPU).
Here are two quotes from my previous article:
And I concluded the article with:
But T-Mobile proved me wrong on both counts in its Q1 2016 earnings report.
The nation's third-largest carrier amassed 2.2 million net customer adds in the quarter. That marks 12 consecutive quarters of more than 1 million net adds for the carrier.
And remember that all that growth comes at the expense of its competitors. The carrier said 80% of the carrier's imported customers come from Verizon Communications and AT&T .
And then there's the company's financials. T-Mobile was able to increase revenue more than 10% year over year to $8.6 billion,and service revenue increased to $6.6 billion, up 13% year over year.
I was previously skeptical about T-Mobile's ARPU growth, and in fact, itdid fall slightly from $46.43 in Q1 2015 to $46.21 in Q1 2016. But the 0.5% change is clearly flat on a year-over-year basis -- and not all that troubling at this point. Average revenue per user fell on a sequential basis, but T-Mobile said that's because of the "non-cash net revenue deferral related to Data Stash," and the number was relatively stable on both a sequential and year-over-year basis when excluded.
Meanwhile, T-Mobile eked out a 1.6% average billing per user (ABPU) increase year over year.
The company also increased its full-year adjusted EBITDA to be in the range of $9.7 to $10.2 billion, up from the previous guidance of $9.1 to $9.7 billion.
The conclusion So, it would appear T-Mobile can, at least in the first quarter of 2016, keep its customer acquisition party raging by giving away freebies like Music Freedom, Data Stash, Binge On, etc.,and increase revenue growthat the same time.
As analysts at MoffettNathanson noted --reported by FierceWireless -- "A return to positive growth, even ifminuscule, goes a long way toward refuting the premise that T-Mobile isexcessively discounting."
I'll continue to watch how additional UnCarrier services impact the wireless provider, but if T-Mobile can continue to make impressive customer gains and maintain (or increase) ARPU, then the company may keep proving all of us skeptics wrong.
The article I Was Wrong About T-Mobile originally appeared on Fool.com.
Chris Neiger has no position in any stocks mentioned. The Motley Fool owns shares of and recommends Verizon Communications. Try any of our Foolish newsletter services free for 30 days. We Fools may not all hold the same opinions, but we all believe that considering a diverse range of insights makes us better investors. The Motley Fool has a disclosure policy.
Copyright 1995 - 2016 The Motley Fool, LLC. All rights reserved. The Motley Fool has a disclosure policy.