I Still Can't Believe Under Armour, Inc. Spent $710 Million on Connected Fitness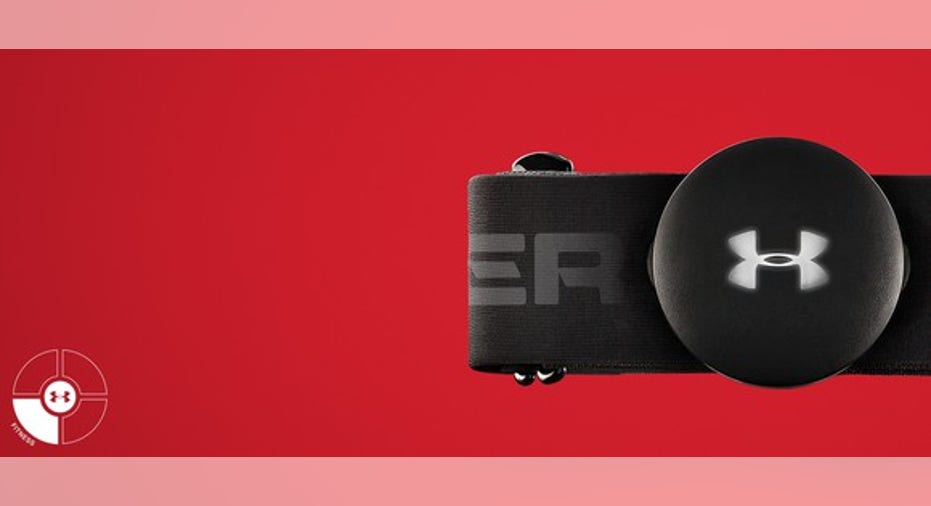 Under Armour, Inc.(NYSE: UA) (NYSE: UAA) has done something no other company has done in the past generation: Present a credible threat toNike(NYSE: NKE) andAdidas(ETR: ADS).
Since its founding in 1996, Under Armour has grown dramatically to become the #2 sportswear brand in the U.S., surpassing Adidas. The company was worth more than $20 billion before its recent troubles, and a major reason for its success has been its focus on innovation and technology with its compression t-shirt and other similar performance-enhancing products.
But there's one area where the company seems to have gotten off track. Through a series of acquisitions in recent years, Under Armour has spent more than $700 million on connected-fitness companies such as MapMyFitness and Endomondo.
CEO Kevin Plank has been focused on gaining an advantage through connected fitness and other types of technology that measure athlete performance. Plank has bet big on Connected Fitness, saying it will "fundamentally affect global health",and he predicts there will be 50 billion retail items with connected chips in them by 2020.
The key purchases Under Armour has made in the Connected Fitness arena are:
$150 million for MapMyFitness in 2013
$85 million for Endomondo and $475 million for MyFitnessPal, both in 2015.
MapMyFitness owns several sites in its brand family, including MapMyRun, which allow users to record and measure runs that they've taken or even find suggestions in new places. Endomondo, similarly, allows users to map, record, and share their workouts, while MyFitnessPal is "the leading free resource for achieving and maintaining health and fitness goals" with nutritional information and caloric data on exercises.
Show me the money
Under Armour's argument for those acquisitions is simple enough. It wants to build a community of athletes so it can track how they use their products, and eventually use those platforms to sell connected gear. For instance, the UA Health Box retails for up to $400, and comes with a fitness wristband, heart-rate chest monitor, and a smart scale. Under Armour has also equipped some shoes and other gear to work with its Record app to record runs and other workouts.
Image source: Under Armour.
Those innovations seem like smart plays to woo committed athletes, but the numbers so far have not been impressive. Last year, the connected fitness segment contributed just $80.4 million in revenue -- up 50% from the year before, but growth slowed to 7.6% in the fourth quarter. The Health Box is also selling for less than $200 on some platforms, indicating overstocking.
The company's overall performance has taken a nosedive along with the stock, which has lost more than 50% of its value over the last year. Revenue growth slowed dramatically in the recent quarter and is expected to remain in the low double digits this year, while earnings are projected to fall. Under Armour is stepping up its investments in marketing, international, and innovation, but that may be the best argument for holding back with connected fitness.
The market for such a family of products is questionable, too -- wearable maker Fitbit(NYSE: FIT) has had a rough go of it, with revenue declining by double digits in the key holiday quarter.
The biggest market opportunity for Under Armour remains footwear, which is much larger than apparel, but also driven by fashion more so than performance. The classic Adidas Superstar, for example, was the top-selling sneaker in the US last year. While it would be unwise for Under Armour to chase that trend, it may need to focus more on fashion rather than areas like connected fitness in order to bring a new type of customer.
For now, it's hard to justify the $710 million price tag for a trio of companies that have done little to solve Under Armour's current problems.
10 stocks we like better than Under Armour (A Shares)When investing geniuses David and Tom Gardner have a stock tip, it can pay to listen. After all, the newsletter they have run for over a decade, Motley Fool Stock Advisor, has tripled the market.*
David and Tom just revealed what they believe are the 10 best stocks for investors to buy right now... and Under Armour (A Shares) wasn't one of them! That's right -- they think these 10 stocks are even better buys.
Click here to learn about these picks!
*Stock Advisor returns as of April 3, 2017
Jeremy Bowman owns shares of Nike and Under Armour (C Shares). The Motley Fool owns shares of and recommends Fitbit, Nike, Under Armour (A Shares), and Under Armour (C Shares). The Motley Fool has a disclosure policy.