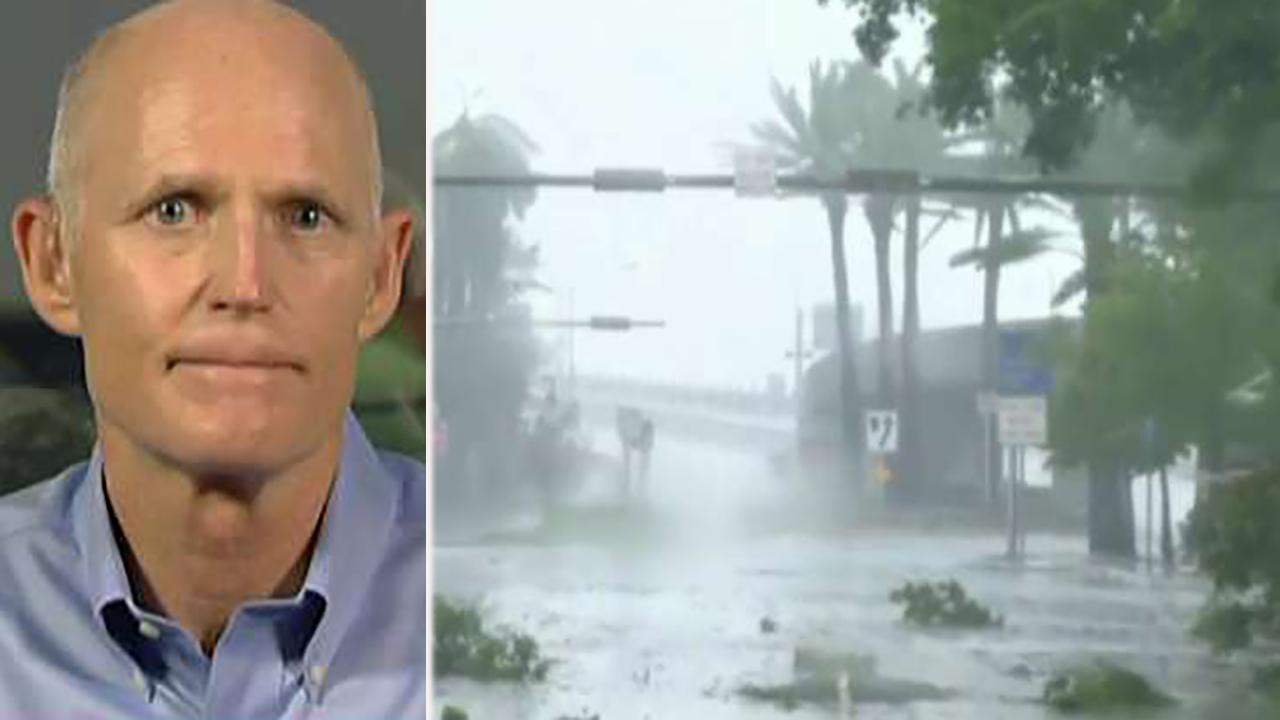 Florida Gov. Rick Scott pledged to do everything in his power to help the state recover from Hurricane Irma, the devastating storm that made landfall early Sunday morning, and warned residents who were unable to evacuate to listen to their local county officials in order to stay safe.
"We're going to do everything we can to take care of every person," Gov. Scott told Fox News' Shepard Smith. "We will not spare one expense."
The hurricane, which made landfall as a Category 4 storm, was downgraded to Category 3 at 2 p.m. Sunday. So far, it has flooded downtown Miami and is poised to hit the remainder of the peninsula by Sunday night.
The Republican governor said he's spoken with President Donald Trump, who said he's committed to doing whatever he can to aid the recovery process. On Twitter, Trump wrote that the U.S. Coast Guard, FEMA and all federal and state people were prepared to help.
"Here comes Irma," he wrote. "God bless everyone!"
It's been decades since Florida was hit by a hurricane with the magnitude to go through the whole peninsula, which has hindered preparation efforts, Scott said. Typically, the state can fortify one of its coasts -- but that hasn't been the case with Irma.
Mandatory evacuation orders issued encompassed more than six million people in the state. And for those unable to leave, there are 400 shelters currently open, Scott said.
"We're going to do everything we can to keep everybody safe, but it's going to be a lot of work," he said. "We're going to have a lot of rain. The storm surge is just devastating."