Hudson's Bay's new activist sees value in real estate not brands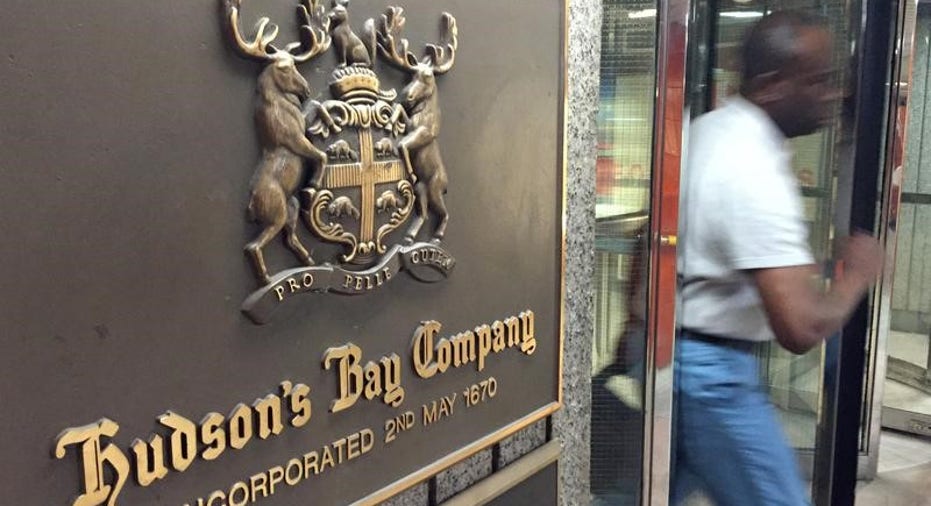 Hudson's Bay has found itself the target of activist pressure after failing in recent months to strike a deal with struggling U.S. department-store chains Neiman Marcus and Macy's (NYSE:M) to help better position the brands in a challenging retail environment.
On Monday, Land & Buildings Investment Management sent a letter to Hudson's Bay's board of directors, urging them to consider maximizing shareholder value by monetizing or repurposing its real estate portfolio or allowing management to take the Lord & Taylor and Saks Fifth Avenue operator private.
Land & Buildings argued the value of Hudson's Bay's real estate -- which the company itself once valued at 35 Canadian dollars per share – could be worth up to four times the current share price of 8.88 Canadian dollars, and implored the company to take a hard look at its properties, including the Saks Fifth Avenue flagship building across from Rockefeller Center in New York City.
"Is the best use of this location truly a department store? What about a hotel? Or office? Or boutique retail stores the likes of Apple and Gucci? Or an Internet retailer looking to go upscale through a bricks-and-mortar presence as Amazon appears to be doing with its purchase of Whole Foods," Land & Buildings wondered.
Earlier this month, after posting a first quarter net loss of $221 million and a 5.4% drop in same-store digital sales, Hudson's Bay launched what it called its transformation plan aimed at generating total annual cost savings of 350 million Canadian dollars by increasing focus on online channels, optimizing the in-store experience for customers, and eliminating 2,000 employees.
The strategic pivot comes amid upheaval in the retail sector as many giants in the industry battle against growing pressures of the consumer move to e-commerce shopping. This year alone, many brands including children's apparel retailer Gymboree, Payless ShoeSource, and the Limited have declared bankruptcy, while others like JCPenney (NYSE:JCP), Sears (NYSE:SHLD), and Macy's have announced layoffs and outlined strategic plans to adapt to changing consumer shopping preferences.
Hudson's Bay attempted to take advantage of the tumult to add to its portfolio of American brands, but talks with Macy's this year about a tie up never progressed and sources told the Wall Street Journal discussions with Neiman Marcus recently fell apart over price. Indeed, Neiman last week said any discussions about a takeover were terminated and it would remain a privately-held company.
"To date, the only result of these efforts has been the stock declining nearly 25% since the deal talks surfaced, and the company announcing last Thursday that it would be undertaking a massive $350 [Canadian] restructuring to realign its own business 'to get ahead of the changing retail landscape,'" Land & Buildings' founder and CEO Jonathan Litt said in his letter Monday.
While the activist, which holds a roughly 4.3% stake in Hudson's Bay, sees those efforts as positive for the overall business, it maintained the "next logical step" would be to aggressively redevelop the company's real estate – including "some of its irreplaceable crown jewel locations."
Responding to the letter, Hudson's Bay said it is reviewing the content and will respond "in due course."