HSBC Takes $2B Hit for U.S., UK Scandals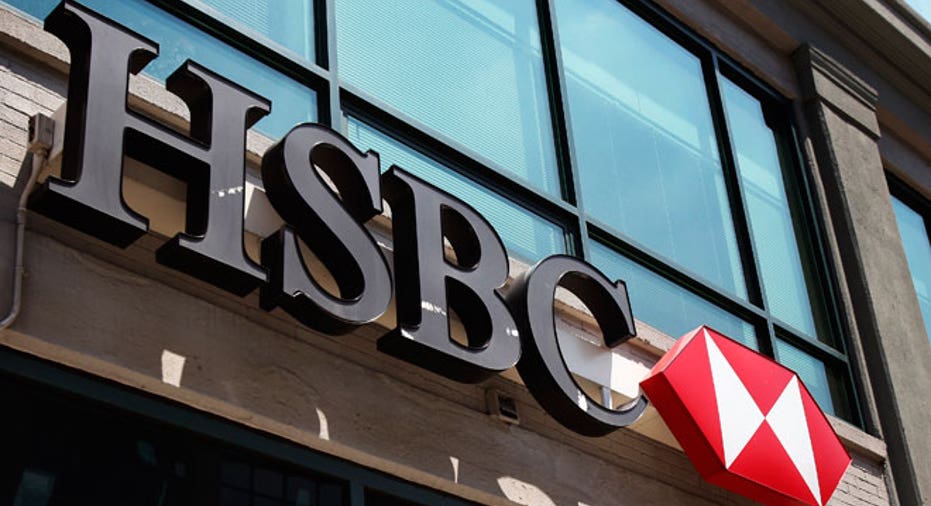 Revelations of lax anti-money laundering controls at HSBC are "shameful and embarrassing" for Europe's biggest bank, its boss said on Monday, and it may have to pay out well over $2 billion for the scandal and in compensation for UK mis-selling.
HSBC set aside $700 million to cover fines and other costs after a U.S. Senate report criticized it this month for letting clients shift funds from dangerous and secretive countries, notably Mexico.
Chief Executive Stuart Gulliver told reporters the ultimate cost could be "significantly higher".
"What happened in Mexico and the U.S. is shameful, it's embarrassing, it's very painful for all of us in the firm," he said on a conference call. "We need to execute on the compliance changes and then prove ourselves worthy and rebuild this over a number of years. There are no quick and easy fixes."
The Senate report criticized a "pervasively polluted" culture at the bank and said HSBC's Mexican operations had moved $7 billion into its U.S. operations between 2007 and 2008.
"The firm clearly lost its way in this regard and it's right that we apologise," said Gulliver. "Colleagues internally have been aware that this is the backdrop of why we had to change the firm."
The provision ate into first-half underlying profits, which fell 3 percent from a year earlier to $10.6 billion, excluding gains from assets sales and losses on the value of its own debt.
HSBC, which was formed in 1865 and operates in 84 countries, said a new streamlined and centralized structure set up by Gulliver has simplified the bank and made it easier to monitor and enforce standards and compliance.
But it also set aside another $1 billion to compensate British customers for mis-selling them loan insurance, and $237 million to cover payouts to small UK businesses wrongly sold complex interest rate hedging products.
HSBC is also one of more than a dozen banks under scrutiny in a global interest rate-rigging scandal that has rocked the sector and further damaged the reputation of bankers following criticism of their culture and standards.
"It's very unfortunate and deeply concerning that even the banks considered more secure such as HSBC are so seriously at risk," said a top 30 investor in HSBC.
"And the news is still coming out - we have yet to see the impact, if any, of the Libor investigation and HSBC's role in that. It's hard to see how much more bad news the markets can take," said the investor, who asked not to be named.
Shares in HSBC were up 1.9% to 541.3 pence at 1350 GMT, lagging a 2.8% rise in Europe's bank index.
SOFT CHINA LANDING
The bank said economic headwinds would persist and it expected the euro zone economy to contract in 2012, while the United States would achieve sub-par growth this year and next. China's economy should have a "soft landing" and grow 8 percent or more this year, it said.
U.S. and British authorities have fined fellow UK-based bank Barclays $453 million for manipulating Libor, a benchmark interest rate based on how much banks charge to lend to each other. More banks are expected to be drawn into the investigation into banks submitting false rates from which Libor is calculated daily.
Royal Bank of Scotland's CEO said it is one of the banks in the investigation, and Britain set out the terms on Monday for a reform of Libor, saying urgent change was required.
Thomson Reuters Corp is the British Bankers' Association's official agent for the daily calculation and publishing of Libor.
Gulliver said that as a contributor to Libor and its euro zone equivalent Euribor, HSBC was cooperating with regulators, but it was too early to say what the outcome would be or to estimate the potential cost for the bank. No - one at HSBC had been fired or suspended over any Libor issues, he said.
HSBC is in talks to settle the investigation into its U.S. anti-money laundering compliance with the U.S. Department of Justice and other regulators. "It may take several more months to come to fruition," Gulliver said.
The bank said it could clawback some past bonuses from staff involved in the problem, but declined to comment if that could include former Chief Executive Michael Geoghegan.
Gulliver is mid-way through a deep overhaul to cut costs, sell or shrink unprofitable businesses, and to direct investment to faster growing Asian markets.
It has cut 27,000 jobs since the start of 2011 and sold or closed 26 business in that time, including sales of its U.S. credit card businesses and half its U.S. branches.
HSBC has been running down its U.S. loan book for years, but said it was unlikely to be able to drain out surplus capital from its U.S. operations until "well into the future".
Gulliver said he was aware of the investigation into its U.S. compliance problems in 2010 before he took over, and that shaped some of his restructuring. This also includes centralising control functions over a bank that was unwieldy.
HSBC said it had increased its spending on compliance to more than $400 million last year, more than double its $200 million in 2010.
Behind the problems the bank had shown "a pretty good set of numbers" and quick execution on his strategy, said Gulliver.
The bank reported a statutory pretax profit of $12.7 billion for the six months to the end of June, up 11% on the year and above an average analyst forecast of $12.5 billion, according to a poll by the company.
Its investment bank's profit rose 5% on the year to $5 billion, faring better than rivals in a tough market where activity has been hit by the euro zone crisis.
Costs represented 57.5% of income, similar to the past year and above Gulliver's 52% target.