HSBC Swings to Loss; Subject of SEC Investigation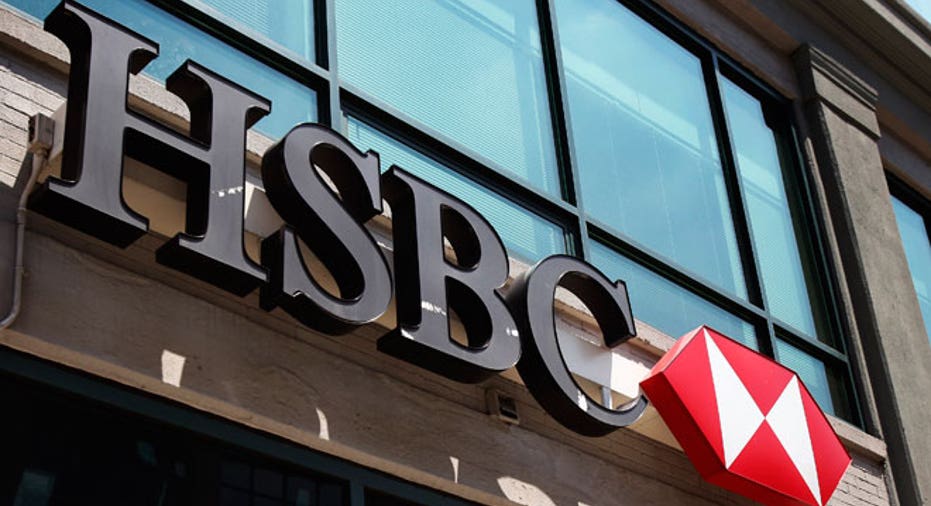 HSBC Holdings  said it swung to a fiscal fourth-quarter loss from a year-earlier profit, due to sagging lending revenue and increased loan-impairment charges.
The bank, which last week said it would keep its headquarters in London, said its fourth-quarter loss was US$1.33 billion, compared with a year-earlier profit of $511 million, dragged down by bad loans in North America and losses from hedging, according to a spokesman for the bank.
The bank also said it is the subject of an investigation by the U.S. Securities and Exchange Commission into its hiring practices.
HSBC said the SEC is examining its hiring of candidates "referred by or related to government officials or employees of state-owned enterprises" in the Asia-Pacific region. HSBC said it is cooperating with the investigation and said it couldn't predict the timing or impact on the bank, though the latter "could be significant."
Shares of HSBC were recently down about 3% in Hong Kong trading.
HSBC on Monday said Asia would remain the focus for the bank's growth, echoing a statement it made last week when the bank announced it would stay put in London and not move to Hong Kong.
For the full year, the bank said net profit fell slightly to about $13.5 billion, while revenue dropped to $59.8 billion. Pretax profit rose 1% to nearly $18.9 billion.
The year was marked by "seismic shifts in global economic conditions, most notably the continuation of a sharp decline in commodity and oil prices, in part attributable to growing concerns over China's slowing economic growth," Chairman Douglas Flint said.
Lending also declined. Net interest income in the fourth quarter dropped fell 5.7% from a year earlier to nearly $8.1 billion.
Loan impairment charges jumped to $1.65 billion in the fourth quarter from $1.01 billion a year earlier, led by those in North America, which increased by $365 million.
HSBC announced a fourth-quarter dividend of 20 cents a share and a full-year dividend of 51 cents a share, up from 19 cents and 50 cents a share for the corresponding year-earlier periods.
HSBC under Chief Executive Stuart Gulliver has been trying to improve returns by pulling out of countries and exiting low-earning businesses. Not all the disposals have gone to plan, though. On Monday, it said it would abandon a plan to sell its Turkish bank and will instead seek restructure it after receiving a number of offers that weren't "deemed to be in the best interest of shareholders," Mr. Gulliver said.
Julie Steinberg in Hong Kong contributed to this article.
Write to Margot Patrick at margot.patrick@wsj.com and Anjie Zheng at Anjie.Zheng@wsj.com