Howard Stern Staying at Sirius XM Another Five Years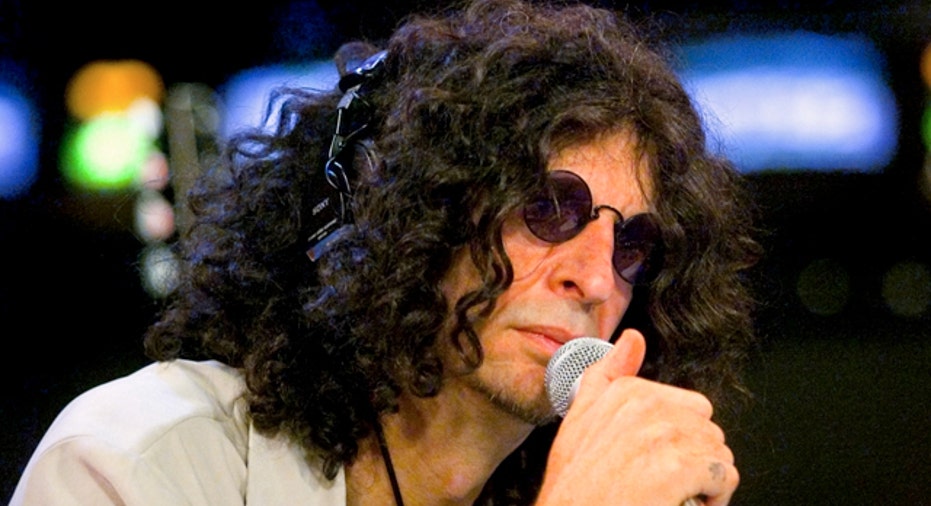 Shock jock Howard Stern announced on his radio show Thursday that he will stay at Sirius XM (NASDAQ:SIRI), sparking an 8% rally in the satellite radio company's share price.
Stern, 56, said he will remain with Sirius for another five years. He also told his listeners he never had "heavy discussions" about moving to Apple's (NASDAQ:AAPL) iTunes.
It's not clear if he took a pay cut from his current contract that was worth $500 million over five years, but many analysts predicted he would have to take less money because his options for a new landing spot were somewhat limited.
"On my first day in satellite radio SIRIUS had approximately 600,000 subscribers. Today, the two companies have 20 million; and, in my view, we have just scratched the surface of how many people will get on board," Stern said in a statement.
Stern's original contract with Sirius was signed back in 2005 before the company merged with then-rival XM.
Under the terms of the new contract, Sirius said it will now have the right to transmit Stern's exclusive programming to mobile devices.
"Howard is a great talent and we are thrilled that he will continue to provoke, engage and entertain on SIRIUS XM. Our agreement is good news on all fronts – it is good for SIRIUS XM subscribers and good for SIRIUS XM stockholders," Sirius CEO Mel Karmazin said in a statement.
Stern said his show's cast and crew haven't resigned with Sirius yet, but that he expects most of them will.
Sirius's shareholders cheered the announcement, bidding the company's stock up 8% to $1.42 ahead of Thursday's open. While well off its historic highs of more than $60 a share, Sirius has surged more than 120% year-to-date.