How Will the Latest Government Lawsuit Affect Bank of America?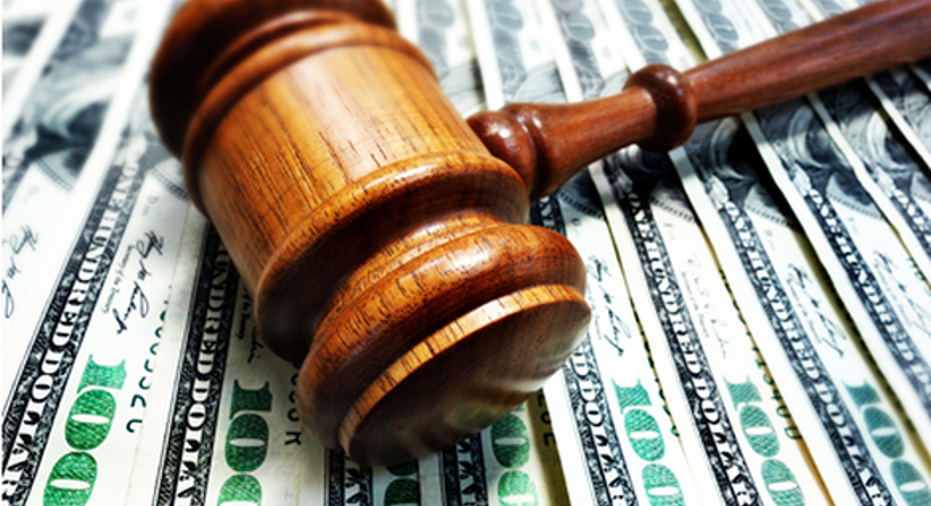 Lawsuits ain't cheap. Image source: iStock/Thinkstock.
One of the main bank regulators in Washington, D.C. thinks Bank of America (NYSE: BAC) owes it some money, and it's filing a lawsuit to get it.
FDIC sues Bank of America
The Federal Deposit Insurance Corporation filed a complaint in federal court on Monday against Bank of America, alleging that the bank improperly accounted for counterparty risk. By doing so, the FDIC claims that Bank of America was able to reduce the premiums it pays for deposit insurance.
This isn't a nominal issue. The total amount owed by Bank of America, according to the FDIC, is $1 billion. However, the regulatory body is asking for only $542 million in its lawsuit.
According to Bank of America, "The amount in question, derived from a technical disagreement about a calculation from several years ago regarding a rule that has had changing provisions over time, comprises a fraction of what we annually pay to the FDIC."
Deja vu all over again?
For many Bank of America investors, this is like deja vu all over again. It took seven years in the wake of the financial crisis for the North Carolina-based bank to put dozens of multibillion-dollar lawsuits to rest.
All told, Bank of America has spent $64 billion on legal-related expenses since the crisis, equating to roughly a third of the $191 billion in total crisis-related costs incurred by the bank.
Data source: Bank of America. Chart by author.
Things took a turn for the better in 2015, the year Bank of America finished retreating and retrenching from the financial crisis. The last of the large legal settlements and cases had been resolved. It had cut its core expense base by upwards of $15 billion a year. And its profitability improved markedly, as did the consistency of its earnings.
Fast-forward to today, and Bank of America is primed to see its earnings grow from both higher interest rates and, if the incoming presidential administration follows through on campaign promises, deregulation.
Is the suit material?
With this as a backdrop, how should investors view the latest news of the FDIC's suit? Is this a harbinger of things to come or a one-off, immaterial development?
It's my opinion that the FDIC's lawsuit doesn't change the investment thesis on Bank of America's stock. It's not good, as Bank of America could use every last dollar possible to hit the bottom line. But it's also far from existential.
The damages sought in the case equate to around 11% or so of Bank of America's quarterly earnings. Moreover, according to Keefe, Bruyette, & Woods, it would reduce Bank of America's tangible book value for the current year by only $0.04, or 0.2%.
It'd be naive to say that investors shouldn't care about these things, as they do affect short-term profitability. However, the impact is likely to be so insignificant over the long term that it should be viewed as a minor and temporary setback for Bank of America.
10 stocks we like better than Bank of America When investing geniuses David and Tom Gardner have a stock tip, it can pay to listen. After all, the newsletter they have run for over a decade, Motley Fool Stock Advisor, has tripled the market.*
David and Tom just revealed what they believe are the 10 best stocks for investors to buy right now... and Bank of America wasn't one of them! That's right -- they think these 10 stocks are even better buys.
Click here to learn about these picks!
*Stock Advisor returns as of January 4, 2017
John Maxfield owns shares of Bank of America. The Motley Fool has no position in any of the stocks mentioned. The Motley Fool has a disclosure policy.