How Will Recent Events Negatively Affect General Motors' and Toyota's Profits?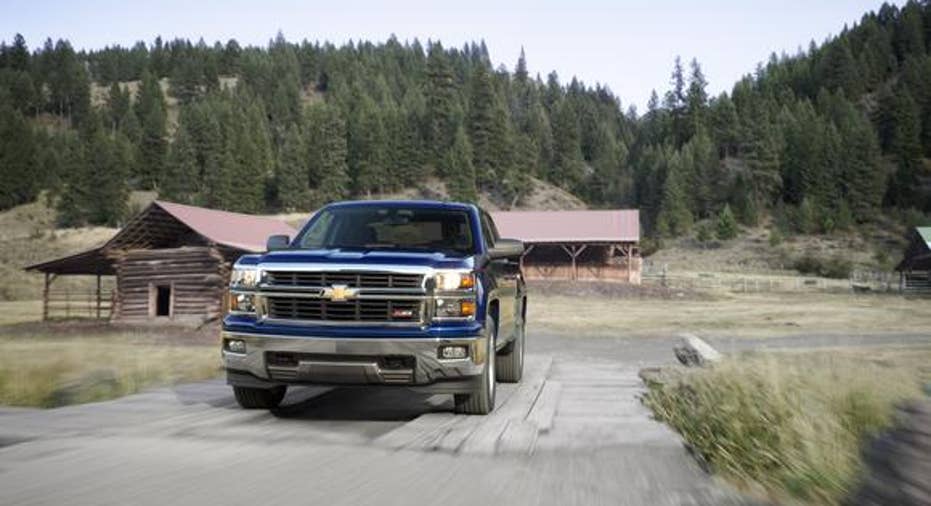 If you're an automotive investor, especially one of General Motors and/or Toyota Motor Co. , it's easy to understand having anxiety after reading initial headlines over the past few days. After all, GM's massive recall only a couple of years ago slashed the company's earnings significantly for half a year, and earthquakes crippled Toyota's production and sales significantly during 2011.
And wouldn't you know it, history is indeed repeating itself. But it appears the impact from two recent events shouldn't be anywhere near as bad as before.
Deja vu Toyota was already having a tougher time keeping pace with the U.S. industry's new-vehicle sales in 2016, and now another deadly earthquake is going to shut down nearly all of Toyota's production in its homeland for at least the next week. That means there will be less supply of some of the Japanese automaker's most popular, and likely most profitable, products, such as the Lexus RX and NX crossovers, as well as its namesake brand's RAV4, which has been the ninth best-selling vehicle in the U.S. through March.
But one of the factors that intensified Toyota's problems during the earthquake's aftermath in 2011 is happening again. Renesas Electronics Corp., which supplies microchips that power key components such as airbags for multiple automakers, was down for months during 2011, and it will again halt operations -- though it's unclear for how long production will be halted this time. The length of time Renesas' plants are halted will probably be much shorter than in 2011, as damage isn't as significant and many factories have been reinforced since the previous disaster.
On the bright side, after 2011's supply chain crunch, Toyota has taken more control over its supply chain, which should also help limit the impact of the hindered Renesas' production. There's no official word yet from Toyota on how many units of production will be lost during its shutdown, and officials will meet within a few days to determine if its halted production can begin again as soon as April 25. However, according to Automotive News, Mitsubishi UFJ Morgan Stanley analyst Koichi Sugimoto estimates lost production to reach 56,000 units total from Toyota and Lexus. That would equate to a hit of about 30 billion yen, or $277 million, to operating profit during the quarter.
GM's Chevrolet Silverado. Image source: General Motors.
Nothing to see here In terms of current events, Toyota probably has more in common with historic events than GM's does. General Motors is recalling more than a million units worldwide for the model year 2014-15 Chevrolet Silverado and GMC Sierra 1500 pickups in the U.S. market. The problem stems from a flexible steel cable that connects the seat belt to the vehicle that could potentially fatigue and separate over time. While it is indeed a recall, there are a few differences to note when comparing with the previous massive recall.
It's worth noting that GM performed this recall voluntarily, and that the number of units recalled is substantially lower than the roughly 30 million recalled across the globe in 2014. Also, the repair appears to be much simpler for trucks already in the field than the ignition switch recall was, with dealers instructed to enlarge the side shield opening and install a pusher bracket on the tensioner.
In all, this recall was reported during General Motors' second quarter, so it wouldn't affect the automaker's first-quarter results due out later this month anyway. That said, it won't affect the second-quarter results, either, because the recall cost isn't significant enough to consume GM's normal warranty reserves.
For investors of both automakers, while the headlines might have grabbed your attention -- and supply-chain disruptions and recalls should grab your attention -- these events are much less damaging for the two automakers than similar recent disasters, and only Toyota will notice a small hit to quarterly profits.
The article How Will Recent Events Negatively Affect General Motors' and Toyota's Profits? originally appeared on Fool.com.
Daniel Miller owns shares of General Motors. The Motley Fool recommends General Motors. Try any of our Foolish newsletter services free for 30 days. We Fools may not all hold the same opinions, but we all believe that considering a diverse range of insights makes us better investors. The Motley Fool has a disclosure policy.
Copyright 1995 - 2016 The Motley Fool, LLC. All rights reserved. The Motley Fool has a disclosure policy.