How Will Amazon's Cloud-Computing Price Cuts Impact Investors?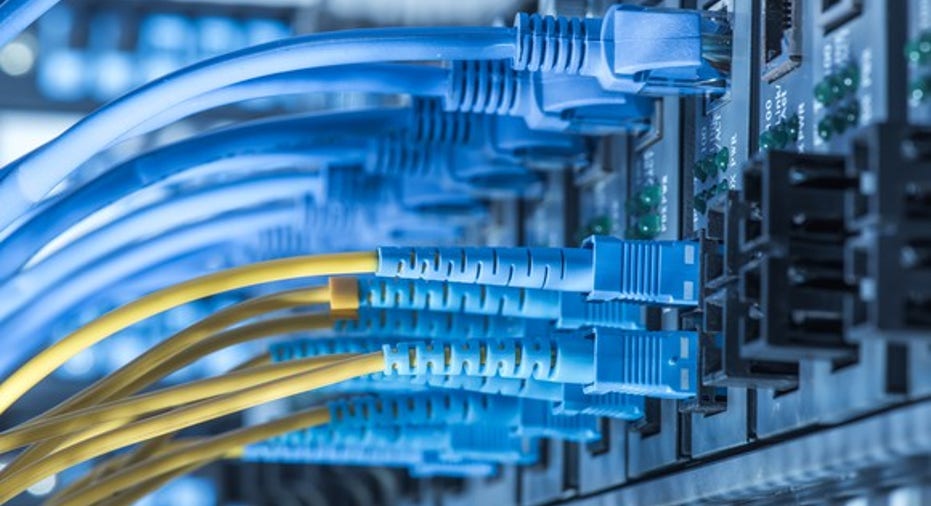 Image source: Getty Images.
The growth of Amazon's (NASDAQ: AMZN) cloud-computing platform, known as AWS, has been a major factor in the company's recent spurt of profit growth. But in typical Amazon fashion, the company is prepared to completely backpedal on AWS' profits in order to beat out the competition and grab an even bigger piece of the market down the road.
Last month, AWS announced its most significant price cuts since 2014. Storage pricing is down 16% to 28% depending on region, and its other cloud services are down 5% to 25% depending on the type of service and geography. Competitors like Google, the Alphabet (NASDAQ: GOOG) (NASDAQ: GOOGL) subsidiary, plan to consistently cut prices every year, so Amazon is pressured to continue dropping prices itself. As a major driver of Amazon's profits, here's what investors need to know about the potential impact of these price cuts on Amazon's results.
A look back
After Amazon cut prices in March of 2014, it saw a significant decline in AWS operating margin. Despite growing revenue 49% for the year, AWS operating income declined slightly from $673 million to $660 million that year.
But the impact this time around probably won't be nearly as drastic. In 2014, Amazon cut prices up to 65% on storage, and other service prices were cut 7% to 61%. Last month's price cuts are fairly tame by those standards.
Most important for investors to consider is what happened to AWS sales following the price cuts. As mentioned, AWS revenue climbed 49% in 2014. In 2015, sales climbed another 70% -- returning to 2013 sales growth levels. Through the first nine months of 2016, sales are up another 59%.
The market for cloud computing is still growing at an extremely fast pace. At this point, it's more important for Amazon to focus on maintaining, or even growing its market share. Google has been working to grab high-profile customers for its cloud platform, and it continually boasts that it can provide better performance at a lower price. Amazon's sizable customer base gives it an advantage, but it doesn't want to lose customers based on pricing.
Meeting analysts' expectations
Analysts currently have lofty expectations for Amazon's earnings growth in 2017. They currently expect the company to produce $9 in earnings per share. That's up 88% from this year's expected $4.78 per share.
In order to meet those expectations, AWS will have to play a significant role and continue growing operating income. Over the last four quarters, AWS has accounted for 60% of Amazon's operating income. Through the first nine months of this year, AWS operating income is up 135%.
While the AWS price cuts are significant, they're not as big as 2014. Operating margins will take a hit, but revenue growth should remain relatively strong. It's still possible that AWS operating income will nearly double again next year. Add on improving operating margins in Amazon's North American retail business, and the company could still meet the lofty expectations of the Street.
But even if it falls short on earnings, Amazon is making the right moves for the long-term growth of the company by ensuring that it stays the first choice for enterprises looking for a cloud solution.
10 stocks we like better than Amazon.com When investing geniuses David and Tom Gardner have a stock tip, it can pay to listen. After all, the newsletter they have run for over a decade, Motley Fool Stock Advisor, has tripled the market.*
David and Tom just revealed what they believe are the 10 best stocks for investors to buy right now... and Amazon.com wasn't one of them! That's right -- they think these 10 stocks are even better buys.
Click here to learn about these picks!
*Stock Advisor returns as of November 7, 2016
Suzanne Frey, an executive at Alphabet, is a member of The Motley Fool's board of directors. Adam Levy owns shares of Amazon.com. The Motley Fool owns shares of and recommends Alphabet (A shares), Alphabet (C shares), and Amazon.com. Try any of our Foolish newsletter services free for 30 days. We Fools may not all hold the same opinions, but we all believe that considering a diverse range of insights makes us better investors. The Motley Fool has a disclosure policy.