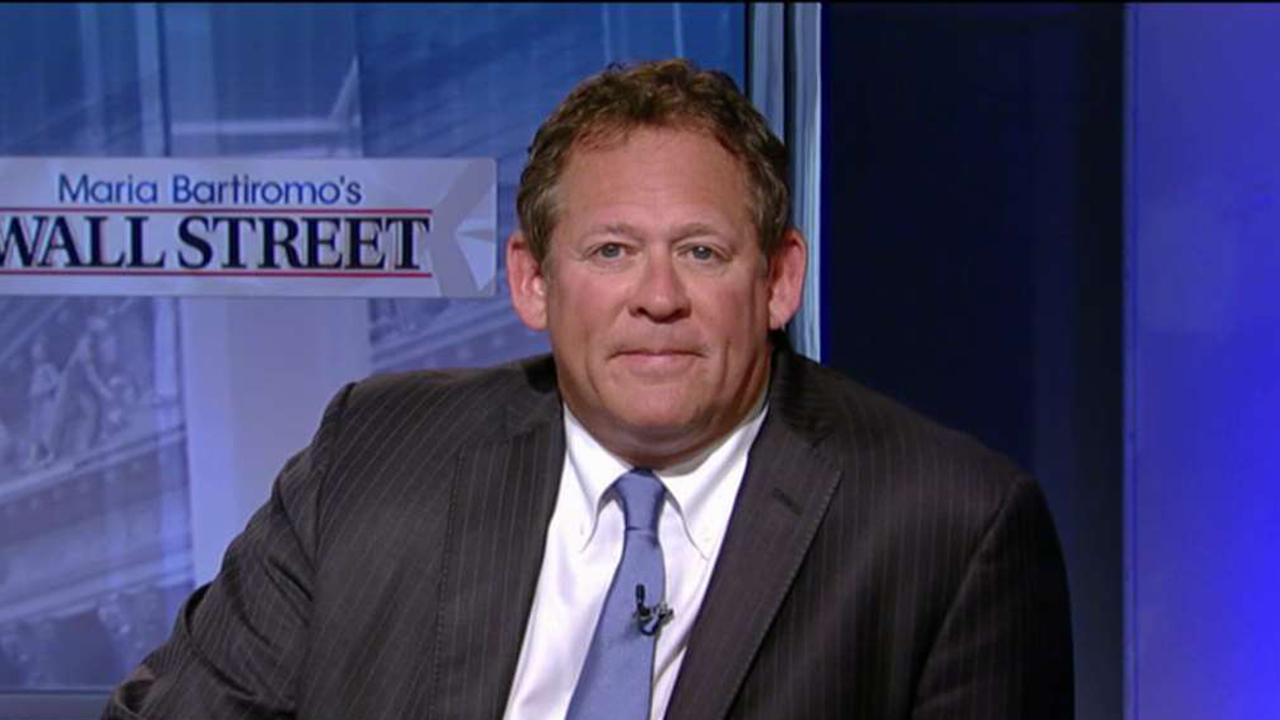 The U.S. economy is on the comeback trail, and that momentum could lift GDP growth to at least 5% this year, thanks in large part to forward-looking capital expenditure plans, spurred by the 2017 Tax Act.
"We could create 5% nominal GDP this year," said Rick Rieder, global chief investment officer of fixed income at BlackRock, during an interview on FOX Business' Maria Bartiromo's Wall Street. "That's a pretty impressive number."
There are already signs of improvement. The Commerce Department's latest fourth-quarter GDP reading showed the U.S. economy grew by 2.9%, higher than the previously reported 2.5%. The third and final reading was a slight moderation from the third quarter's brisk 3.2% pace. For 2017, economic growth was 2.3%, well above the 1.5% seen in 2016.
The tax act, signed into law by President Donald Trump in late December, slashed the corporate tax rate to 21% from 35%, incentivizing companies to spend more, he said. Already, over 400 companies as tracked by Americans for Tax Reform, have announced plans to hike employees' pay or offer a one-time bonus, among other employee perks and benefits.
"You've got to put that money into the system," Rieder said. "You've got to build your functional infrastructure of your business. That will keep growth going for a period of time....I'm very confident growth in 2018 is going to be nice.  And the equity market will respond to that."
The Dow Jones Industrial Average has dropped 2.5% this year and the S&P 500 over 1%, while the Nasdaq Composite remains 2.3% higher. Still, Rieder expects a better performance as the second, third and fourth quarters are traditionally stronger for the economy, he said. "Inflation is moving higher, but not that scary of way," he said. "Markets are going to be in pretty good shape. So, I think you'll have still some volatility, but, generally, we'll have pretty good markets."
The Federal Reserve hiked its benchmark interest rate in March and indicated it plans to raise rates three times in 2019 to address higher inflation and strength in the labor market.