How to Profit from Mexico's Trump Slump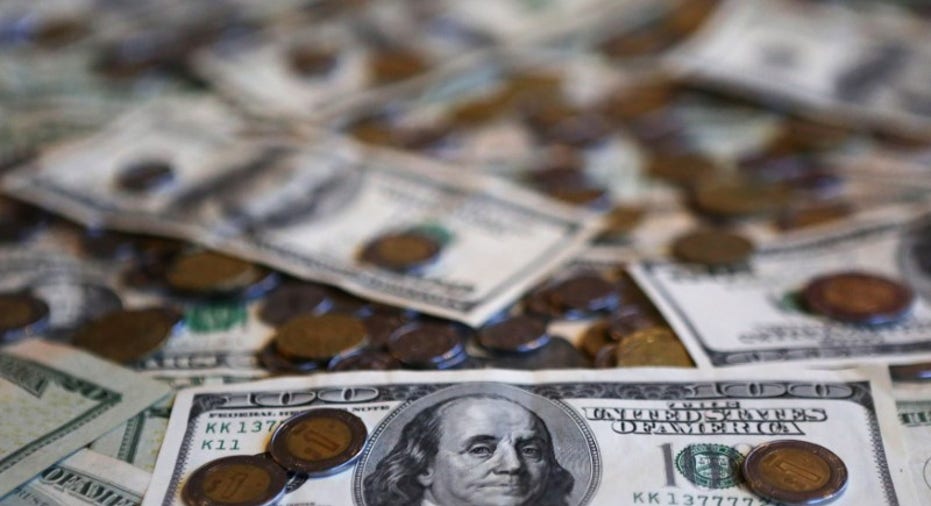 The bloodbath in Mexican assets following Donald Trump's unexpected rise to the U.S. presidency has some seeing a buying opportunity. Others fear the worst is yet to come.
The peso suffered a historic sell off this week on fears Trump's anti-free trade rhetoric could turn into policies that would hit Mexico's exports. Mexican stocks suffered their steepest fall in five years and peso bond yields spiked to five-year highs.
During his campaign, Trump vowed to rewrite or scrap the North American Free Trade Agreement (NAFTA), which has helped Mexico increase its factory exports to the United States eight-fold since 1993 to $316 billion a year.
Mexico's IPC stock index has shed more than 7 percent in the last three days, its worst three-day drop since September 2011.
Credit Suisse said that after the sell off this week, it was buying Mexican equities, switching back from an underweight position.
"The Mexican peso is now discounting a correction in the country's global export market share to pre-NAFTA levels," Credit Suisse said in a note to clients. "The peso has already weakened to reflect U.S. related external risks."
Templeton emerging market manager Mark Mobius seconded that view in an interview with CNBC. "In the case of Mexico, it looks like a great opportunity to buy stocks and the currency is down dramatically," he said.
Ricardo Adrogue, head of emerging market debt for Barings, said Mexico was being unfairly punished given that a move toward protectionism by the United States would hit many economies around the world.
"Even if they specifically target NAFTA, the implications for the Mexican economy would be relatively mild," said Adrogue, adding that Mexican domestic consumption would support growth.
"IMPOSSIBLE" TO CALL
The peso sank to a new record low on Friday of 21.37 per dollar before paring losses to trade at 20.72. By one measure, the peso is about 25 percent cheaper than its 10-year average. (See graphic)
Many strategists think the peso could tumble further given the uncertainty that will weigh over Mexico until Trump takes office and makes clear what his plans are. Nomura forecast the currency could end the year at 25 per dollar.
"We need to be intellectually honest with ourselves and our clients and accept that calling for any nominal level of interest rates and FX rates in the coming quarters is quite impossible," BNP Paribas said in a note.
The yield on the country's benchmark 10-year peso bond has shot up more than 1 percentage point in the last three days to bid at 7.23 percent on Friday, its highest since 2011 and its biggest jump since 2008.
If foreign investors begin to buy into Mexican debt, it could help limit the peso's slide. But if investors who already hold Mexican peso bonds throw in the towel and sell, it could accelerate the peso's losses as they buy dollars instead.
Casey Preyss, a fund manager at William Blair, said he was waiting to see what policies Trump would actually commit to and implement before agreeing if it was a clear buying opportunity. He shed much of his Mexico position earlier this year, but held on to airport operators.
"The companies that could benefit are Mexican airport operators as Mexico is a popular tourist destination and it became 20 percent cheaper this week," Preyss said.
Mexican airport operators Grupo Aeroportuario Centro Norte and Grupo Aeroportuario del Pacifico are both down about 10 percent in the last three days, while Grupo Aeroportuario del Sureste has shed more than 5 percent.