How to Apply for Social Security Disability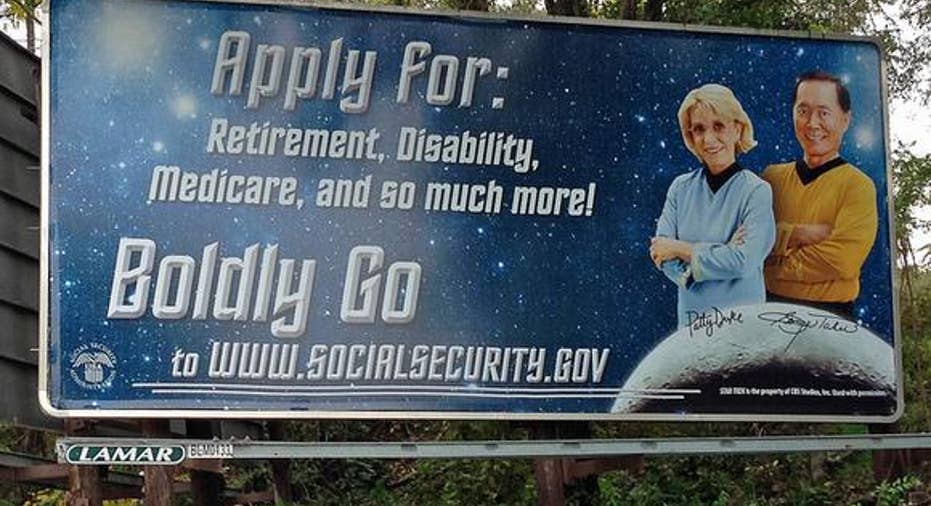 Image source: Flickr user Heather Paul.
In the unfortunate event you become disabled and cannot work, there is a Social Security program that could help replace some of your lost income. Here's what you need to know about Social Security Disability Insurance, or SSDI, and how to get the application process started.
Social Security Disability InsuranceTechnically, there are two disability programs available through Social Security Supplemental Security Income (SSI) and Social Security Disability Insurance (SSDI). This article is going to focus on Social Security Disability Insurance, which is based on your work history. If you're looking for information on SSI, here's an in-depth look at that program and its application process.
Social Security Disability Insurance is designed to provide income to workers who have become disabled and can no longer perform their jobs.
In order to meet the requirements for the program, you need to meet two qualifications:
First, you need to pass the "recent work" test, which is a minimum amount of time spent working in the years immediately preceding your disability. This depends on the age at which you became disabled.
Second, you need to pass the "duration of work" test. Depending on how old you were when you became disabled, you'll need a certain total number of years of work to be eligible. This ranges from 1.5 years for workers who become disabled before age 28 to 10 years for those workers approaching retirement age.
The amount of your disability benefits can vary significantly, depending on how long you've worked and how much money you earned. The average benefit for disabled workers is about $1,166 as of February 2016, so this can be a significant amount of money.
You can find out if you're eligible by creating an account at www.ssa.gov and accessing your Social Security statements. Here, you can find out if you've worked enough to qualify, as well as your estimated benefit amount.
Image source: Author.
How to applyThe Social Security Administration (SSA) advises workers to apply for disability benefits as soon as they become disabled, as processing an application can take three to five months.
The easiest way to apply for disability benefits is online, which you can do at www.socialsecurity.gov. You'll fill out the disability benefit application, and will answer some questions about the nature of your disability. If you want to get an idea of what to expect, the SSA publishes a Disability Starter Kit designed to get you ready for the application process.
Afterwards, you'll need to mail certain documentation to the Social Security Administration, or bring them in person to your local Social Security office.
Once you've filled out the application, you'll be told specifically which documentation you need. However, to expedite the process, it's probably a good idea to get some things together. Just to name a few, you should have these things handy:
Your Social Security number
Your birth certificate
Details of your military service, if any
Your most recent W-2, or your 1040 and Schedules C and SE if self-employed
Information about any worker's compensation claim you have filed
Contact information for someone who knows about your condition and can help with your disability claim
Contact information for medical personnel who have treated you
Information about any medical tests you've had
Names of the medications you're taking and their prescribing physician
Information about the jobs and dates you worked each for the past 15 years
Any other documentation of your illness, injuries, or other conditions
Your bank information, for direct deposit purposes
Note that this is not necessarily an exhaustive list. The SSA might ask you for other documentation during the application process. After submitting your application, you'll also be asked to sign a medical release form that allows the SSA to get information from your doctors.
Finally, if you don't want to apply online, you have two other options. You can call the SSA at 1-800-772-1213 to make an appointment to apply over the phone or in person at a Social Security office. The SSA says that the disability claims interview lasts about one hour, so plan accordingly.
Social Security Disability Insurance can replace some much-needed income in the unfortunate event that you become disabled. The application process can take a while, so if you become disabled, it's important to get the ball rolling right away and be proactive about gathering your documentation in order to move the process along as quickly as possible.
The article How to Apply for Social Security Disability originally appeared on Fool.com.
Try any of our Foolish newsletter services free for 30 days. We Fools may not all hold the same opinions, but we all believe that considering a diverse range of insights makes us better investors. The Motley Fool has a disclosure policy.
Copyright 1995 - 2016 The Motley Fool, LLC. All rights reserved. The Motley Fool has a disclosure policy.