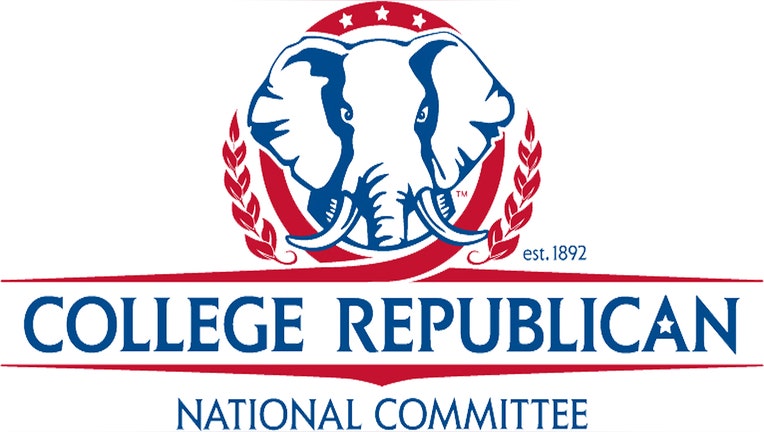 In 2012, Republican presidential candidate Mitt Romney lost the 18-29 year old vote by over 5 million votes. His defeat among young voters in Florida, Ohio, Virginia and Nevada were greater than his statewide losses, costing him 66 Electoral Votes. Had Romney won the 66 votes, he would have won the youth vote and in turn the presidency.
The College Republican National Committee (CRNC), which boasts over 1,800 chapters consisting of 250,000 plus members nationwide, stretching from the liberal University of Michigan to the more conservative Alabama, is determined to not let this happen in 2016. "You really can't ignore the youth vote anymore" said Alex Smith, National Chair of the CRNC during an interview with FOXBusiness.com in her Washington, D.C. office.
2016 is a toss up when it comes to the Millennial vote, according to numerous polls. The Harvard University Institute of Politics conducted a poll on young Americans' attitudes towards politics and public service in the fall of 2014 and the results show that youth voters prefer a Republican controlled Congress by a slim four point margin. Slim is the key word and the CRNC is ready to capitalize on that.
"They [the RNC] all  recognize that we have a youth vote problem in the party," said Smith.
For Millennials, the number one issue in 2016 is the economy (the Harvard poll concluded that 77% of Millennials saw this as their top issue). Pew research reports show that the unemployment rate for Millennials is still high (but has seen improvements since 2010) and that most of them are still living at home.
When asked if the GOP candidate can win Millennials on the economy, Smith said: "so long as we speak to them directly and in a relevant way," but noted that this statement has a large asterisk affixed to it.
In conjunction with Kristen Soltis Anderson, a leading Millennial pollster, the CRNC published a report in the summer of 2013 showing that young voters don't understand the phrase "big government," yet they agree with the principle of spending and taxing less. That report also highlighted how young voters see the GOP as the party of established wealth and corporations--not aspiring entrepreneurs. "Clearly, Republicans must do a better job of explaining how their policies will benefit all Americans," a statement from the report said. This is where the disconnect arises between the GOP's communication strategy and how Millennials' understand the party's mission.
Take for example one of the Millennials' favorite apps, Uber. The ride-sharing company, now valued at over $50 billion, is tremendously popular among the younger generation. And who created Uber? Not the government. This same organically built theme applies to GrubHub (NASDAQ:GRUB), Google's YouTube (NASDAQ:GOOG) and everything else Millennials love.
So when communicating with youth voters, the CRNC's tactic is to translate the bottom up theme with entrepreneurial spirit behind a place like Uber over to government policy. "If everything that works for you works like that, why do you want a top down health care system?" said Smith.
What still could prove to be a roadblock in winning over youth voters is gay marriage. In her research with the CRNC, Anderson asked voters that if they agreed with a candidate on each of their policy positions except gay marriage, how would they vote. Of the 44% that supported gay marriage, half of them said they would not vote for that candidate. For Smith, she feels that if the the GOP can show respect for different viewpoints, then Millennial voters might be more responsive to a candidate with an opposing view on gay marriage.
The youth political organization communicates with potential voters through a web of campus field representatives who aim to broaden their reach through coffees with student leaders, sponsoring tailgates and Greek life events, and connecting with sports captains, among other initiatives. As campuses generally skew more liberal than conservative, Smith says that the hostility doesn't always come from fellow classmates. "College Republicans face tremendous hostility entrenched in academia" said Smith about how professors and administrators are usually the biggest obstacles to overcome when promoting the GOP brand on campus.
To further connect with young voters, the CRNC is increasingly tapping into humor to hook students' attention. The CRNC distributes smartphone stickers on campus with the "I Only Date Republicans" sticker being one of their most popular among both males and females.
What seems to be more effective, though is a targeted ad to 18-24 year olds. In the 2014 Virginia governor's race, the group produced an attack ad of Democratic candidate Terry McAullife modeled on the popular MTV reality show Catfish, which shows deception in online dating. While McAullife ultimately won, Ken Cucinelli, his Republican opponent, won the 18-24 year old vote by six points. In post election polling, a third of youth voters remember seeing the "Terryfish" ad.
But Smith says that it's really the face-to-face communication campus reps have with students that can make the difference. Obama visited hundreds of college campuses in 2008 and 2012--he won the youth vote two times around. "When we care enough to show up where young people are and to ask for their votes, they will respond in kind" Smith said.