How ServiceNow Inc. Rose 11.3% in March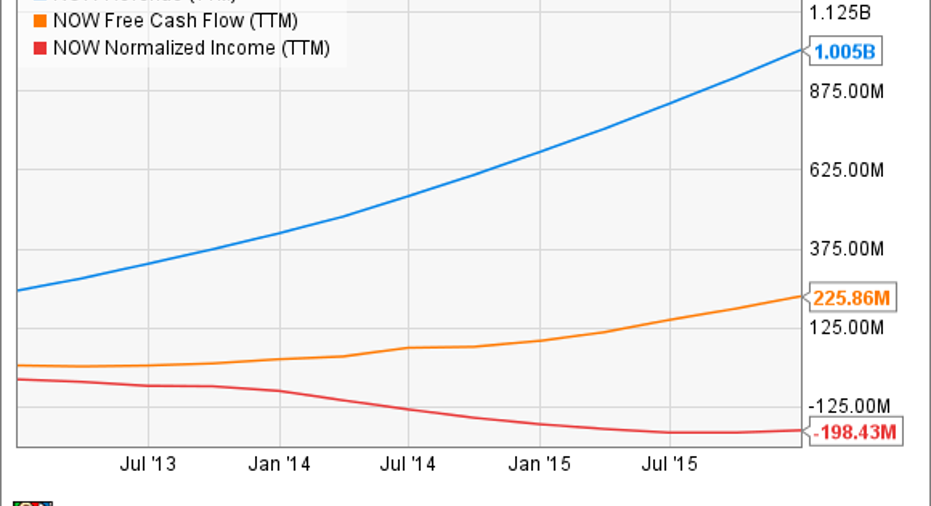 Image source: ServiceNow.
What: Shares of ServiceNow gained 11.3% in March, according to data from S&P Global Market Intelligence.
So what: The maker of cloud-based tools for enterprise IT tasks is untangling itself from a wicked web of legal trouble. The gains in March rested on the settlement of one patent infringement case and rumors about another possible settlement.
The one that's in the books involves infringement claims launched at ServiceNow by Hewlett-Packard Enterprise in 2014. Along the way, that process invalidated four of the patents Hewlett-Packard's case was built around. The terms of the settlement were confidential, which usually translates into small amounts of money changing hands -- or maybe none at all.
Next, ServiceNow hopes to end another 2014 tussle, this time with head-to-head rival BMC Software. Here, BMC claims to have invested more than $8 billion into developing technologies that ServiceNow allegedly copied for free. So there's a lot of money potentially in play here, and ServiceNow investors would very much like to see this risk go away.
The BMC case was not actually settled in March, but the mere rumor was enough to move ServiceNow shares more than 4% in a single day. The trial was slated to start in mid-March but was given a 30-day stay on the request of both parties. There's presumably some sort of deal in the making.
Now what: With the Hewlett-Packard case properly settled and the BMC trial in limbo, ServiceNow is running low on legal risk factors. Investors can hope to get back on the momentum freight train that drove share prices 500% higher over the last five years, forgetting about the largely stalled chart we've seen since HP and BMC started their patent infringement proceedings.
Meanwhile, the cloud computing business model is paying off. As of the January report, annual sales are rising 47% year over year while free cash flows nearly tripled. These are smooth long-term trends, not one-shot oddities:
NOW Revenue (TTM) data by YCharts.
Keep an eye out for a real BMC settlement, probably before the rescheduled trial date. ServiceNow is also scheduled to report first-quarter results on April 20, which should shed some fresh light on everything from legal adventures to free cash flow trends.
The article How ServiceNow Inc. Rose 11.3% in March originally appeared on Fool.com.
Anders Bylund has no position in any stocks mentioned. The Motley Fool has no position in any of the stocks mentioned. Try any of our Foolish newsletter services free for 30 days. We Fools may not all hold the same opinions, but we all believe that considering a diverse range of insights makes us better investors. The Motley Fool has a disclosure policy.
Copyright 1995 - 2016 The Motley Fool, LLC. All rights reserved. The Motley Fool has a disclosure policy.