How Samsung Has the Upper Hand Against Qualcomm, Inc.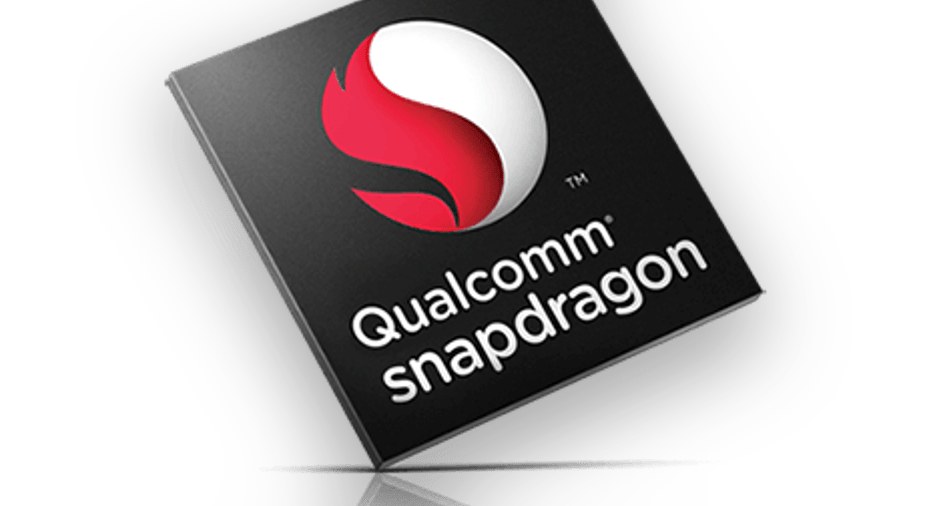 Image credit: Qualcomm.
Last year, wireless chip giant Qualcomm disclosed to investors that it wouldn't supply chips into either the Samsung Galaxy S6 or the Galaxy Note 5. This, coupled with some other bad news at the time, led to a real loss of confidence in the long-term prospects of Qualcomm's chip business among some investors.
Heck, there were some people who thought that Qualcomm ought to have spun off its chip business entirely in a bid to create more value for stockholders.
This year, however, it would seem that Qualcomm was able to win back some spots in the Samsung Galaxy S7. AnandTech claims that a Qualcomm chip is used in the variants of the S7 sold in the U.S., Japan, and China with the "rest of the world" getting a variant of the S7 packing a Samsung-designed Exynos processor.
Not a clean, across-the-board win for Snapdragon, but when it has come to Samsung's flagship Galaxy phones, the applications processor/modem spot has historically been dual-sourced.
I have little doubt that Qualcomm's win inside of the S7 series of phones is fairly closely tied to the fact that Qualcomm has chosen Samsung to manufacture its Snapdragon 820 chip exclusively. Taiwan Semiconductor Manufacturing Co., Qualcomm's longtime foundry partner, seems out of the loop at the 14/16-nanometer node and is widely believed to also be out of the loop at the 10-nanometer node.
In this arrangement, Samsung is the clear winner. Here's why.
Qualcomm gets some Galaxy S7 orders; Samsung gets to fill its manufacturing plantsIn this arrangement, Qualcomm benefits as it gets to sell significantly more high-end Snapdragon 820 chips with the S7 (and likely Note 6) wins than without -- I'd estimate around 16 million units' worth (assuming a 60/40 split in favor of Exynos and 40 million S7/S7 Edge units sold over the next year).
If we then assume an average selling price of around $35 for the Snapdragon 820 and the other platform components that Qualcomm provides, then we're looking at more than half a billion dollars in fairly high-margin revenue over the next year from this win.
However, the real winner here is Samsung. Samsung has been aggressively trying to build out a contract chip manufacturing business and by winning the Snapdragon 820 contract, it not only makes sure that all of its Galaxy flagship phones are powered by Samsung-built chips, but that almost every major Android flagship has Samsung-built silicon, too.
This is a win/win for both parties, but Samsung appears to be a much bigger winner here than Qualcomm.
What this means for Taiwan SemiconductorAlthough Qualcomm seems to be planning to build its premium-tier chips exclusively at Samsung for at least a couple of generations, Samsung foundry rival Taiwan Semi-- which should see a negative impact from the loss of Qualcomm as a major customer -- seems to be betting on other mobile chipmakers to maintain high leading-edge foundry market segment share.
For example, Apple -- whose iPhones generally sell in enormous quantity -- is said to be moving to Taiwan Semiconductor exclusively for the manufacture of the A10 processor that will power the iPhone 7. Other smartphone chip makers, such as HiSilicon, MediaTek, and even Spreadtrum also appear to be building current and next-generation chips solely at Taiwan Semiconductor, per DIGITIMES.
Apple is by far the highest profile (and highest volume) of the bunch as far as bleeding-edge applications processors go, so I'm expecting that Taiwan Semiconductor will virtually bend over backwards to try to deliver processes and wafer prices that keep Apple happy.
It will be interesting to see how the Apple/Taiwan Semiconductor relationship plays out over time; indeed, I suspect that TSMC's aggressive schedule at both 10-nanometer and 7-nanometer is in place primarily to ensure that it wins as much of Apple's business as possible.
The article How Samsung Has the Upper Hand Against Qualcomm, Inc. originally appeared on Fool.com.
Ashraf Eassa owns shares of Qualcomm. The Motley Fool owns shares of and recommends Apple and Qualcomm. Try any of our Foolish newsletter services free for 30 days. We Fools may not all hold the same opinions, but we all believe that considering a diverse range of insights makes us better investors. The Motley Fool has a disclosure policy.
Copyright 1995 - 2016 The Motley Fool, LLC. All rights reserved. The Motley Fool has a disclosure policy.