How Safe Is Fidelity National Information Services, Inc. Stock ?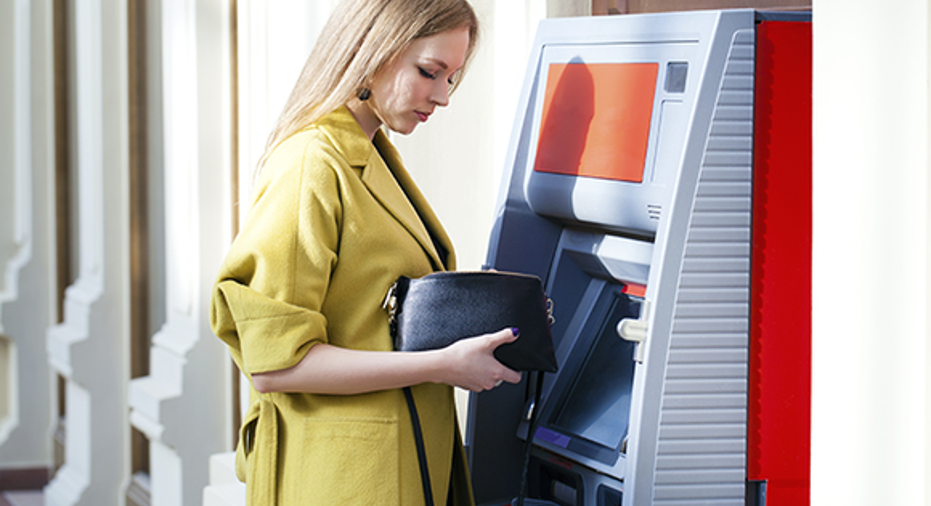 There are numerous companies on the stock market that engage in cool, funky activities. Fidelity National Information Services is not one of them. The company provides software solutions for banks and other financial enterprises that need to keep track of their money.
It's been a reliable business for the company in spite of its seeming dullness. But the software ecosystem develops quickly, so can this last? Let's explore whether FIS's business is safe enough to consider investing in the stock.
IMAGE SOURCE: FIDELITY NATIONAL INFORMATION SERVICES
Banking on FISFIS is the dominant player in its segment. According to the company's website, it's "the world's largest global provider dedicated to banking and payments technologies."
It basically facilitates the IT functions that allow financial companies to conduct their operations, which can mean anything from ATM network services to treasury solutions, and everything in between. Essentially, whatever your bank does, FIS can provide the digital backbone for it.
Although it isn't a well-known brand, it's nearly everywhere on planet Earth, being active in more than 130 nations and boasting over 20,000 clients. It's got a spot on the Fortune 500 (Fortune's list of the 500 largest companies in the U.S. ranked by revenue), and is a component of the S&P 500 index.
Any reasonably modern financial institution needs the kinds of products FIS specializes in, so the demand for those goods is fairly secure and steady. Revenue has grown quite consistently over the years, rising by nearly 20% from fiscal 2011 to 2015. Gross income has followed a similar trajectory. Although the bottom line has been more choppy due to items like interest expense, the company consistently lands in the black.
What helps greatly is that much of the company's business is apparently of the repeat variety; banks like to lock in a reliable provider for these services. In its most recent 10K annual filing, FIS stated that "A significant percentage of FIS' business with our customers relates to core processing applications and services provided under multi-year, recurring contracts."
Recurring revenue is the gift that keeps on giving. It provides a strong foundation for a company's operations, and helps give it the financial muscle to pay dividends (FIS's yields 1.62% currently), buy back shares, and grow the portfolio with the occasional acquisition. In the case of FIS, its most recent buy was a $9.1 billion (including debt assumption) deal in cash and stock for SunGard, a fellow payment technology solutions specialist.
Financial securityThe SunGard buy, which closed last November, is a big one for FIS. At a stroke, it'll boost the top line by nearly 50%, although net profitability might take a hit for some time due to the new asset's heavy indebtedness (around $4.7 billion in long-term borrowings as of last year).
Regardless, it scales up FIS's business considerably, and it's complementary enough to be integrated relatively painlessly. Absorbing it will put the new owner even further ahead of rivals in the payment services game such as Fiserv and DST Services . With SunGard, FIS stands to take in over $9 billion in annual revenue; Fiserv booked a little over $5.2 billion in 2015, while DST Services amassed $2.8 billion.
By the way, FIS pays out a more generous dividend than its rivals. Its $0.26-per-quarter distribution yields 1.6% at the current stock price, compared to DST Services' 1.1%. Fiserv does not pay a dividend at the moment.
So, no, FIS isn't the hottest or prettiest whiz-bang company on the market. But it provides a slate of crucial services that banks want and need, and are apparently eager to have the company provide them for years at a stretch. This is a good business to be in, and FIS operates in it very effectively. As such, its stock feels very safe to me.
The article How Safe Is Fidelity National Information Services, Inc. Stock ? originally appeared on Fool.com.
Eric Volkman has no position in any stocks mentioned. Nor does The Motley Fool. Try any of our Foolish newsletter services free for 30 days. We Fools may not all hold the same opinions, but we all believe that considering a diverse range of insights makes us better investors. The Motley Fool has a disclosure policy.
Copyright 1995 - 2016 The Motley Fool, LLC. All rights reserved. The Motley Fool has a disclosure policy.