How Risky Is Opko Health Inc. Stock?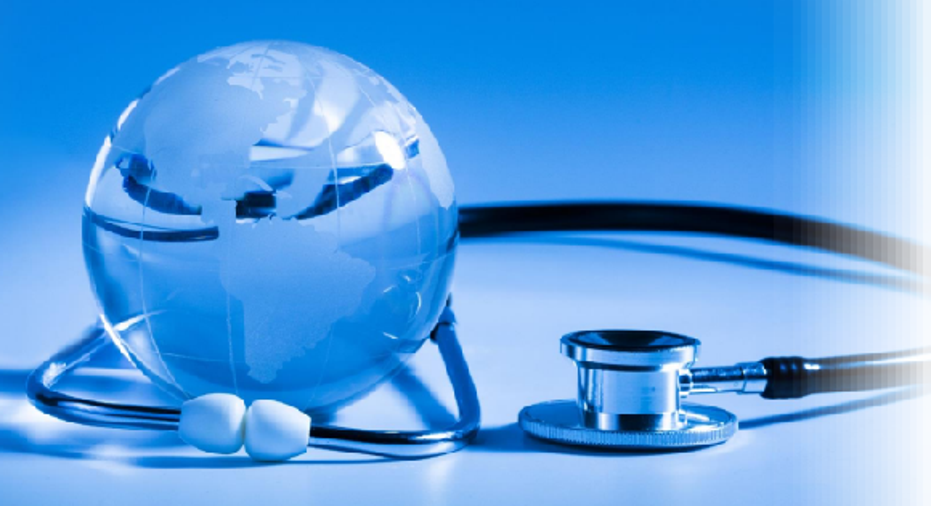 Image Source: Opko Health
Four price swings of 20% or more in just six months: That's what Opko Health, shareholders have gone through recently. You might say the stock is just a tad volatile. But just how risky is Opko? Here are three factors that are key in answering that question.
1. Rayaldee resultsNothing looms larger for Opko than the fate ofRayaldee. The FDA is scheduled to announce its verdict on thesecondary hyperparathyroidism treatment on March 29. While anything can happen with regulatory decisions, the chances of Rayaldee winning approval seem to be pretty good.
Assuming the FDA gives its thumbs-up, the next big hurdle for Rayaldee is succeeding in the marketplace. Opko is ramping up for a product launch in the second half of 2016. The company thinks Rayaldee's addressable market size could be as large as $12 billion. Some analysts remain skeptical, however, questioning if the drug will even hit $500 million in peak annual sales.
Some of the doubts about Rayaldee's pathway to success are likely related to potential competition on the way. Amgen is hot on the trail with its own secondary hyperparathyroidism drug,etelcalcetide. The FDA is expected to announce its decision onetelcalcetide by Aug. 24. Like Rayaldee, Amgen's drug demonstrated positive results in clinical trials.
Which drug has the competitive advantage? Rayaldee could benefit from being first to market. Physicians who focus on the safety data from the clinical trials might also give the nod to Opko's drug. However, pricing will likely also play a big role in deciding whether or not Rayaldee prevails over Amgen's etelcalcetide.
2. Varubi's vigorThough Rayaldee still awaits FDA approval, Opko has one drug already generating revenue. Varubi, which helps preventchemotherapy-induced nausea and vomiting, launched last November. There's a wrinkle, though: Tesaro licensed rights to the drug back in 2010.
Opko received a $15 million milestone payment from Tesaro in 2015, but the real money should begin to pour in this year. Another $95 million in milestone payments is up for grabs, along with double-digit percentage tiered royalties.
Varubi is important for Opko's success, but it remains to be seen how high its sales will be. Opko states the U.S. market alone could top $1 billion, but more conservative estimates are for the drug to reach peak global sales of around $400 million. If that happens, Opko stands to receive over $50 million annually.
3. Testing triumphsOpko shelled out $1.47 billion last year to buy Bio-Reference Laboratories. The market didn't like the deal when it was announced, and Opko's stock dropped 15%. Can Opko prove the naysayers wrong?
Bio-Reference generated revenue of $832 million in fiscal 2014. Its revenue is already making a significant impact on Opko's finances. The company has set its sights on boosting sales of its4Kscore prostate cancer test, which would further improve its payoff for the acquisition.
One critical step in that regard will be convincing insurers to reimburse for the test. Bio-Reference's resources should help tremendously on this front, and also in its ability to market the test to urologists and general practitioners. Investors will watch Opko's quarterly results in 2016 closely to see just how much the Bio-Reference deal pays off.
Adding it all upAll three above factors could greatly reduce the riskiness of Opko' stock -- or greatly increase the risk associated with the stock. Results from clinical trials of other drugs in the company's pipeline will also make a difference, particularlyhuman growth hormone deficiency drughGH-CTP.
So just how risky is Opko's stock? On a scale from one to 10, with 10 being the highest level of risk, I'd say Opko rates a 7. That's probably a lower score than some would assign, considering that more than 30% of its shares are sold short right now.
I'm not too worried about Rayaldee winning regulatory approval, but there are valid concerns about how big of a commercial success the drug will be. I don't have serious qualms about Varubi either, but there are some risks associated with the launch of any new drug. And while the Bio-Reference acquisition and 4Kscore will no doubt boost earnings, it remains to be seen if Opko overpaid.
All that being said, there's still a decent chance that Opko succeeds on all these fronts. If it does, the rewards for investors will make any risks seem quite manageable.
The article How Risky Is Opko Health Inc. Stock? originally appeared on Fool.com.
Keith Speights has no position in any stocks mentioned. The Motley Fool has no position in any of the stocks mentioned. Try any of our Foolish newsletter services free for 30 days. We Fools may not all hold the same opinions, but we all believe that considering a diverse range of insights makes us better investors. The Motley Fool has a disclosure policy.
Copyright 1995 - 2016 The Motley Fool, LLC. All rights reserved. The Motley Fool has a disclosure policy.