How Risky Is Digital Realty Trust Stock?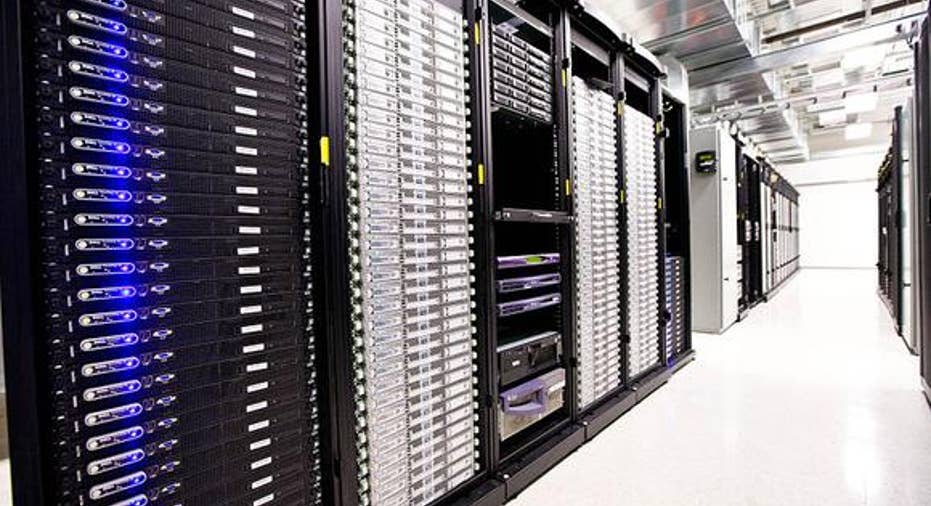 Data center REIT Digital Realty Trust has done quite well lately, with shares up by 43% since September 2015. Demand for data center properties is soaring, and the company's business plan seems to be firing on all cylinders. However, no stock that is capable of producing a 1,100% total return in 12 years like Digital Realty has done is without risk. Here's a rundown of why the company has done so well, and what could derail its performance.
A different kind of tech companyDigital Realty Trust is a real estate investment trust (REIT) that specializes in data center properties. As of the end of 2015, the company has 139 properties located on four continents, consisting of 25.6 million rentable square feet.
These data centers are then leased out to more than 1,600 customers, much of which reads like a who's-who of major tech companies. Among the top 10 tenants are IBM, CenturyLink, Facebook, AT&T, and LinkedIn, just to name a few.
Why has Digital Realty been so successful?In a nutshell, Digital Realty has been successful because demand for its type of property has skyrocketed over the past decade or so.
Digital Realty grew its FFO per share by an average annual rate of 13.1% over the past decade, well ahead of peers. This has produced 252% dividend growth, and a remarkable 16.9% average total return during a decade that included one of the worst real estate crashes in history.
Source: Digital Realty
The big risk factorRight now, the momentum is certainly in Digital Realty's favor, and the most obvious risk factor is that demand could slow down. However, according to data from Cisco and the Ericsson Mobility Report, global IP traffic is expected to grow at a 23% annual rate through 2019, and mobile and cloud data traffic is expected to grow even faster. Investors know this, so they expect Digital Realty to reap the rewards of this growing demand by expanding through both development and acquisitions, and create shareholder value.
Source: Digital Realty
To be perfectly clear, Digital Realty isn't necessarily reliant on continued growth. The company's property portfolio is more than 90% occupied, and is certainly capable of producing a nice stream of profits as-is with NOI margins of 73%-75%. However, the main reason the stock has produced such amazing returns is its ability to grow. If all of a sudden the growth grinds to a halt, the days of double-digit returns could be over.
This risk factor does differentiate Digital Realty from other REITs in that its core property type is somewhat less predictable. For example, demand for apartments generally rises by 2-5% each year not 20-30%.
What else could go wrong?Of course, there are a few risk factors that affect every REIT. Interest rate risk is a major one -- if you haven't noticed, REITs tend to fall when the market is expecting rates to rise. This is because REITs (including Digital Realty) are somewhat reliant on access to borrowed money to finance their operations. Well, if it costs more to borrow money, it can eat into profit margins.
In addition, a global or U.S. recession could hit, and Digital Realty could have a tougher-than-usual time getting tenants to renew their leases. The company's average lease has 5.8 years remaining, which is relatively low in commercial real estate terms, so there is a risk of higher vacancy if times get tough.
As far as valuation goes....Let's take a look at Digital Realty's valuation, as this can be a source of risk all by itself. After all, if a company's stock price is inflated, not much needs to go wrong before it comes crashing down to earth.
When valuing Digital Realty, or any other REIT for that matter, it's important to use funds from operations (FFO) instead of earnings per share. Long story short, it's a more accurate picture of a REIT's profitability. Specifically, we'll use "core" FFO in these calculations, as it tells us the ongoing profitability of the company, excluding one-time items.
Digital Realty produced core FFO of $5.26 per share in 2015, which gives us a TTM price-to-core FFO ratio of 16.7. For 2016, the company is expecting core FFO in the $5.45-$5.60 range, which at its midpoint, gives us a forward P/FFO of 15.9, as of this writing.
This is actually on the lower end of REIT valuations. Just for comparison's sake, retail REIT Realty Income has a forward P/FFO of 20.6, and apartment REIT Equity Residential has a forward P/FFO of 22.4. So, on a valuation basis, Digital Realty doesn't look overpriced if anything, it looks to be a little on the "cheap" side.
So, how risky is it?No stock that is capable of the kinds of returns Digital Realty has produced is without risk. However, in this case, the risks are all rather small and unlikely to seriously damage the company's profitability. If there was ever such a thing as a high-reward, (relatively) low-risk stock, Digital Realty could be it.
The article How Risky Is Digital Realty Trust Stock? originally appeared on Fool.com.
Matthew Frankel owns shares of AT&T, Digital Realty Trust, and Realty Income. The Motley Fool owns shares of and recommends Facebook and LinkedIn. The Motley Fool recommends Cisco Systems. Try any of our Foolish newsletter services free for 30 days. We Fools may not all hold the same opinions, but we all believe that considering a diverse range of insights makes us better investors. The Motley Fool has a disclosure policy.
Copyright 1995 - 2016 The Motley Fool, LLC. All rights reserved. The Motley Fool has a disclosure policy.