How Much Is Organovo Holdings, Inc. Really Worth?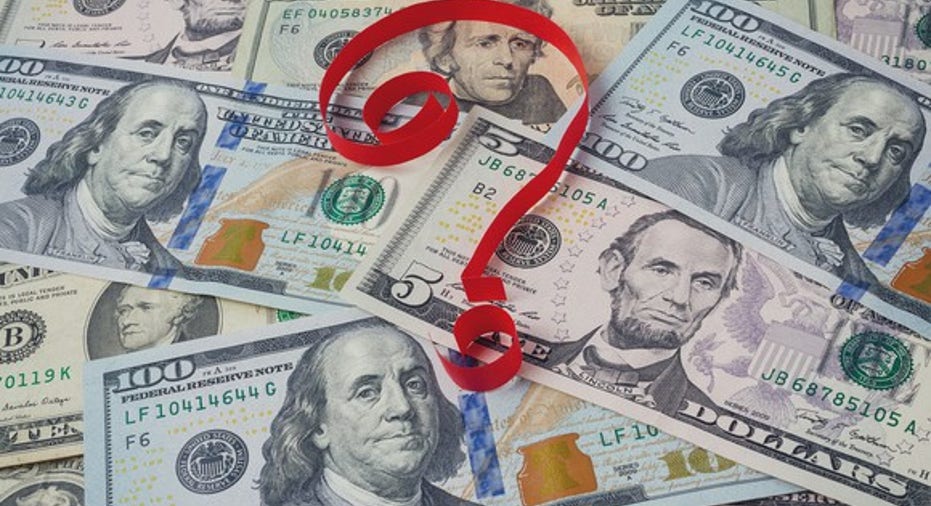 Thanks in part to the "Trump biotech bounce,"Organovo Holdings (NASDAQ: ONVO) appears to be making a strong comeback. Shares of the 3D bioprinting company had fallen more than 45% in recent months but have risen nearly 20% in just the past five days. I recently predicted that Organovo should rebound in a big way. Now the question is...just how much is Organovo really worth?
Image source: Getty Images.
Current numbers don't help much
The most commonly used valuation measure is the price-to-earnings (P/E) multiple. However, because Organovo is still losing money, the good old P/E multiple doesn't help in determining how much the company is really worth.
Let's try the top line instead of the bottom line. Over the past six months, Organovo has generated less than $2.3 million in revenue. However, revenue is growing quickly. The company projects that it will make somewhere between$4.5 million and $6.2 million in fiscal year 2017 (which ends on March 31, 2017).
If we assume that the company hits the upper end of its revenue guidance, and its current market of roughly $285 million remains unchanged, that would result in Organovo's stock trading at nearly 46 times trailing-12-month sales. Not even the bluest of blue chip stocks achieve that kind of valuation.
I'm being a little flippant here, of course. No serious investor would try to peg an early-stage company's value based on its current financial results. Organovo's current numbers aren't very helpful in determining what the company and stock are really worth.
Valuing potential
A better approach for valuing a company like Organovo is to look at its potential. But what is the company's actual revenue potential?
If you ask Organovo CEO Keith Murphy, he'd say the company's exVive human liver tissue and human kidney tissue products could reach annual sales of over $100 million each. That's at least $200 million in annual revenue, assuming that Murphy is correct.Sales at that level would easily make Organovo worth $1 billion -- and perhaps a lot more.
There's just one small problem: Organovo's current revenue is a long, long way from $200 million. The company does have impressive sales growth, though. In the last quarter, Organovo's revenue more than quadrupled the prior year period and increased sequentially by nearly 55%.At that growth trajectory, Organovo would soon be profitable and could generate nine-figure annual revenue within just a few years.
However, while I expect that Organovo will grow sales at a rapid pace, I wouldn't count on continued exponential growth. A more realistic outlook, in my opinion, is for the company to reach annual revenue of $20 million or more in the next five years. This level would imply that Organovo is probably worth closer to $100 million than to its current market cap.
Market rules
How in the world could I even suggest that Organovo might actually be worth less than the current price, while thinking the stock will probably go higher? It's simple: Any product, whether it's a car, a house, or a stock, is ultimately worth whatever buyers will pay for it.
In early August, Organovo's market cap stood above $425 million. The company has lost over $140 million in market cap since then. The only negative thing to happen in the meantime was Organovo's public offering of around $25 million in stock.
With all of that in mind, I think Organovo is probably worth around $400 million -- reflecting a 40% premium above the current share price. The market has already proven that buyers will pay that much net of the dilution from the public offering. In the end, the market rules. That's why I suspect Organovo's rebound has only started.
10 stocks we like better than Organovo Holdings When investing geniuses David and Tom Gardner have a stock tip, it can pay to listen. After all, the newsletter they have run for over a decade, Motley Fool Stock Advisor, has tripled the market.*
David and Tom just revealed what they believe are the ten best stocks for investors to buy right now... and Organovo Holdings wasn't one of them! That's right -- they think these 10 stocks are even better buys.
Click here to learn about these picks!
*Stock Advisor returns as of November 7, 2016
Keith Speights has no position in any stocks mentioned. The Motley Fool has no position in any of the stocks mentioned. Try any of our Foolish newsletter services free for 30 days. We Fools may not all hold the same opinions, but we all believe that considering a diverse range of insights makes us better investors. The Motley Fool has a disclosure policy.