How Much Did Site Outages Cost Target Corporation on Black Friday?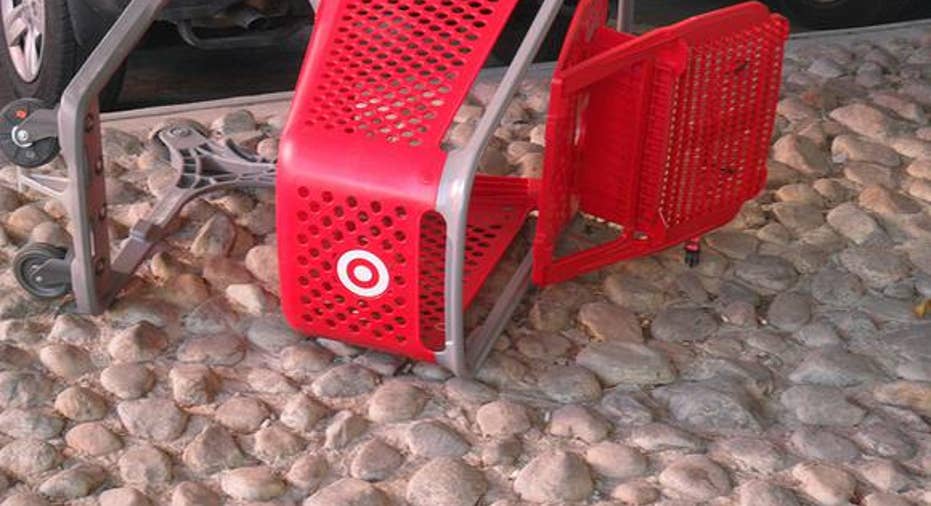 Black Friday and Cyber Monday brought new challenges for brick-and-mortar retail chains this year, as more shoppers opted to do the bulk of their gift buying online over the all-important holiday shopping weekend. This meant increased traffic to many retail sites, which should have been good for business. Unfortunately, some retailers, including Target Corporation , struggled to keep pace with surging demand.
Let's take a closer look at what happened, how Target handled the crisis, and what it means for the big box chain going forward.
A double-edged swordThis holiday season has proven the biggest year yet for e-commerce sales. Cyber Monday sales alone are estimated to have climbed 12% over last year, according to Adobe Digital Index. That is much better than the mere 3.7% increase in overall holiday sales that is expected this season by the National Retail Federation. Additionally, online sales during the five days from Thanksgiving through Cyber Monday surged 17%, thereby generating a record $11 billion in the U.S., according to Adobe Systems.
It's clear from this data that more consumers are opting to shop online than ever before. Yet, some retailers (cough, Target, cough) still don't have the systems in place to handle high volumes of traffic to their sites. If Target hopes to actually compete with e-commerce giant Amazon , its online channels need to be prepared to handle massive amounts of traffic -- particularly on a digital shopping day as important as Cyber Monday.
Target has invested millions of dollars into its e-commerce business to date. However, this proved inadequate last week, when the company's website crashed during the busiest online shopping day of the year. Target responded by creating virtual lines that prompted shoppers to refresher their browsers and wait.
"So sorry, but high traffic's causing delays. If you wouldn't mind holding, we'll refresh automatically & get things going ASAP," was one of a handful of error messages online shoppers received on Cyber Monday on Target's website.
I was one of the frustrated consumers trying to lock in Target's promised 15% off storewide offerings that day. Out of curiosity, I patiently waited...and waited...for my turn to purchase the items in my cart. After almost an hour, I finally gave up and instead purchased the same items from Target's online nemesis Amazon .
While I wasn't able to get the 15% off promised by Target, I was able to quickly buy the same items on Amazon without any hassle or waiting -- a compromise I'm sure many other frustrated Target shoppers were also willing to make. Isn't convenience, after all, the point when choosing to shop online?
One step forward, two steps back It's not that Target isn't aware of how Internet-savvy its shoppers are these days. In fact, heading into the holiday quarter, the retailer's chief executive Brian Cornell said, "over 80% of our guests start their shopping journey online, either at home on their desktop or via the mobile app." This suggests Target should have been better prepared for the spike in online traffic, even if it was twice as high as the company's busiest day ever.
Target's stock took a modest 1% hit in trading following the snafu. However, the real damage was to the company's brand and its overall user experience. Sure, Target attracted more online shoppers during the Black Friday and Cyber Monday weekend than ever before in the company's history. However, because of site outages, Target didn't even rank among the top five retailers for e-commerce sales on Monday, Nov. 30.
Amazon led the pack there, capturing an estimated 36% of total online sales for that day, according to e-commerce research company Slice Intelligence. Closing out the top five was Best Buy with 5%, Wal-Mart with nearly 4%, Nordstrom at 3.6%, and Macy's with 2.8% of all e-commerce sales for the online holiday. This would suggest that while Target achieved record online traffic over the holiday shopping weekend, it didn't translate into record sales growth for the big-box store.
Target wasn't alone. Saks, Neiman Marcus, PayPal, and Victoria's Secret were some of the other companies that ran into glitches with their respective e-commerce channels during the all-important shopping weekend.
A short-term fix is no solutionMetering traffic may have provided Target a short-term remedy for its Cyber Monday woes. However, it drove many would-be customers into the arms of its biggest competitor: Amazon. Ultimately, Target needs to have better systems in place to handle such traffic and surges in order volumes if it hopes for future success against rivals in this increasingly e-commerce-driven retail environment.
After all, this isn't Target's first rodeo. The retailer has suffered similar outages on its website during fashion launches for its designer partnerships, including one earlier this year for the debut of its Lilly Pulitzer for Target collection.
Customers are getting tired of this. If Target doesn't make systemwide changes to its infrastructure to better handle massive amounts of online visitors, it could hurt profitability down the road.
The article How Much Did Site Outages Cost Target Corporation on Black Friday? originally appeared on Fool.com.
Tamara Rutter owns shares of Amazon.com and Target. The Motley Fool owns shares of and recommends Amazon.com. Try any of our Foolish newsletter services free for 30 days. We Fools may not all hold the same opinions, but we all believe that considering a diverse range of insights makes us better investors. The Motley Fool has a disclosure policy.
Copyright 1995 - 2015 The Motley Fool, LLC. All rights reserved. The Motley Fool has a disclosure policy.