How Many Vehicles Will Tesla, Inc. Deliver in Q1?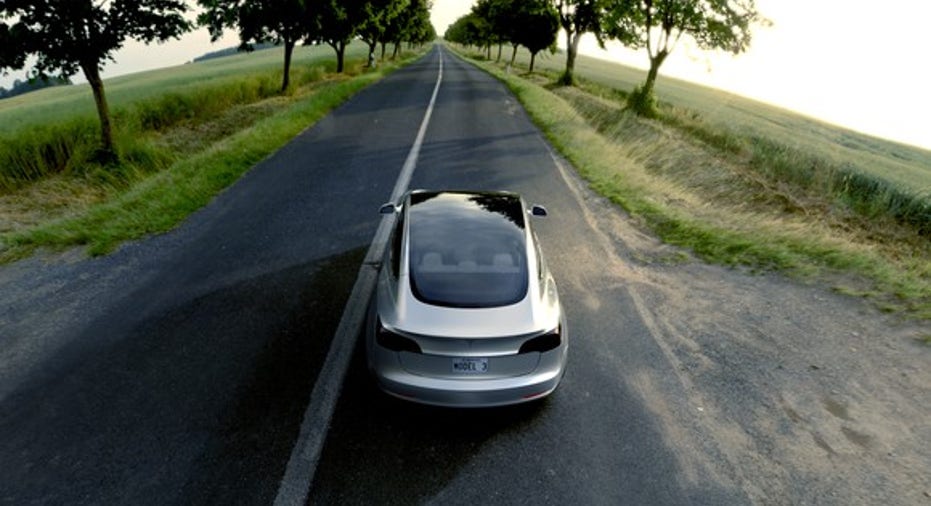 Next week, Tesla (NASDAQ: TSLA) will close its first quarter. That means the electric-car maker will soon share its total quarterly vehicle deliveries.
Ahead of Tesla's first-quarter update on vehicle deliveries, here's a close look at what investors know.
Tesla vehicles outside of Tesla factory. Image source: Author.
A wildcard quarter
Typically, Tesla investors have some solid visibility into potential vehicle deliveries for a given quarter. But there's much more uncertainty surrounding this quarter's possible deliveries than usual, as Tesla opted to only provide guidance for the first half of the year -- without specifying what it expects for the first quarter.
For the first half of the year, Tesla said it expects to deliver 47,000 to 50,000 Model S and Model X vehicles combined, up 62% to 72% compared to same period in 2016.
Investors also know that Tesla ended its fourth quarter with a record 6,450 vehicles in transit to customers, setting the company up for a strong start to the quarter. Tesla also said demand for its vehicles is looking up; orders for the Model S and Model X combined were up 49% year over year and were 24% higher than any other quarter, management said.
But even this information still leaves lots of room for guesswork since quarterly deliveries can also be influenced by the timing of shipments to different regions, as well as by production challenges. The best ballpark figure investors can arrive at for estimating Model S and Model X deliveries in the first quarter, therefore, is one that simply cuts Tesla's forecast for the first half of the year in half. Assuming Tesla delivers half of its 47,000 to 50,000 estimated units for the first half of the year in Q1, it would imply 23,500 to 25,000 deliveries during the quarter -- up from 22,252 deliveries in the fourth quarter of 2016 and 14,820 units in the first quarter of 2016.
Investors should look for Tesla's first-quarter deliveries to be between about 23,500 and 25,000. But since this estimate is extrapolated from guidance for a broader period, investors shouldn't be surprised if actual deliveries deviate from this estimate. If deliveries do come in below or above this level, investors may want to look into a reason for the variance.
Look for an update on demand
Beyond Tesla's reported deliveries in its upcoming update, which is usually released within three calendar days of the quarter's close (anywhere between April 1 and April 3), investors may want to look for an update on demand for Model S and Model X.
Model 3. Image source: Tesla.
In Tesla's quarterly update on deliveries, the company has recently been sharing data for orders of the two vehicles. In its update on fourth-quarter deliveries, for instance, investors learned that Model S and Model X deliveries were increasing sharply year over year and were at an all-time high.
A look at demand levels for Model S and Model X during the first quarter would be timely since Tesla is preparing to bring to market its $35,000 Model 3 in the second half of the year. With a starting price about half of Tesla's more expensive Model S and Model X, there's good reason to be concerned about Model 3 cannibalizing sales of Tesla's two older, pricier models.
10 stocks we like better than TeslaWhen investing geniuses David and Tom Gardner have a stock tip, it can pay to listen. After all, the newsletter they have run for over a decade, Motley Fool Stock Advisor, has tripled the market.*
David and Tom just revealed what they believe are the 10 best stocks for investors to buy right now... and Tesla wasn't one of them! That's right -- they think these 10 stocks are even better buys.
Click here to learn about these picks!
*Stock Advisor returns as of February 6, 2017
Daniel Sparks owns shares of Tesla. The Motley Fool owns shares of and recommends Tesla. The Motley Fool has a disclosure policy.