How Many Users Does Instagram Have?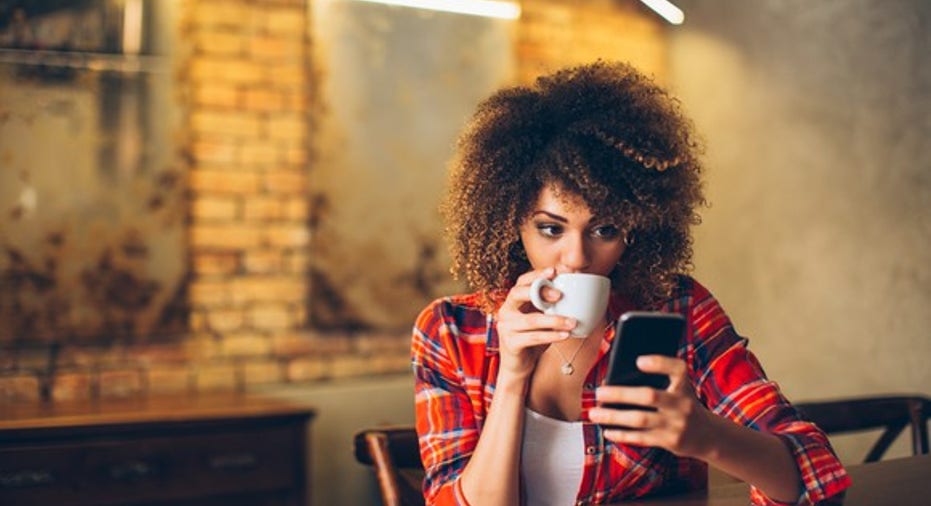 Facebook (NASDAQ: FB) is increasingly becoming more than the blue native Facebook app. Its reach now spans across multiple platforms. The company has acquired WhatsApp and Instagram and turned Facebook messaging into a dedicated messaging app called Messenger. But which social network, beyond Facebook, is contributing the most to Facebook's business? Instagram.
Here's a close look at the growth of Instagram's user base, as well as what we know about the platform as a revenue generator for the social network.
Image source: Getty Images.
How many users does Instagram have?
Instagram has 700 million monthly active users. This compares to 1.2 billion users each for both of Facebook's messaging apps, WhatsApp and Messenger, and 1.94 billion users for Facebook.
Instagram's rapid user growth
Instagram's growth is nothing short of astounding. The service has grown from just 30 million monthly active users about five years ago, when Facebook announced it was acquiring the app, to 700 million monthly active users as of April 2017. And what's notable about Instagram's growth is that it is occurring at an accelerating rate recently. It took Instagram about nine months to grow from 400 million to 500 million users, six months to grow from 500 million to 600 million users, and approximately four months to grow from 600 million to 700 million users.
Data source: Instagram.
Instagram's growth has put the social network squarely among the world's top social networks, coming in seventh place when measured by monthly active users.
Looking past Instagram's monthly active users, Facebook has also provided some useful insight into the platform's daily active users. When Instagram announced the milestone of 500 million monthly active users in June 2016, it also said it had more than 300 million daily active users. In addition, in Facebook's first-quarter 2017 earnings call, CEO Mark Zuckerberg said the company's 2016-launched Stories format within the Instagram app has generated 200 million daily active users on its own.
Promoted post on Instagram. Image source: Instagram.
A meaningful business
While it's impossible to know how much revenue Instagram is contributing to Facebook since the latter doesn't break out Instagram's financials into its own segment, management clearly indicated in the first-quarter 2017 earnings call that the photo- and video-sharing app is important to results.
"In terms of the development on the advertising side, we're not specifically breaking out Instagram revenue, as you know, because that's sold through the same Facebook ad interfaces," said CFO David Wehner. "But we're seeing really good contribution and good growth there."
COO Sheryl Sandberg added:
Instagram has garnered an impressive 1 million advertisers and 8 million businesses with Instagram Profiles (the Instagram equivalent of Facebook Pages). This compares to 5 million active advertisers on Facebook and 70 million businesses with Facebook Pages.
With Instagram's user base getting closer to 1 billion monthly active users, investors can't overlook the app's impact on Facebook any longer.
Find out why Facebook is one of the 10 best stocks to buy now
Motley Fool co-founders Tom and David Gardner have spent more than a decade beating the market. (In fact, the newsletter they run, Motley Fool Stock Advisor, has tripled the market!*)
Tom and David just revealed their ten top stock picks for investors to buy right now. Facebook is on the list -- but there are nine others you may be overlooking.
Click here to get access to the full list!
*Stock Advisor returns as of May 1, 2017
Daniel Sparks owns shares of Facebook. The Motley Fool owns shares of and recommends Facebook. The Motley Fool has a disclosure policy.